Back to American University Blogs
Top 10 Clubs at American University
American University is located in Washington, DC. It is a private Methodist research University. The school has a statistic of at least 89% of students participating in an internship, and 92% working in grad school or both. Success is clear to see with this school. A way to make yourself well-rounded would be to check out these top 10 clubs at
American University
.
1. Student Philanthropy Council
The student philanthropy council is a group that gather together in order to keep different sorority and fraternities in check when it comes to service. Philanthropy deals with fundraising money to either a charity or donating time to a charity. The council meets in order to make sure which charities are being used or giving advice on what ideas would make the most impact.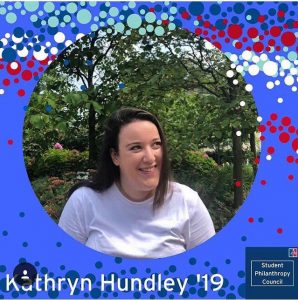 2. SOC Ambassadors
The School of Communication Ambassadors are students who, together show the highlights of the communication field. They conduct interviews with faculty and staff about the major as well as table for prospective students. Check out the group if you have any questions about communication, they will have tips about internships and the best teachers to take.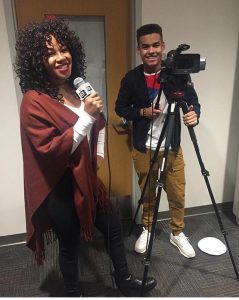 3. American University NAACP
NAACP is a advocacy group on campus. Specifically this group tries to take away stereotypes of African American minority groups. This group has movie nights for documentaries fighting stigma as well as a community to call family.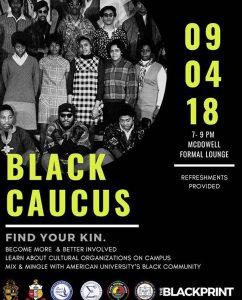 4. AU Pep Band
The pep band serves as part of the entertainment to rile up victory during sports games. They also participate in band competition but overall will be there when you need extra motivation during the game. They attend games such as basketball and football.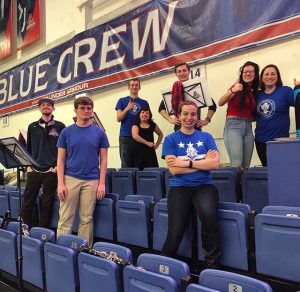 5. American University Rowing
The rowing club is a group that can give your arms the fitness journey you've never had before. It is a sport that is teamwork centered. Experience beautiful sceneries and a break from the normal.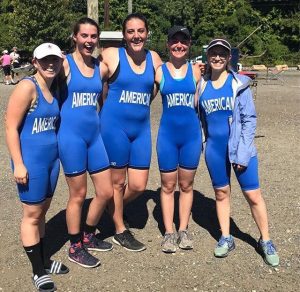 6. AU Field Hockey
Field Hockey is like regular hockey only you do not use the ice. For a better comparison look at it like a combination of hockey and lacrosse. Still a contact sport so keep that in mind if you decide to join the team.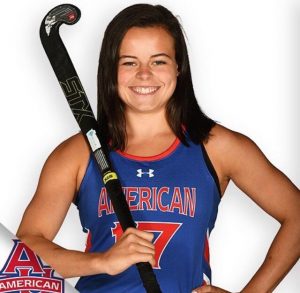 7. American Magazine
The magazine gives all the top news at American University or nearby. This is a opportunity to get experience in graphic design, writing, and marketing. They are looking for motivated students to join the team as well as it is a way to get your voice heard on a large scale.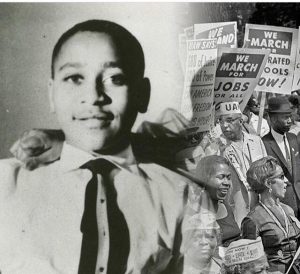 8. AU Methodists
Methodist is a Christian denomination that was started by Wesley. This group volunteers at major events and meets for bible study and large group. To find a community that is all inclusive and faith centered this would be the group for you.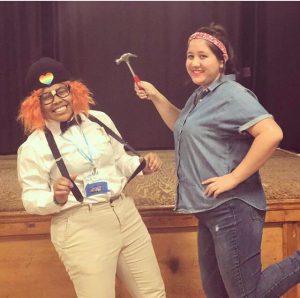 9. AU Cheer Team
The cheer team competes on a National level(location changes depending on the year), and also perform at large sports games like basketball. The team also has a sisterhood relationship where they partake in team dinners and have "big" and "little's."
10. AmericanU Sustainability
The sustainability group on campus is there to be the change for good. They will be by trash cans showing how to properly divide out trash in its respective cans. From plastic, compost(food waste), and paper. If you have any questions of what can and cannot be recycled ask a member of the sustainability group.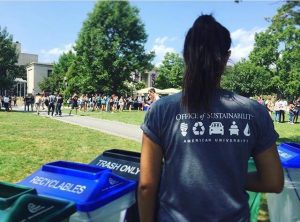 Top Events During the School Year at American University
1. Eagle Summit
This event is for transfer students or first year's. It connects you with a well acclimated student that will describe how to sign up for classes and what buildings contain what classes.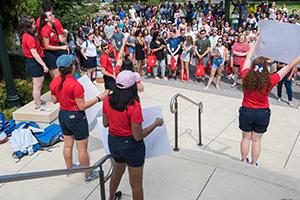 2. Wonk of the Year
Wonk of the Year is an award ceremony given to leaders that make a change. Past recipients have been Donna Brazile (she was the first presidential campaign manager) and former first lady Laura Bush. This is an event that connects American University with famous leaders in DC.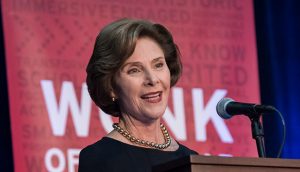 3. All American Weekend
This a large event that gives students, families, and parents a chance to visit the campus. There is free food, activities, and smaller events to enjoy. This is American University's version of "family weekend."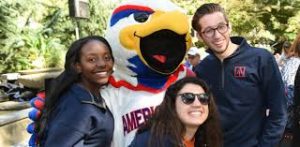 4. Commencement
This event happens during the winter and spring semester(spring usually larger.) It is the event that families, friends and graduates attend. It is the largest attended event and even if you yourself are not graduating chances are one of your friends are. Commencement also needs volunteers for set up and tear down.
5. Staff Appreciation Week
This week is all about appreciating the staff that have worked hard and long years at the school. There is a event for 20 years of teaching, a staff picnic, and years of service luncheon. Depending on the time there is a smaller event in the year that is for student workers that a smaller version of staff appreciation week.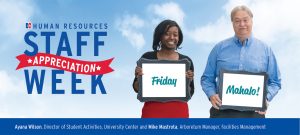 ---
Suggested Articles in American University