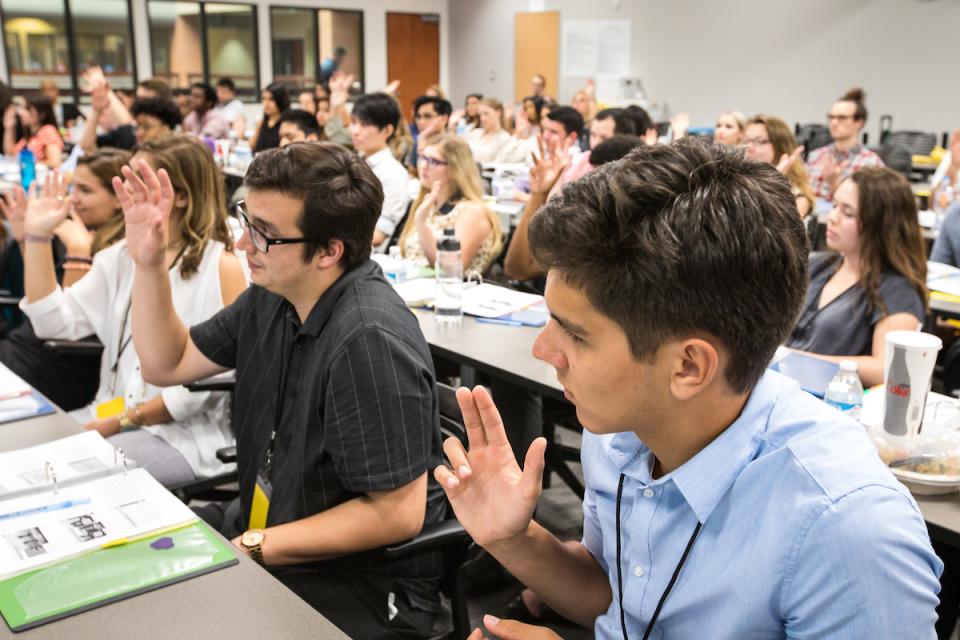 There's an easy class guide for ASU students and it comes in clutch when you need to take a particular class, but it can be difficult to find cool classes to take when starting from scratch. Registration for Spring 2018 has begun so students who would like to take cool classes can choose from below :
REL 100 is one of the most beneficial class according to a survey. The professor creates a mind-blowing atmosphere in the class and teaches and explains in a very friendly way. Unfortunately, there is homework provided but it is very light and not that difficult either. This class teaches a lot and moreover changes the perspective of us
This is one of the most interesting classes provided at ASU. You may be thinking that this class teaches us some stretching and discussions about art but NOO you are completely wrong. This class involves dancing and dancing. You'll love this class a lot and more over the professors of this course are so friendly that they won't make anyone feel awkward.
Are you a sports fan? Oh, then this is the perfect course for you. You learn about the rise of several sports in the US and what the country was before football, baseball etc. The lectures are very interesting and the book is worth a read, not just for good grades but also it gives you a lot of information about sports.
WST 390 is an online course but one of the most online courses. This course has many chapters and each of the chapters talked about a different world religion and how that religion affected the women. The course can offer interesting perspectives on every major. You can never be too well-versed in culture
Sacrificial lamb, "Monty Python and the Holy Grail" and politics. That's all you need to know about this class. You must be thinking government and politics classes can never ever be interesting but never have there are classes you'll find where you'll laugh a whole period. The professor in this class also brings the content to life and engages his students in the conversation.
The courses listed above are one of the most interesting courses you can find at ASU. Choosing these courses would not only be easier to earn college credit but moreover, it is very much interesting and provides a lot of knowledge. Hoping you would find these courses interesting and consider choosing one of them for the spring semester.
---
---
Related Articles