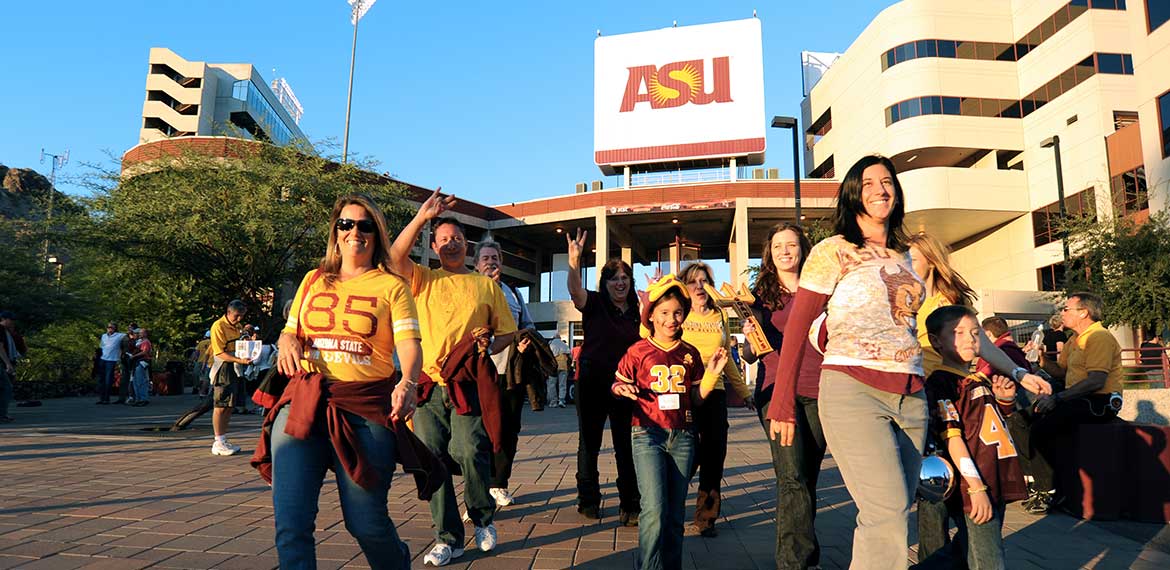 There are courses offered at ASU classified into To take courses and Not to take courses by the students. Not to take courses are very difficult and hard ones. It is very difficult to get good grades in those courses. Few of the hard courses are :
CSE 110 is the basic programming class at ASU.  This class involves the use of one textbook, JAVA for everyone by Cay Horstmann. Every Computer science student will have to take CSE 110 as the first class of programming. The course consists of 3 hours lecture and one-hour lab section each week.  It includes basic Java programming and much more related to Java. Make sure to look at the top concepts involved in CSE 100.
MAT 270 is a more credible course than MAT 265. It basically involves calculus with analytic geometry. The basic concepts are Real numbers, limits and continuity, and differential and integral calculus of functions of 1 variable. MAT 270 doesn't use any textbooks but a few important software used are Maple for Calculus, Math Forum: Calculus Software, MS-DOS Software for Calculus, and UofA Software Programs. Overall, MAT 270 is fairly easy. It might be more work than people think. Students at ASU, sometimes, get confused in selecting which MAT class to register for. Have a look at concepts involved in MAT 270 and the hard concepts at MAT 270.
English 107 is the first­ semester writing a course for students for whom English is a second language. It aims to increase students' ability to develop ideas, to express ideas effectively, and to engage different literacies. It gives special attention to expository and persuasive writing. ENG 107 is a very easy course for international students and if given a little bit attention, you'll score great. The above tips are very useful and will help you to cover up or succeed in ENG 107. Want to score well in ENG 107? Click here to go to the tips which can be very useful.
MAT 265 is a primary course for incoming freshmen in their first semester. It is a course required for the other maths courses throughout your journey at ASU. MAT 265 is considered to be a course that's not too difficult but not too easy either. It has few concepts that will blow your mind and few that will please your mind. It is basically Calculus one. Make sure to have a look at the concepts involved in MAT 265.
The purpose of this course is to provide you with a basic understanding of the principles of microeconomics. At its core, the study of economics deals with the choices and decisions that have to be made in order to manage scarce resources available to us. Microeconomics is the branch of economics that pertains to decisions made at the individual level, i.e. by individual consumers or individual firms after evaluating resources, costs, and tradeoffs. The economy is referred to as the marketplace or system in which these choices interact with one another. In this course, you will learn how and why these decisions are made and how they affect one another in the economy. ECN has many concepts involved so have a look at few of them by clicking here.
This course seeks to immerse students from a broad range of art and non-art disciplines in the history and practice of drawing. Drawing is presented as a distinct continuum, one that finds connections between cultures, and linkages between the historical and the contemporary. During the course, students will have an opportunity to consider and analyze drawing in its most expanded form: as a primary tool of communication and creative problem solving, as the movement, as a sensory experience, and as its own unique method of cognition.
Above listed are the courses at ASU which are thought to be difficult as compared to other courses. Some might find these courses easy and some may find it either way but make sure to see the concepts involved in these courses before registering in one.
---
---
Related Articles