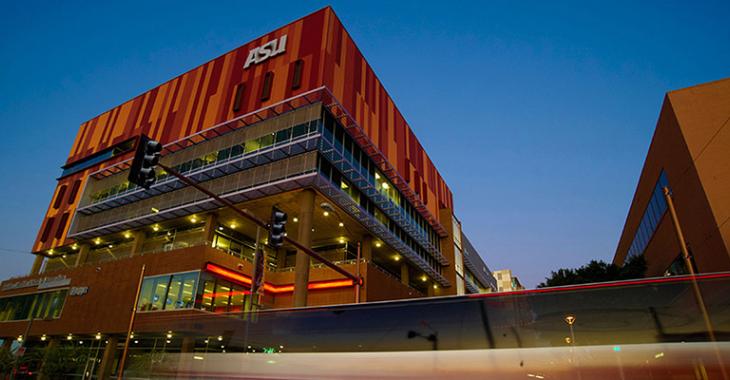 There are many students who want to score good in college and fulfill their dreams and meet up to the benchmark in their life. Arizona State University is a very reputed university and there are many students enrolled in a class or in a year. Competition is everywhere at ASU so you need to be ahead of every other. Here are the tips which may be useful to keep you ahead of others and help you succeed at ASU :
1) Always Double Check your Work
This is something everyone needs to implement in their life. Before submitting your work to your professor or to anyone, always check your work twice. One great way to double checking your work is by giving it to your classmate or your friend to check it and give their reviews on it. There might be a lot of things going on except that work so you definitely need a double check in your work.
2) Attend class
Okay, this is an obvious suggestion, but many students are no shows especially if the classes are held in cavernous lecture halls. According to the Educational Policy Institute, students who skip classes increase their odds of dropping out of school by 250%. Attending all the classes helps your mind be active and the discussion happening in the class can help you gain knowledge about the subject.
3) Join a Study group
Research suggests that students who study together tend to perform much better in class. Avoid the temptation of letting others do the work for you by reviewing the assignments ahead of time and arriving to the study group with questions you couldn't answer. By studying with others students, it can help you grasp the concepts better, so find a few study buddies.
4) Use Tutors
College classes can be much harder than anything you experienced in high school, which is why colleges offer free tutoring to its students. The tutors are often upperclassmen who are majors in the subject. The tutors may do a better job of explaining the materials than the professors and they are usually far more accessible.

5) Study as much as you can
Research has shown that the most successful students study at least 20 hours a week. Manage your time so you aren't studying 10 or 15 minutes at a time or cracking the books in the early morning hours. If you got some free time, utilize it by doing your homework or by revising things from the other classes.
The above tips are very helpful to get a good GPA in college. These are some tips you'll need to survive Arizona state university. Ultimately, having a positive attitude towards studies will help you excel in college. So, have fun and happy studying!
---
---
Related Articles