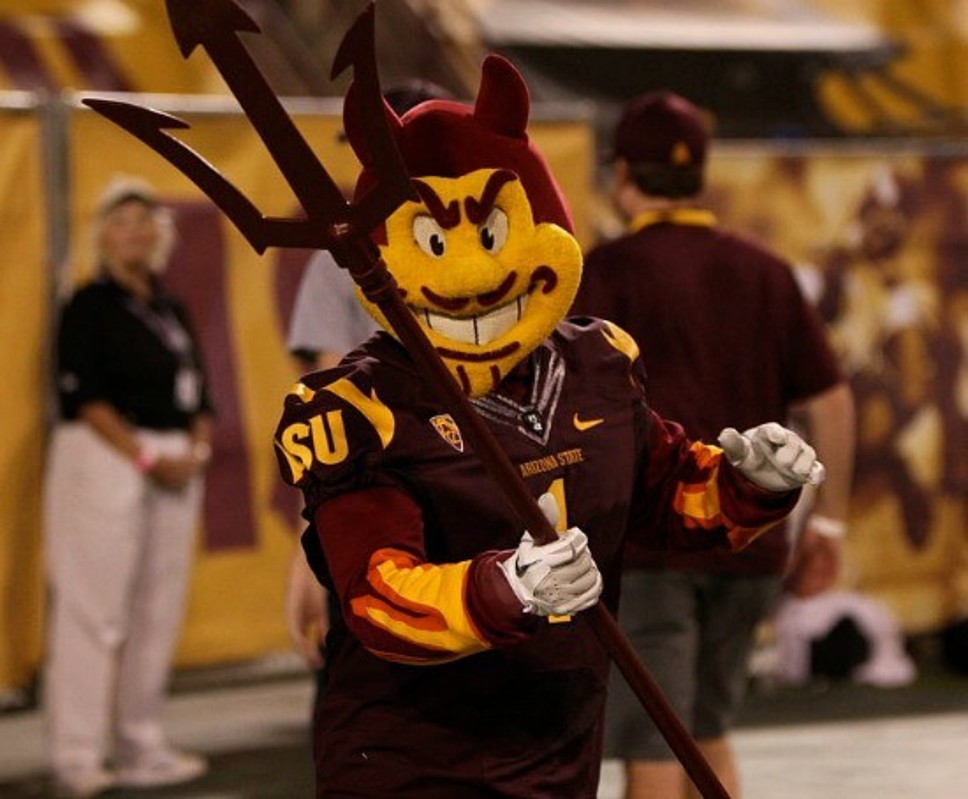 Students of the same college tend to face some same difficulties or we can say few same experiences. It makes them the real student of a particular university. Similarly, ASU students go through the similar situations. There are so many things almost all ASU students can relate themselves to and following are 10 of them :
1. You live in the pool
A swimming pool is one of the most favorite places to spend their pass time at Arizona State University. It is one of the best places just because of the weather. "IT'S SO HOT!!" is a common reaction because most of the times, it's hot so they prefer to spend time in the swimming pool rather than going to the gym or hang out somewhere else.
2. You love ASU
You'll defend ASU in front of everyone, especially the University of Arizona. Whether its game day or any other topic which relates with ASU. ASU is a  reputable college and it ranks in the Top 50 schools in the country but you'll still defend it in front of the number one school in the country. FORKS UP!!
3. If you choose to wear black between May and September, you often regret it.
Arizona is a desert but although it has incredible weather. There is a hot summer few of the months but rest of the time its THE BEST. Okay so May to September is the summertime in Arizona and as we know black absorbs the heat. ASU students generally avoid wearing a black outfit.
4.  It may be hot AF, but you still bring a sweater to class.
As we know, Arizona has few months which are very hot. People try to avoid going out of their homes just because of the hot weather. Due to the Arizona weather, the classes at ASU are very chilled. Students so bring their sweaters to class to comfort themselves.

5. You love going to ASU campus events for the free stuff.
ASU has many events happening on its campus. The Tempe campus is almost 600 acres big and there are many events or festival happening in one or other end of the campus. THERE Is SOO MANY EVENTS GOING ON THE CAMPUS AND ALMOST EVERY EVENT HAS ASU STUFFS GETTING DISTRIBUTED FREE OF COSTTT.

6. Hiking a mountain is a pastime.
It's not only the people who love hiking go for a hike. Almost every ASU student has hiked on the mountain. The 'A' mountain is the best and most silent place for a student. If you are upset, heartbroken, or just want to pass some time in nature, go to the mountain and hike. 
7. 50% of your closet contains shorts
It's just because of SUMMER, SUMMER, AND SUMMER. It's so hot that when you wear pants during the summer time, you may want to take off your pants just after 15 minutes of wearing it.  You can't dare to wear pants in Arizona. Shorts are very important and you'll see most of the students on campus wearing shorts than pants.
8. You visit Mill Avenue more than twice a week
Phoenix Downtown is we can say a little bit far away but Mill Avenue is something which a hot favorite place for students. Mill Avenue is the most happening place for students. It is quite near to ASU's Tempe campus and has everything over there. You can find all types of entertainment, stuff and much more.
9. You took a class on Elvis, the Beatles, American jazz, or another completely irrelevant topic
ASU has some unique courses such as Elvis or the Beatles. If you are or were an ASU student you would have thought to take this class or you already have/had taken it.
10. You have proper form on your pitchfork
From the day you put your step in ASU and the day you graduate from there. Every time you need to do a pose with the pitchfork symbol. A REAL ASU STUDENT ALWAYS HAVE ITS PITCHFORK POSE PERFECT. There come so many opportunities where you'll have to pose up with the pitchfork symbol.
If you have ever tried or came across the above things you have officially been at ASU and you would have definitely have enjoyed your time at ASU. Pitch Forks!!
---
---
Related Articles