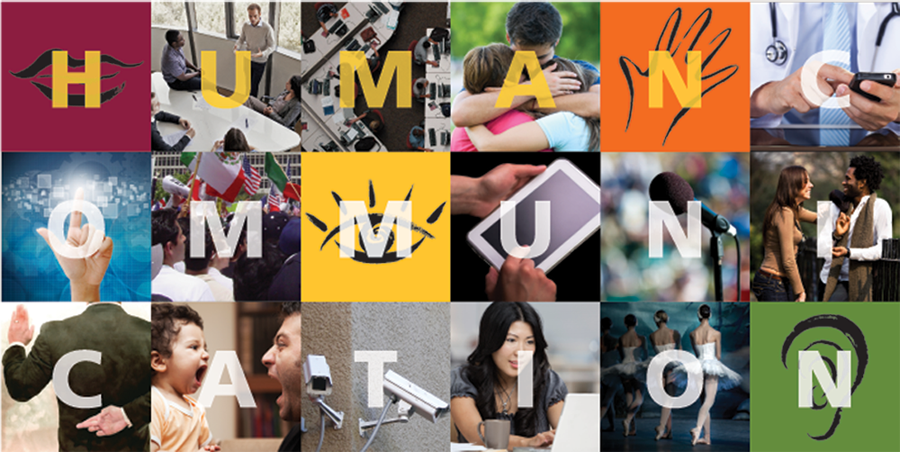 Introduction to Human Communication is designed to introduce the basic concepts of human communication and interaction behavior. Through online lectures, discussions, and reading materials; this course surveys communication topics related to culture, gender, identity, organizations, and relationships. In doing so, this course provides an overview of many of the specialty areas within the communication studies discipline, including: intercultural, interpersonal, organizational, media studies, performance studies, and rhetoric. Here are few things you can expect from COM 100 :
1. Complex nature of communication
Many people with an intellectual disability have difficulty understanding complex language and expressing all of their thoughts and feelings verbally. They may also be more likely to agree, or say yes, to statements or questions if: they don't know the answer, the question is too long, or they think you want them to say yes. Many people with intellectual disabilities have difficulty remembering information. This happens especially when they are away from the place where something happened, or when they are asked to remember several things at once. They may also have difficulty organizing their thoughts and ideas, and putting information together in a logical way.
2. Various contexts of communication
Humans communicate with each other across time, space, and contexts. Those contexts are often thought of as the particular combinations of people comprising a communication situation. For example, theories of an interpersonal communication address the communication between dyads (two people). Group communication deals with groups. Organizational communication addresses organizations. Mass  communication encompass broadcast messages, usually electronically, to mass audiences.  Intercultural communication looks at communication among people of different cultures, and gender communication focuses on communication issues of women and between the sexes. Newer contexts include health communication and computer-mediated communication.
3. Features of communication
Communication encompasses the sharing of thoughts, feelings, messages, and information. It usually takes at least two people to communicate. We might be the one doing the sharing or we might be the one on the receiving end. Therefore, ommunication means understanding what others are saying and also being understood when we are talking. Sometimes we communicate in larger groups – like when we have a conversation with a few people!
4. Connect theoretical concepts of communication to real life experience
Communication is a process consisting of sending and receiving information from people. Humans communicate with other, not only by face-to-face communication, but also by giving information via the Internet and printed products such as books and newspapers. Many people believe that communication is just as important as breathing. Indeed, communication facilitates the spread of knowledge and forms relationships between people. It is no doubt that communication plays a vital role in human life. It not only helps to facilitate the process of sharing information and knowledge, but also helps people to develop relationships with others. Therefore, the importance of communication cannot be underestimated.
5) Understanding and speaking the language of communication discipline
The discipline of communication focuses on how humans use verbal and nonverbal messages to create meaning in various contexts (from two-person groups to mass audiences) and across cultures using a variety of channels and media. The discipline is especially interested in the impact of those messages on human behavior.
COM 100 is the Introductory course in Human Communication. It is the first  communication course offered at Arizona State University and is very interesting and quite easy. It is very easy to score a good GPA in COM 100 you should definitely consider choosing this course if you are interested in communication.
---
---
Related Articles