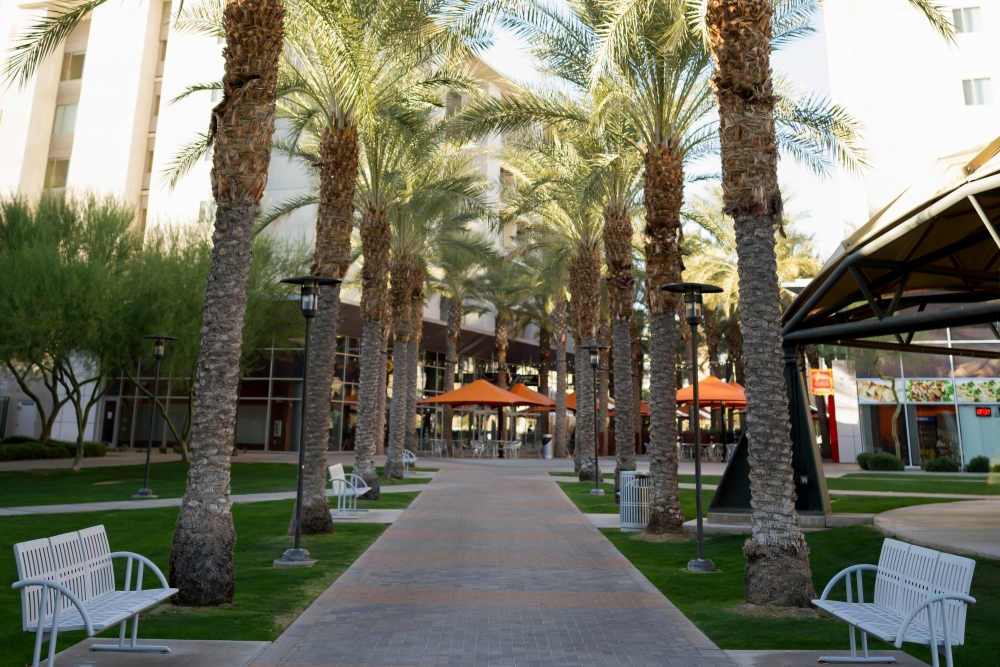 Arizona State University is such a big university and there are plenty of things to do which can pass time. Also, the weather at ASU is pleasant that you can do a lot of outdoor activities. Here are few things one can do at ASU Tempe :
1) Hiking!!
Tempe Butte is the official name of an andesite butte of volcanic origin, located partially on Arizona State University's Tempe campus in Tempe, Arizona. Almost every student at ASU has been on a hike at the 'A' mountain. The 'A' mountain is a very famous spot for the Sun Devils and the weather over there is great.
2) Desert botanical garden
The Desert Botanical Garden is a 140 acres botanical garden located in Phoenix. You must be thinking it must be cactus everywhere here. This is something more than just cactus. You can find so many different plants here. Also, the very famous butterfly house is very beautiful along with the beautiful butterflies over there too.
3) Mill Avenue
Mill Avenue is the hottest spot for students of ASU. It is most popular for the nightlife over here. The ambiance at night over here is amazing. You can shop, have a beer, go to clubs and there are so many more things to do over here.
4) Live music shows
The music college at Arizona State University organizes many free events. These events are popular because of the great live music along with the shows performed by the students from the art and film school.
5) The Tempe Market Place
For all the Shopaholics, Tempe marketplace is the most appropriate place to hang around. It has all the brands you are looking for. Other than shopping, the decoration here at different festivals and the live events at the marketplace are very attractive.
Above are the few things to do around the ASU's Tempe campus. College life is not only about studies and the academics. ASU offers you a lot of things but  Tempe has a lot more to offer too. Hopefully, you like the above points and try any of those. Enjoy 🙂
---
---
Related Articles