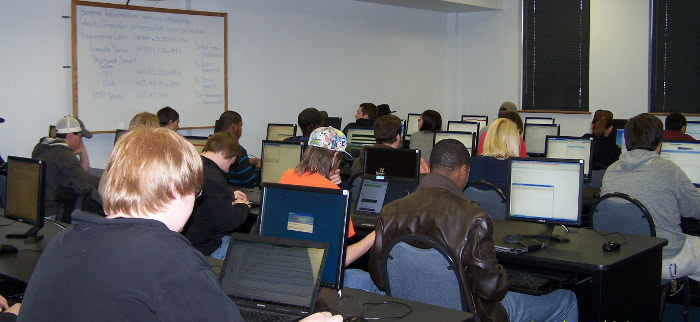 Computer science is a very broad field and a CS student can get a lot of opportunities. Therefore, there is a need to study properly. Computer Science at ASU is a great program and is considered one of the best Universities in the nation for Computer Science. Here are few tips for the Computer Science Students at ASU
1) Java is the Heart
Java programming is something a computer science student at ASU will be doing from the first semester till the last semester, in some cases. There are so many things in CS very much related to Java. Since many programs now are running on Java, the career center at ASU also asks for strong knowledge of Java.
2) Go to all the CSE classes
The main major classes for the computer science students are the CSE classes. They focus on providing knowledge about the major. All the programming and the stuff related to it are taught here. Missing a single class can be very dreadful. You will miss soo much that the next class you attend can be clueless.
3) Learn from Others
Being a good Computer Science student asks for learning. It is very important to learn from the professors and the textbook and all the material they teach from. It is also very important to learn from your other classmates. CS is mostly about programming and there can be infinite codes for a single program. Look into others code so that you can use it in some other program too.
4) Lab work should be appropriate
You can never learn from the textbooks about Computer Science. All you need is the Practical knowledge. That is the reason ASU has given a special lab class for the computer science students. Practically making programs on the computer and seeking help from the lab attendants and professors can teach you a lot.
5) Save all the work
Always save all the programs you have made. There are possibilities where the professor may ask for some previous programs or few programs can be made with the help of programs you have made before. Try not to delete them and make a list of all of them.
Above are few tips for the computer science students at ASU. Following these tips should help you out and get you with Computer science with a great experience!
---
---
Related Articles