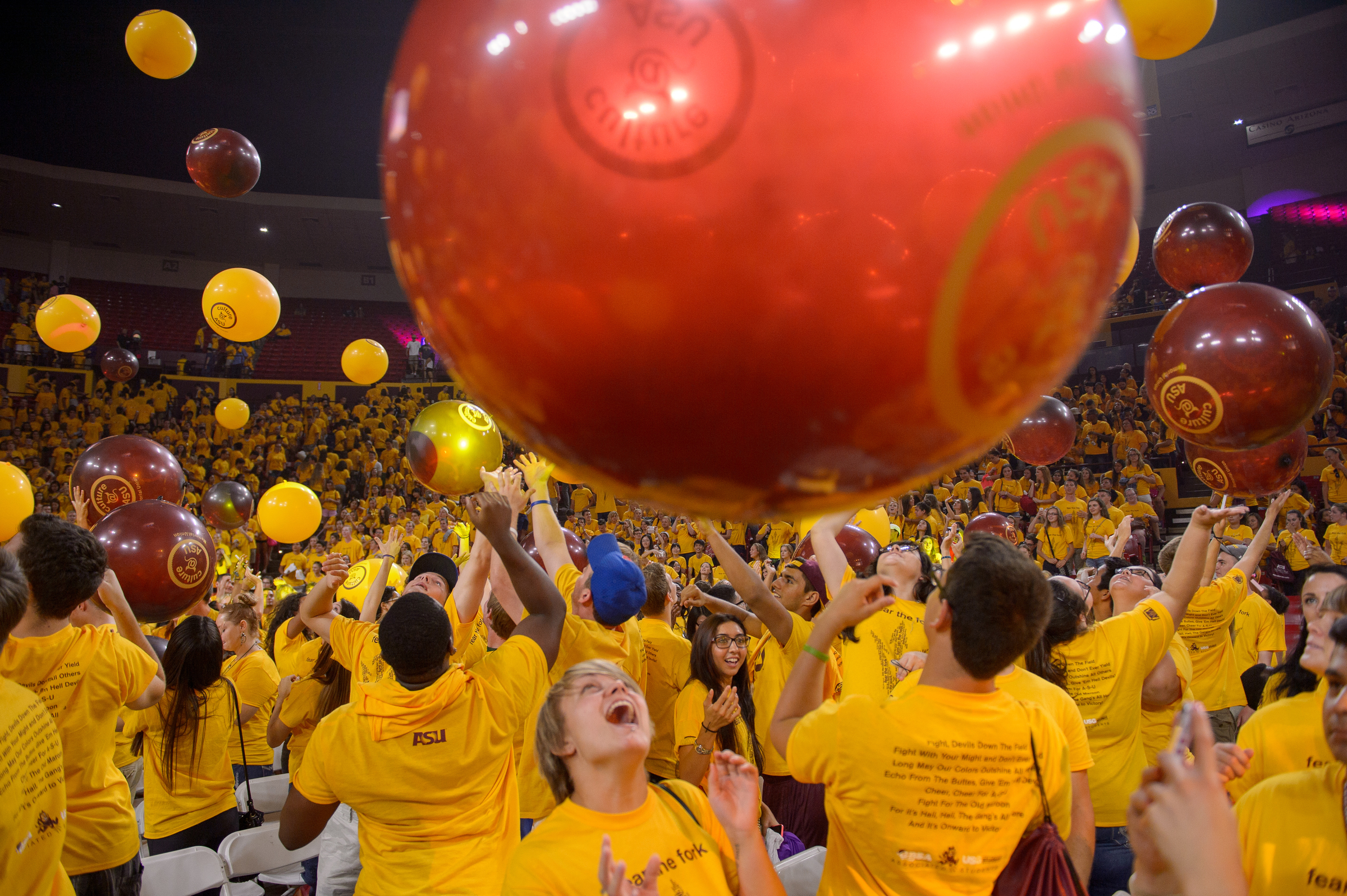 Arizona State University is a very big school and very much welcoming. They show warm hospitality while welcoming students from the state or out of state. ASU organizes so many welcome events for its students, and they are super interesting. These events also helps students get familiar with US culture, not to mention ASU culture. Below are few welcome events that happen in the Spring:
1) Orientation
The Freshmen orientation in the Spring is something you should definitely look forward to attending. The orientation gives you information regarding the next 4 years of your life at ASU. Moreover, it gives you more detailed information about your university and the university life.
2) Funfair
As you can predict from the word "FUNFAIR", it's a fair organized in the Sun Devil Fitness Complex. There are so many games to play. You come to know about the organizations on campus and so much more about your college. Most importantly, you can meet new people and make new friends. The Funfair is really fun and you might join if you get an opportunity.
3) Carnival Party
Carnival party is a get-together especially organized by the Coalition of International Students, CIS. Similar to the Funfair, it has many stalls which provides information about Arizona State University, free stuff like bottles, t-shirts etc. and also free food. Later on, you may find some games to play while music is played so that people can dance, socialize and have fun.
4) Games
Arizona State University has so many teams in many different sports. You'll find a game almost every weekend. The games at ASU are events that showcase Sun Devil pride and almost every ASU student is present. These ASU games are campus wide events and there is a high chance that you will find new friends!
5) Shopping Trip
The shopping trip is very important. Arizona State University will take anyone who's interested to Target or Walmart and help guide you buy stuff for your college. This is especially helpful to get the stuff required for your dorm. Also, shopping with people of the same university and same field might be fun.
ASU has so many events and activities other than academics. The above 5 events are just a few welcome events organized by ASU. There are many other events, so try to take part in every event and you'll be sure to make so many friends and adapt to the ASU life much more easily.
---
---
Related Articles