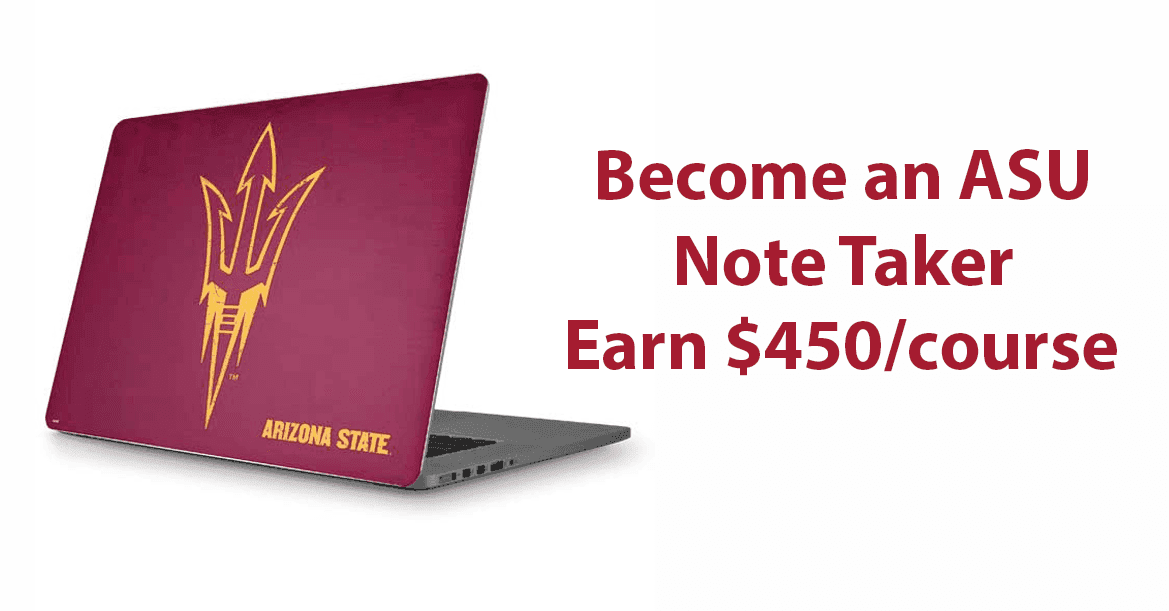 STEP 1: Message our Arizona State Note Taker Team on Facebook and tell us which courses you are taking
Your notes can be from either current or past semesters.
Thanks for your interest in getting paid to upload your notes and study guides ($450/hour). We really appreciate your contributions and would like to help you upload your notes. Send us a quick message on Facebook to get started.
---
---