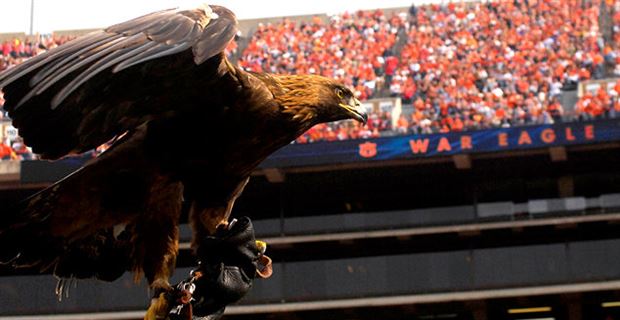 Auburn University is in Auburn, Alabama and offers a quality education as well as a fun social scene surrounding the university. Chartered in 1856 Auburn is rich with history and tradition which helps make it such a special place. Auburn students have a bond like no other and many say that the campus feels more like a family rather than a university. The southern feel of the university is a wonderful experience, despite the majority of students being from outside of the state of Alabama.
Tailgates
Tailgates are almost an entirely separate entity from the football games. They are places that families gather to celebrate and hang out. One of the best things about Auburn tailgates is that they can be on any part of the university's property you just have to mark it off beforehand. Also, there are companies that you can pay to have set up tents and entire tailgate spots for you and your family.
Football Games
Saturdays in Jordan-Hare are like no other, you are beside over 80,000 fans screaming for the Auburn football team who has had historic success. The crazy student section gets loud with their chants which you must know going into the football games. The stadium has an almost magical feel to it that cannot be matched by any other stadium.
Toomer's Corner
Toomer's corner is located in the heart of downtown Auburn and it is where every Auburn fan goes to celebrate the wins. As per tradition all Auburn fans will roll the oak trees with toilet paper and make it look like snow storm came through. On top of this since this is right in the middle of downtown it has easy access to all the bars and restaurants to celebrate the win.
War Eagle!
This term if you shout it out on campus it's almost guaranteed that a student, faculty or passerby will yell it back. It is the university's battle cry, but also acts as almost a hello of sorts. There are many stories regarding where the saying War Eagle came from, but to learn about those you will have to come visit the best school in the country!
All in all, Auburn University is an excellent choice for anyone who is looking to receive a quality education while enjoying their 4 years at the school. As many say these are the best four years of your life and that is certainly true at Auburn. These 4 things alone make the experience worth it and allow for experiences that you will never forget.
---
---
Related Articles