Back to Auburn University Blogs
5 Fun Things to do on Auburn's Campus
Auburn University is a great school with a great social scene which in combination makes for many fun activities to do on campus. Whether you are going out on the weekend or spending time on Samford Hall's lawn there are tons of fun things to do. This list will highlight 5 fun things that one can do while on Auburn's campus.
1. Football Games
Auburn's football season is one of the most electric and exciting atmospheres to be a part of. With such a rich history of football and two national titles, there is a huge buzz that surrounds the games. The games are not the only fun part either- tailgating on campus is allowed for all home football games, and it certainly gets the crowd rowdy before they head into Jordan-Hare stadium, which seats just under 88 thousand people. It is fun to tailgate on campus because these are spots that you normally walk through to get to for class and you see people of all ages enjoying and celebrating the tradition that is Auburn football.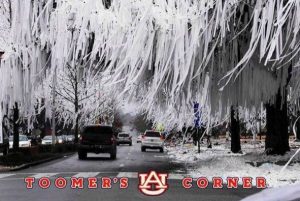 2. Basketball Games
Going to basketball games has turned into a huge social event, as the team in the 2017-2018 season took home the SEC championship under coach Bruce Pearl. With the success seemingly unpredictable, there is a lot of hype that surrounds the Auburn Arena which sits around 9 thousand people. With the Auburn Arena being so small, if you want a chance at a student section seat, be sure to get there hours in advance to get in line. Also, because the Arena is so small it gets loud, really loud, so get ready to chant for Auburn and celebrate the sport of basketball.
3. Joining a Fraternity or Sorority
Joining a Greek organization is a great way to meet people and make friends on campus. But, it is also a great way to go to some of the most fun parties and biggest events on campus, such as concerts featuring rappers Madeintyo or B.O.B. Furthermore, the organizations do a ton of good for the community by donating countless hours for volunteer groups and other philanthropies.
4. Join an Intramural Sports Team
Joining an intramural sports team is a great way to meet new people and have fun playing the sports you love. With tons of different sporting options to choose from, this is a great way to play sports at a competitive, yet fun level. Because it is intramurals, there are no practices or huge commitments, just good wholesome fun!
5. Become Involved in a Club
Auburn offers over 300 clubs so you are bound to find at least one that interests you. Whether you are looking to join a club that is more serious like our competitive AU Singers club which has tryouts for it or if you are looking to join the school's Taekwondo club. With such a large group of clubs to choose from and the ability to do more than one be sure not to limit yourself.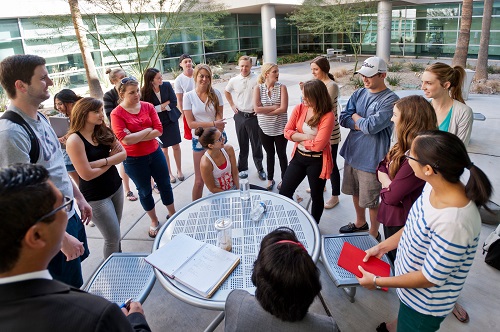 Auburn University offers so many different ways to have fun while attending a great university. The different options almost make it hard to be bored at times because you always have the options to do something fun!
---
Suggested Articles in Auburn University