Back to Babson College Blogs
10 Buildings You Need to Know about at Babson College
The centennial for Babson College is this year! The college is located in Massachusetts. If you are attending or thinking about attending Babson College, these are 10 buildings you need to know about.
1. Babson Commons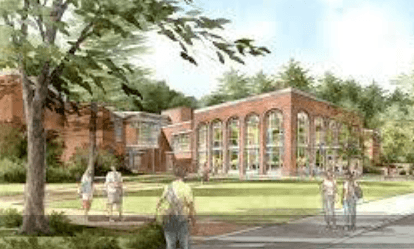 The commons is a one-stop shop for many of the things you will need while in college. They have study space for students for all different types of study needs. There are group spaces, but also individual spaces to study. They also have their centralized academic support center located in the commons.
2. Babson Recreation and Athletics Complex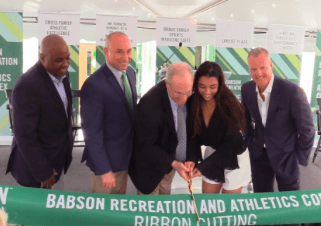 This athletics complex was just opened in fall of 2019. All students are able to workout in this new facility of a whopping 176,870-square-feet. The new center doubled the size of Babson's old athletics and recreation facility. It has improved the quality and quantity of available fitness equipment and resources for students.
3. Carling-Sorenson Theatre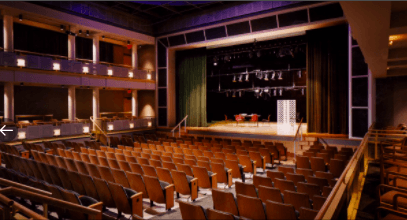 This theatre seats about 440 people. It is fully equipped with state-of-the-art lighting, sound, and projection systems for performances held here. They also have a dance studio, music practice rooms, dressing rooms, and a spacious lobby. If you are in the fine arts, then this is a must-know building.
4. Diversity Suite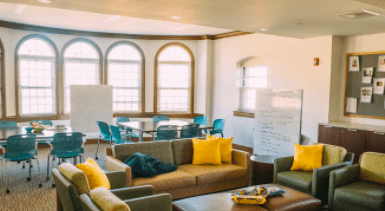 The diversity suite was created in 2016 for students to have conversations about diversity and inclusion. The space is also avaliable to student organizations. Cultural, identity, heritage, and faith groups often meet here for leadership meetings, member meetings, and other small events like workshops and trainings.
5. Hollister Hall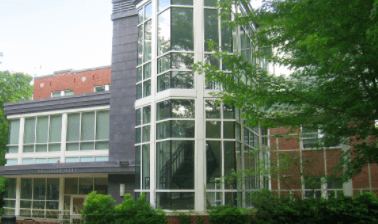 Hollister Hall is where students can get many of their administrative needs met. The Undergraduate Dean's Office, Health Services, Student Financial Services, the Registrar, the Glavin Office for Multicultural and International Education, the Undergraduate Center for Career Development, the Learning Center are all housed in Hollister Hall. They also house a small gallery of art on the first floor.
6. Horn Library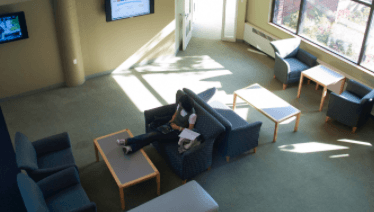 The Horn Library is considered the academic center of the college. They have both individual and group study spots for students. Most importantly (at least for most college students), there is a Starbucks located on the first floor, so students can take a break for a cup of coffee.
7. Knight Auditorium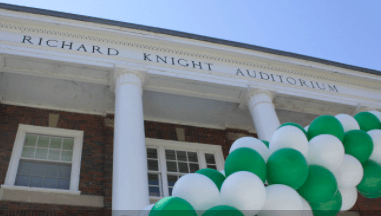 The Knight Auditorium is one of the many places where campus events are held. Concerts, speakers and other events happen here, especially when a larger attendance is expected. The auditorium also houses some of the lecture-style classes you may take while at Babson College.
8. Schlesinger Innovation Center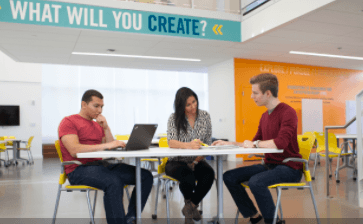 Schlesinger Innovation Center is located in the Park Manor West residence hall. This center was made with entrepreneur students in mind. Entrepreneur students are required to take a class their first year, which will require them to use this engaging academic space. It has a working laboratory for inventing, developing, launching, managing, and liquidating startups and organizations of all kinds for the course.
9. Reynolds Campus Center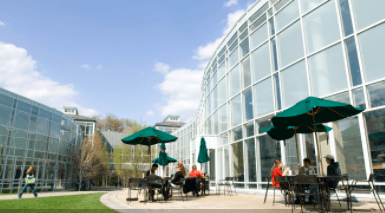 The Reynolds Campus Center is an important building for all students at Babson College. It houses the bookstore, where students can buy or sell their textbooks each semester. It also has dining options for students on the go.
10. Tomasso Hall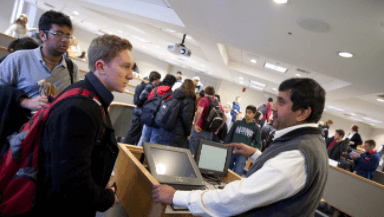 Tomasso Hall is especially important for entrepreneur majors. The first-year course students must take, Foundations of Management and Entrepreneurship, is held in this building. Many faculty and staff offices are located here as well. It is important to visit your professors office hours!
---
Suggested Articles in Babson College