Back to Baker University Blogs
Top 10 Clubs at the Baker University
Make the most out of your time in higher education. Take every opportunity presented to you that will enhance and develop both your academic and social skills. Here at the
Baker University
(BU), you get to choose from a wide range of clubs and events to participate in. I've gathered the top clubs that you can try to help you meet new people and make your campus life more interesting!
1) Instrumental Ensembles

Do you have a passion for making music? If yes, then be part of the Instrumental Ensembles organization. You don't need to be a music major to join this club, as long as you love making music, you can enjoy different instrumental programs, such as the symphony band, wildcat drum line, orchestra and many more.
2) Called to Greatness
One of the three spiritual clubs you can join at the Baker University is the
Called to Greatness
(CTG). This club is dedicated to recognizing the work of the Lord at Baker community and in the outside world. Through CTG, students improve in all areas of life (relationships, career, interests, and talents).
3) Delta Mu Delta

To be part of this club means you get a lifetime of prestige, opportunity, and recognition. Since the chapter's installation of Delta Mu Delta in 1996, Baker students have been given $9,2000 in scholarships. If you're a student of business administration and you're interested to be part of this society, talk with their
faculty advisors
to know the qualifications.
4) BR?V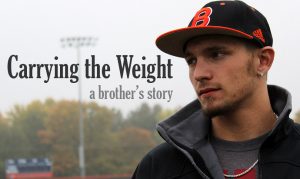 BR?V stands for Baker Rallies against Violence. Keep the Baker University safe for everyone through raising awareness against sexual violence. Speak up and become a peer educator!
5) Intramurals

If you love sports, join the intramurals at Baker University.  Intramurals participation is free and is open to all students, staff, and faculty. A wide array of activities happen all year, from traditional fall, spring and winter sports, intramurals have it all!
6) Total Equality Alliance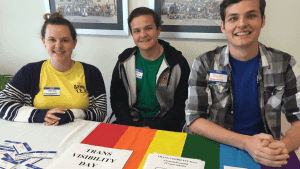 The Baker University aims to reflect the diverse changes in the world. One of the clubs that promote diversity is the Total Equality Alliance (TEA). If you want to be comfortable without prejudice, join the TEA today! This club hosts a variety of events and presentations at the BU.
7) Baker Serves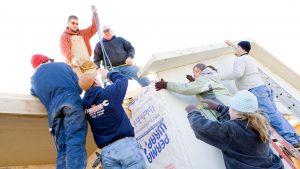 Build your community through Baker Serves. This organization acts as a liaison between volunteer programs and Baker students.  You can experience community service activities by joining this club. The club's upcoming meeting will be held on
November 26
. If you're interested, join us anytime!
8) Art Club

Are you an art enthusiast? The Art Club is open to all Baker students and membership fee is made by buying a Baker Art Club shirt. This club offers art activities, such as origami, T-shirt designing, paper marbling, Sumi ink drawing, and henna tattoos.
9) Active Minds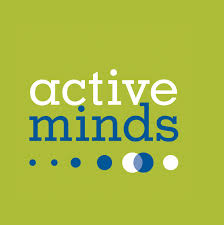 Active Minds is the first ever chapter in the Kansas state. If you want to change the perception of people about mental health, get involved in this club's awareness programs. The BU Active Minds chapter specifically focuses on anxiety, stress, eating disorders, depression, and suicide ideation.
10) Baker Orange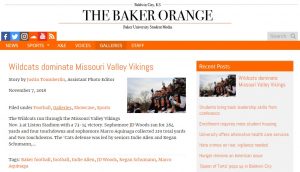 The
Baker Orange
is the BU's student-run newspaper. The Orange has repeatedly received high distinctions from different organizations, which eventually resulted in an ACP Hall of Fame recognition. Join now and grow as a communicator by becoming a member of the Orange newspaper!
Top Events at the Baker University
1) Christmas Candlelight Vespers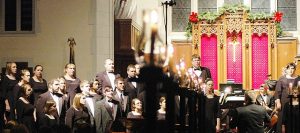 Christmas is around the corner and the Baker University will hold its annual Christmas Candlelight Vespers event on December 9, 2pm at the Rice Auditorium.  Admission to this event is free and Vespers is open to the public. Don't miss out the BU's Christmas event next month!
2) Grocery Bingo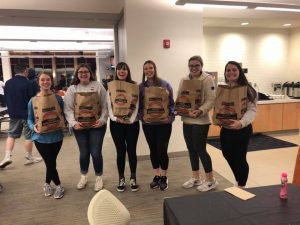 The Student Activities Council hosts Grocery Bingo event at least every semester. This event is made for 20 winners. The winner will get a paper sack full of groceries.
3) Alumni Weekend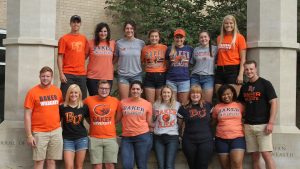 Alumni Weekend is part of Baker University's traditional and annual event. This event is yearly celebrated from May 18 to 20. This year, the Alumni Weekend started off with the Wildcat Classic Golf Tournament.
4) Greek Week

Greek life is part of the BU's community. If you're a part of any fraternities or sororities, the Greek Week celebration is perfect for you! This event is facilitated by the Greek Week Executive Council.
5) Commencement Ceremonies

The Baker University honors graduates in winter and spring. If you're a graduating student, there's no reason to attend this important event of your life. This coming December 16, all Associates and Bachelor Degrees will hold their commencement event. After reading this article, I hope you can participate in clubs and events at Baker University. Joining clubs is being with like-minded peopl, meeting new friends and enhancing or learning new skills. Choose the club that interests you the most.
---
Suggested Articles in Baker University