Back to Baldwin Wallace University Blogs
Top 10 Library Resources at Baldwin Wallace University You Need to Know
Baldwin Wallace University
is liberal arts coeducational college found in Berea, Ohio, United States. The institution's  libraries provide a fountain of resources that students can utilize to flourish in their education.
1. Ebooks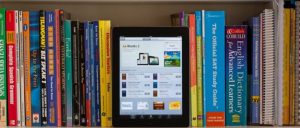 Students can find ebooks of various subjects which they can easily access through an electronic device such as a smartphone, tablet, e-reader or computer screen. Some of the domain you can download those books include; Bibliomania, Google Books, Open Content Alliance, BookBoon and many more.
2. Online Digital Media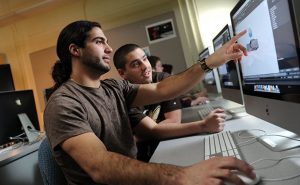 These are Audios and videos showing explanations of topics of different courses. Examples found in the library include Europeana, Naxos Video Library, Teacher Tube, and Digital Resource Commons. hence, such online digital medial forms can supplement your research.
3. Government Documents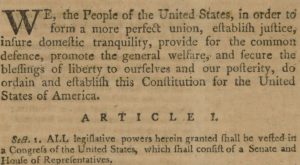 Students can understand the past and present operations of the government through various publications in the library. Some of the information sourced include judiciary, legislative, executive and federal government.
4. Print Books
On the shelves of the library, there are plenty of physical books that students can utilize for research. Those books are under different disciplines like humanities, arts, sciences, etc. Books are the general research materials you will find on the library.
5. Periodicals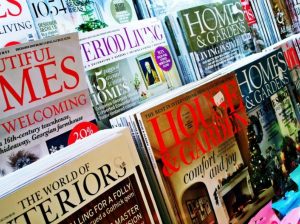 Baldwin Wallace University libraries contains certain periodicals like scholarly journals, magazines, newsletters and newspapers published at regular intervals. Scholarly journals are usually the basis for many academic researches. However, magazines and newspapers are in most cases secondary materials.
6. Course Reserves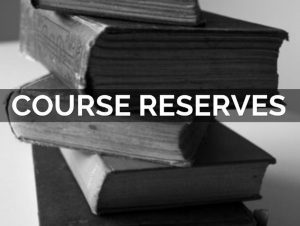 Students can use resources and materials reserves to know what their professors will be teaching throughout the course period. Such resources are found in the library in either print or electronic format. So, whenever you are stranded about what you learnt in class, just find the necessary course reserves.
7. Open Educational Resources (OER)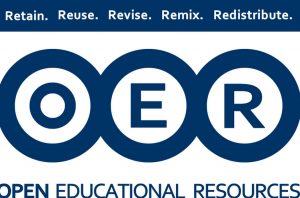 There are various learning materials for students in various kinds of Open Educational Resources. Examples include BCcampus OpenEd, College Open Textbooks, Lumen Learning, Open SUNY Textbooks, and Project Gutenberg.
8. Reference materials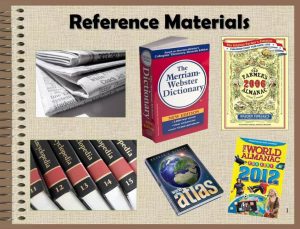 Baldwin Wallace University libraries have plenty of reference materials like almanacs, handbooks, dictionaries, and encyclopedias. These are basically the main reference materials. Students can use the materials to refer certain sources or answer specific questions.
9.  Style guides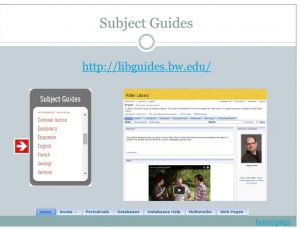 There are various kinds of guides found in Baldwin Wallace libraries that are helpful to students. Most of these guides are important in proper academic citation and referencing. Students can be on the safe side in referencing using these guides.
10. Databases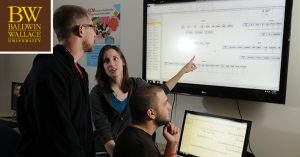 Baldwin Wallace University students have the privilege to access various databases for any kind of research material. Some of these databases are Gartner, Entrepreneurial Studies Source, Business Source Complete, BizMiner, and Mergent Online.
Top 5 Libraries at Baldwin Wallace University
The campus has only three libraries that provide students with necessary educational assistance.
1. Ritter Library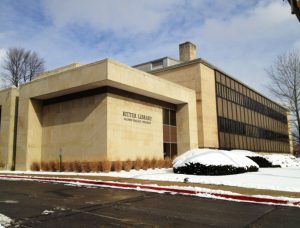 Ritter Library is the main research library located on North Campus. The materials in the library include DVDs, 3D printing maker space, curriculum center, reference desk support, study rooms, physical book collection, circulations, audio/visual equipment, and other extensive research resources.
2. Jones Music Library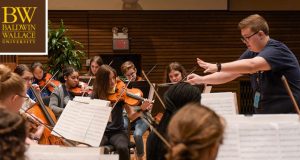 This library is situated in located in Merner-Pfeiffer Hall. To get into this circulating library, you will pass via the Boesel Musical Arts Center. The materials for research in library amount to about 40,000, most of which are musical materials.
3. The Riemenschneider Bach Library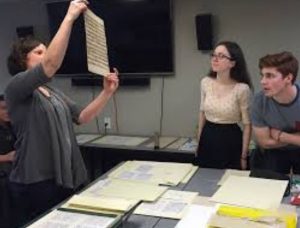 In the library, you will find a unique collection of various Bach-oriented manuscripts, archival materials, phonodiscs, books, and other rare items. This library also contains other kinds of collections like Cleveland Orchestra programs, Emmy Martin Collections, and the Hans T. David Collections. Although it focuses on musicological research, the library also has scholarly resources that can aid students' academic development.
---
Suggested Articles in Baldwin Wallace University