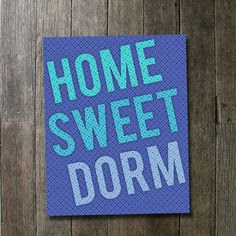 Living in a dorm room isn't only for freshmen who are new to the area because dorm life offers many perks at Ball State University. Since most of the dorms on campus are fairly new and updated, students are given the tools and abilities to strive and enjoy their college experiences!
1. Quality of Rooms
Unlike some places that rent out rooms to college students off campus, the dorm rooms are constantly being upgraded and repaired. The university makes sure that the rooms are in good condition before filling them up at the beginning of the semester. This is one added bonus on living in the dorms because of the standard of quality that is ensured!
2. Dining Plan Options
A very convenient part of dorm life is the ability to obtain a dining plan through the university. Although you may still acquire dining plans when you stay off campus, the on-campus versions are much more inclusive. These plans offer you more meals and better deals on things such as cardinal cash and parking passes. Another level of convenience is that some dorms even have dining halls in them! This is just another feature that makes dorm life more pleasurable.
3. Access to Laundry Facilities
If you chose to stay in the campus dorms, you will have the pleasure to be able to do your laundry right downstairs! This may sound like a  simple idea, but it can make a big difference. In the fees that you pay for your housing contract, access to washers and dryers is included and all you have to pay for each load and your detergent!
4. Access to Computer Labs
If you don't have your own computer and hate going all the way to the library, some dorm buildings have their own computer labs. In most cases, students will have access to a good amount of computers and other equipment. Depending on the dorm, you may have access to video, audio, and other electronic devices such as mics and cameras! This gives living in a dorm a good edge because the devices that are offered can cost thousands of dollars. The best part is that using these features is all included in the cost of your housing contract!
5. Games and Lobby Areas
The best way to get projects done or to just unwind in your free time is to spend some time in the lobbies of your building. A majority of dorms have furnished lobbies that have coaches, TVs, and game areas. Some buildings even have pool and ping pong tables! Other areas in dorm buildings include mini kitchens and gaming areas for everyone to enjoy. Often times, board games and other items can be rented free of charge!
At Ball State University dorm life has its perks. This includes game areas, dining plans and much more! So next time you are on the fence about staying in the dorms on campus, think about all the features that are included!
---
---
Related Articles