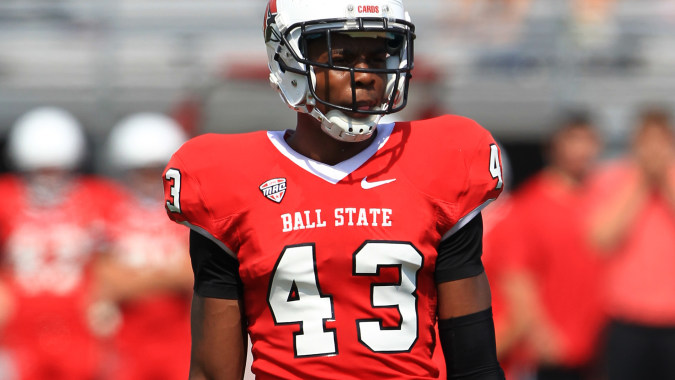 Choosing a place to further your education and to invest in yourself can be a very difficult decision. Ball State University offers many valuable assets that can make this decision a little easier. Here are a few reasons why you should make Ball State University your home.
1. Opportunity
At BSU, an opportunity is everything. The university takes pride in having a strong alumni base that gives students an opportunity to be able to interact with people who have real-world experiences. Another feature that is given to students, is the ability to easily access internships and job experiences. Ball State has excel in the ability to provide students with the best opportunities in the country!
2. Free Sporting Events
If you are a lover of college athletics or just sports in general, then you are in luck! Ball State gives students the option to attend all sporting events and games free of charge! From football to volleyball and everything in between, you can experience the true energy of the Cardinal fandom without having to pay at the gate!
3. Great Food Options
A common problem among colleges is the quality and options of food. With over ten locations to get food and beverages on campus, you will have plenty of options when choosing what to eat! Chick-Fil-A, Papa Johns, and Taco Bell are some of the more popular places to grab some lunch or dinner. Places to get drinks and snacks include Starbucks and the Bookmark Cafe. Ball State has something for every taste you may have!
4. Access to Professional Settings
Another feature that puts Ball State ahead of the competition is the various places on campus that will provide you with real-world settings and convenient tools for success. One example of this is there is a mock NYSE floor used to learn about stocks and investing. Another place is the Unified Media Lab that serves as a real newsroom for the Daily News, Newslink, and other organizations!
5. Friendly Atmosphere
From the moment you step on campus for a visit, to the day you graduate, Ball State will be there with open arms that are more than willing to advances your education while preparing you for a career. During Orientation and move-in days, other students and leaders will be there to help you in any way possible to acclimate to the college life!
It is important to weigh your options when choosing a school and these are just some of the reasons that Ball State University is a front-runner for many students! Through these reasons and many others, you will see the value that is offered because investing in a school is really investing in yourself.
---
---
Related Articles