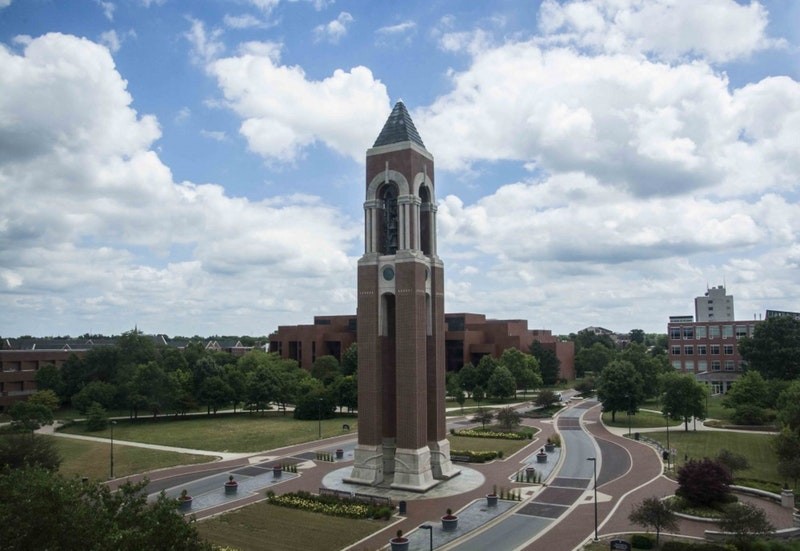 It is very important for students to weigh the pros and cons for all the dorms on campus. Every dorm has its pros and cons, but it is crucial to find out which one is the best fit for you and to try to get into that dorm. Here are the pros and cons to some of the best places to call home at Ball State University.
Johnson Complex
Both Johnson A and Johnson B are both new and refurbished buildings that are one of the most appealing dorms on campus. The best features of these facilities include computer labs, laundry facilities, and the home to the Communications Living Learning Community. This gives the LLC students access to thousands of dollars worth of audio and visual production equipment. These buildings also include a lobby area with seats and pool tables. The main con of the Johnson Complex is that the only way to get food and beverages is through vending machines which are not covered by the dining plan.
Woodworth Commons
Although this is a girl only dorm, there are a few upsides to staying here if you qualify. The main pro of living here is it houses arguably the best dining hall on campus. The Woodworth food court offers the most variety of food as well as a convenience type store along with it. Another pro is this is where the Nursing LLC is located so if you are a nursing major, this will be a good community for you. The biggest con besides being an all girl dorm, there is no installed air conditioning in the building.
Noyer Complex
Another dorm that houses a very good dining hall is the Noyer Complex. Noyer has two food facilities, one being an all you care to eat Buffett, that is very popular among campus-goers. This coed dorm is also conveniently placed towards the center of campus. This allows students to get to buildings like Bracken Library, Whittenger Business Building, and the Atrium in a very short amount of time! The main con of the Noyer Complex is that it is a fairly old building, but this is not that big of a deal.
Studebaker Complex
Studebaker East and West are buildings that have been recently refurbished and are in good condition. Some pros of the buildings include having access to a gym, laundry facilities, and computer labs. One of the best features is that there is air conditioning throughout the complex. The main problem with this complex is the lack of food options. Like Johnson, you'll have to walk to another building to have your meals.
The place where you live will have a significant impact on your time at Ball State University. So consider some of these options that are given at each of the dorms. Weigh your options and make sure to find the best fit for you!
---
---
Related Articles