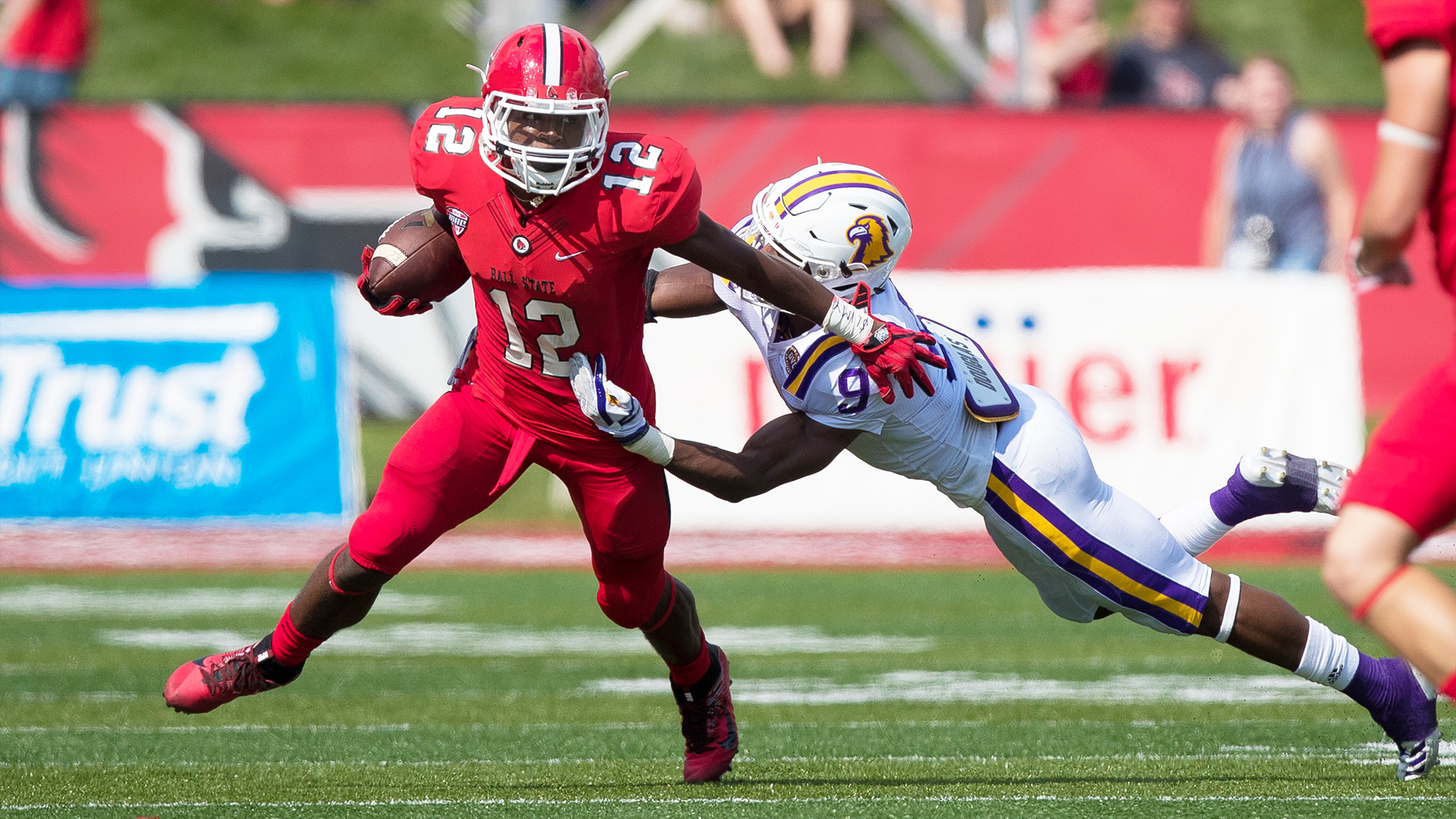 From high school to college, every school has their own version of a rival. More specifically to colleges, there may be more than one rival on a national level. Ball State University is a part of Mid-American Conference which holds Division I athletics and competition. Here are four schools that are known as rivals to Ball State.
Central Michigan University
In the heart of the MAC sits Central Michigan University. They are known to have some of the better athletic programs among MAC competitors. BSU and CMU have had a lasting rivalry since the origins of the Mid-American Conference. These two schools usually have some even competition which makes watching these sports tons of fun!
Notre Dame
It is evident that Notre Dame is a much larger school than Ball State. However, Ball State has been known recently for being the underdog and serving upsets when playing Notre Dame. This may not be the longest rivalry, but the Indiana rivalry lives on. Because Ball State is in the MAC and Notre Dame is in the ACC, the competition is not very frequent. Therefore, you should never count out the Cardinals!
Indiana University
Like Notre Dame, Indiana University is a bigger school than Ball State that is in a more nationally ranked conference. Coming from the BIG 10, IU plays top-ranking competitors from all over the nation. Ball State has had a feud with Indiana ever since the beginning. Because they are both from Indiana and are not too far away from each other, the rivalry escalates. IU is the only Big 10 team Ball State football has ever beaten and this rivalry lives on through all sports.
Indiana State University
Indiana State University is an exception from the top-ranking bigger schools. They are smaller than other Indiana schools so Ball State and Indiana State tend to be similar competitively. It seems no matter the sport, these two schools will please the crowd. Head out to Worthen Arena to see them match up in basketball or Scheumann Stadium for football!
The essence of collegiate competition is the relationships of rivalry between schools. Although this list does not include all of the rivaling teams, the four listed are sure to bring popular entertainment to Ball State University!
---
---
Related Articles