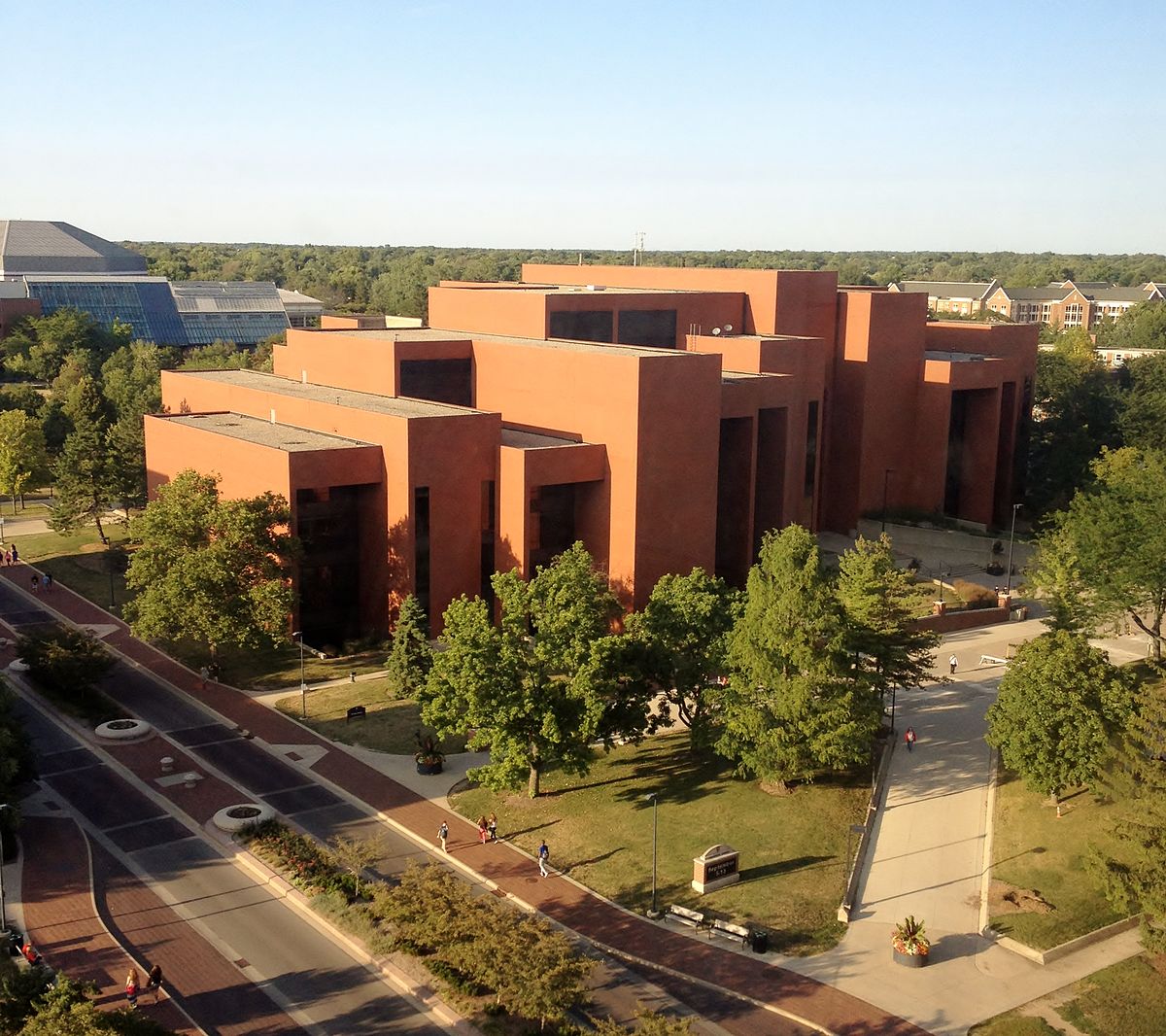 On any university, a library is a place that has many resources available to you. Ball State University is no exception to such idea! Bracken Library is the main library right in the heart of the campus. Here are a few facts about Bracken Library!
The Naked Lady
A common phrase around campus is to "meet at the naked lady" when meeting for group projects. This is a copper statue depicting a naked woman with a deer. This is a great meeting sport because just about everyone at Ball State knows where this is. Right in the middle of the ground floor, the Naked Lady really stands out to show class and intellect.
Mac and PC
For those who are heavily swayed one way or the other, Bracken has both Mac and PC computers. This is an added bonus to people who are more comfortable with one or the other so they will be able to work efficiently. Also, there are plenty of computers on every floor so you should not have to wait in order to have access to the computers!
Printing
A very convenient factor that the library has to offer is that there is an array of printers throughout the whole building. Both black and white and color printers are spread throughout the library to make printing very easy. In addition, all the computers are equipped with the capability to print wirelessly from anywhere in the building. Visit Bracken Library to print all the things you need with ease!
Computer Software Programs
A lot of projects that you may be assigned requires using programs like PhotoShop, InDesign, iMovie, and many others. The good news is that a lot of these computers in the library are already equipped with these types of tools. So you can avoid paying hundreds of dollars to get this software yourself and you can use them at the library for free!
Conference and Private Rooms
Scattered throughout the library are conference-style rooms that are available to rent out for projects or club events. This is a great place to ensure that your group project will be able to get done in the appropriate environment. You can guarantee that your groups will have some space because you can rent out the room online beforehand!
Whether you need to have some room for group projects or need to print some homework, Bracken Library at Ball State University is a versatile place for all your needs. So if you need a quiet place to work on homework or just hang out with friends, stop on by the Naked Lady!
---
---
Related Articles