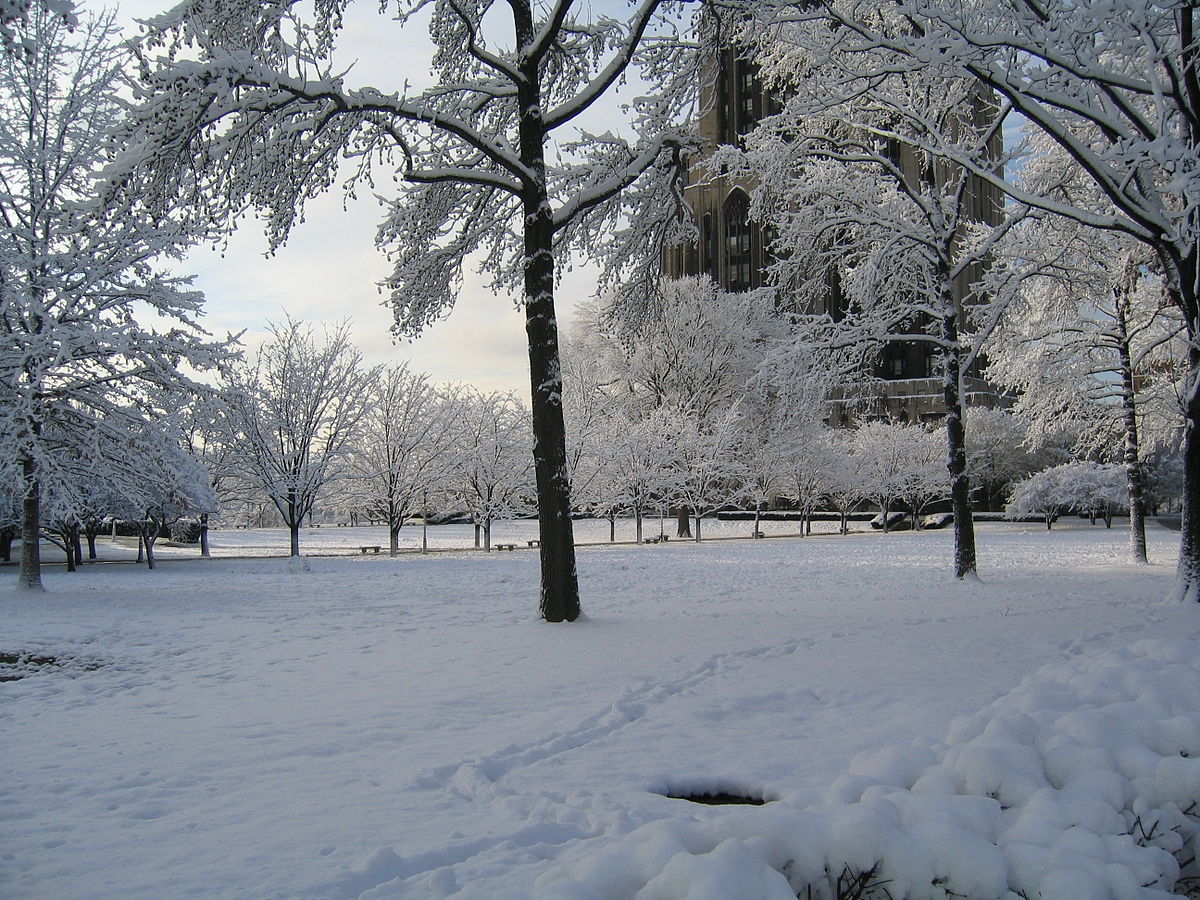 Many students do not like the cold weather while on campus and they wonder what there is to do to make the time go faster. At Ball State University, there is an array of options that will keep you active and be having fun throughout the winter season! Here are some of the best ways to embrace the cold.
Cross-Country Skiing
Many college students wouldn't consider cross-country skiing to be a popular activity, but at Ball State, Outdoor Pursuits offers rental services for people of all skill levels! Just stop by Outdoor Pursuits to rental items like cross-country skis and snowshoes so you can go and enjoy the cold weather. Whether you are a pro or never even heard of this sport, head on down to the rec center and give it a try!

Men's and Women's Basketball
A pastime among Ball State students is attending both men's and women's basketball games! Students can take their seats in the nest for free at Worthen Arena to cheer on their fellow Cardinals. Since both teams have some of the best records in the Mid-American Conference, competition is high and entertaining for all! This is a great way to spend an evening with friends for free!
Planetarium Shows
If being out in the cold really isn't your thing, you should consider going to the Charles Brown Planetarium to learn a little about space while staying warm! If you look online, you can view their schedule of shows and it is totally free to Ball State Students! These shows are open to the public so it is important to be a few minutes early in order to ensure you get in. Bring your friends and family to the largest planetarium in Indiana!
Choral Ensemble
Ball State's Choral Ensemble has two special shows that are winter themed for your enjoyment! Every year two different themes are picked and they perform at Emens Auditorium. General Admission is $5 but it is a great way to spend time with friends and family without having to be out in the cold weather. Also, these shows will get you into the winter spirit!
Aquatic Recreation
A very warm weather activity would be to go swimming. At Ball State, you have this option year-round! This is a great way to stay fit as well as bring the summer thoughts back while relaxing with friends. Whether you just want to take a dip with some friends or enjoy intense workouts, you have the ability to do both! Make sure to check the schedule online and figure out when you can get some laps in!
If the winter blues are affecting the way you live consider any of these options. At Ball State University, there are many ways to either embrace the cold or resent it. For winter-lovers and summer-lovers alike, Ball State has a big pallet of options to cater to all of your needs!
---
---
Related Articles