Back to Barnard College Blogs
Restaurants and Cafe at the Barnard College
There are great dining spots both inside and around the campus of Barnard College. There is a superfluity of options that offer varieties of foods and drinks for the whole populations. Since the college cafes aren't enough for the students, restaurants near the campus chip to provide catering services. In addition, the restaurants give you a breath to Manhattan life and culture. Here are some of the best restaurants and cafes where you can have great dining;
1. Diana Center Cafe
Apart from the cool red and orange theme, this cafe stands out among many in several ways. Firstly, it features many concepts such as parfait bar and build-your-own-salad, Thin Crust Pizza, and Grille Works. It's located at the Diana Student Center, a perfect spot for many students. You can pay using either money or points.
2. Liz's Place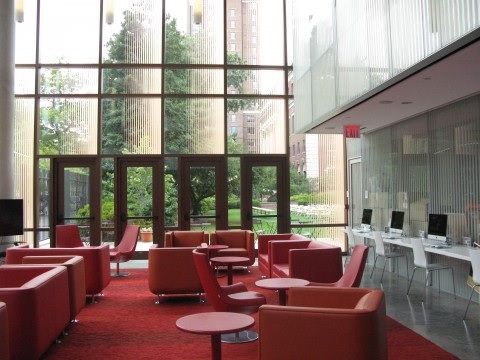 If you are looking for a great meal and snacks, Liz's Place will offer you such. Starbucks signature beverages, garment sandwiches, and baked pastries will make your day a perfect one. With about $6-$12, you have a complete meal.
3. Hewitt Dining Hall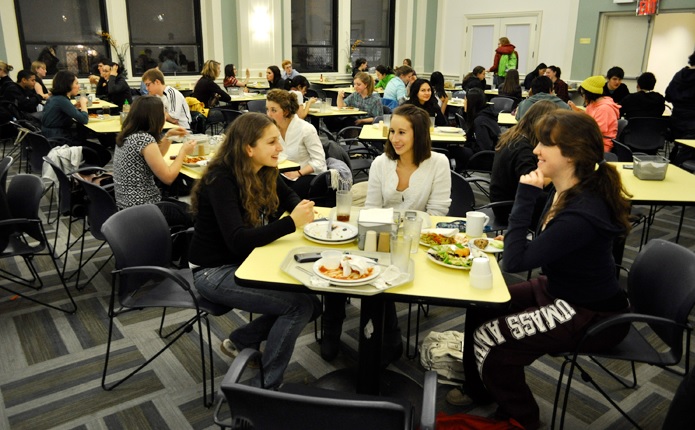 Just at the basement of the Barnard's Hall, you will find this outstanding restaurant where students converge for meals. It gives you a very rare dining experience. This is perhaps the largest eatery inside the campus. There are began and vegetarian options, gluten free section, halal meals, and full kosher prices, all at student-friendly prices.

4. Community Food and Juice
Located a few yards from the university is the Community food and Juice cafe. It's an American-eclectic joint that offers local, organic and seasonal foods. This cafe has high emphasis on health and is one of the few offering full vegetarian meals. You will likely find students here scrambling for veggies.

5. Tom's Restaurant
This is one of the most popular restaurants near the campus. It's located at the corner of West 112th Street. It has featured in several TV and is one of the earliest eateries in Manhattan. This restaurant is ideal for coffee drinks.
6. Absolute Bagels Restaurant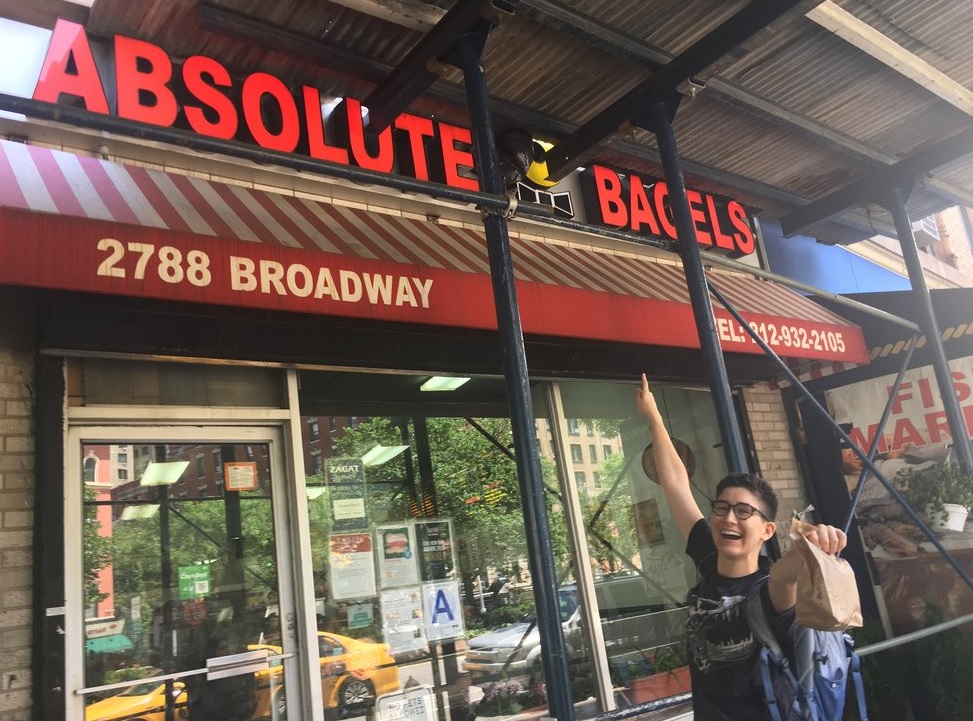 This is one of the best bagel restaurants in Manhattan. With as low as $2.75, you can a bagel and students flock this place to have a bite. They have many assortments and the bagels are absolutely incredible. However, you can only pay with cash. During weekends, there are fairly long queues and you need to get there early enough.
7. Peets Coffee at Milstein Center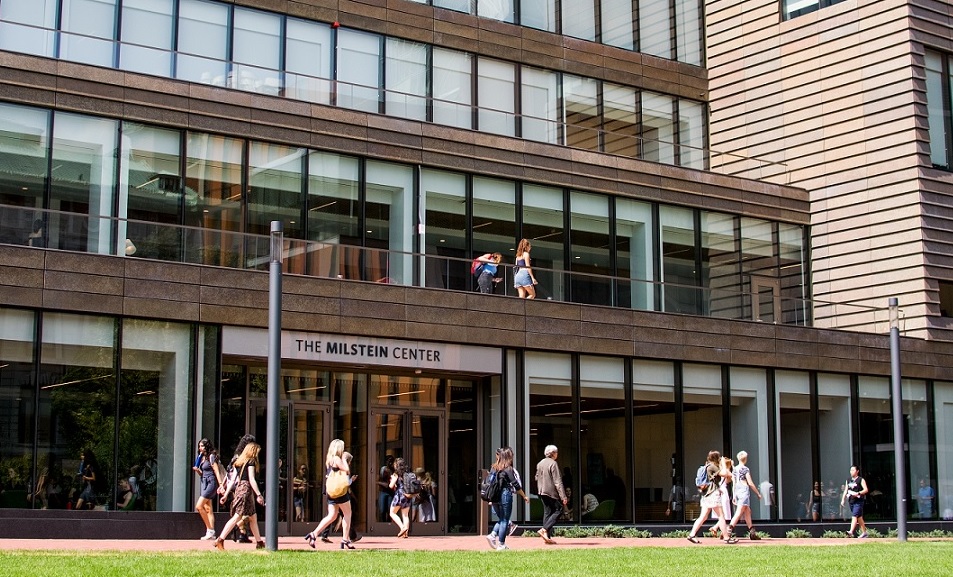 If you are at Barnard college, you need to walk into Milstein's Peets cafe and have a great coffee drink. Since the establishment, it offers students with good coffee drinks and snacks. It provides premium roasted coffee with great flavor and aroma.
With the many options available, you miss great food deals while around the college. The above are just great options for you to consider. Barnard College, as well as the entire Manhattan neighborhood, has great dining spots for you.

---
Suggested Articles in Barnard College