Back to Barnard College Blogs
Jobs for College Students at Barnard College
Are you wanting to make some money on the side? Who wouldn't want to? There are many options for students who are looking to do just that, with most requiring little to no experience. These jobs can be found both on and off campus, so if you're a student in need some ways to earn quick and easy cash, this is for you! Below is a list of some of the top jobs that you can find at Barnard College!
1. Library Assistant/Helper
Many students work as library assistants. Students have the chance to work in one of the libraries located right on campus. As a library assistant, many students also have a chance to do their homework during their shift because their job is mostly sitting at a desk. Apply to be a library assistant today!
2. Housing - Front Desk
Housing is looking for students who are wanting to make a little extra cash. This job only requires students to sign in students as needed and help residents. Most of the time, you will be sitting down. This gives students the opportunity to
3. Qkids Tutor
Are you an expert at a particular subject? Other students around the world need you to help them pass their class then! Qkids is in search of students who are wanting to tutor on their own time. This allows students to make their own schedule and be their own boss! The perfect flexibility for any college student.
4. Appen Social Media Evaluator
As an Appen Social Media Elevator, students will be assigned to test out a specific app or website. Depending on the assignment, you will generally be asked to work for at least an hour for up to five hours at minimum a week. This is an easy task and requires little to no experience.
Take notes with OneClass and get paid while you go to class. When you take Notes with OneClass, you not only earn but also get better at studying and focusing during your lectures. Become a Notetaker today. You can do so by applying on their website!
6. Best Buddies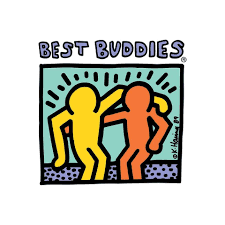 Are you looking to volunteer and serve your community? Students will be able to volunteer as a best buddy. This program pairs students who have disabilities with other students. This way, they have a chance to interact with other people and develop meaningful relationships. This program requires you to apply.
7. Fundraising Volunteer @ Barnard College
Are you good at fundraising? The school needs you! Students will have a chance to volunteer and serve their campus community by serving as callers to help raise money. This is one method of how students are able to obtain scholarships, which is through donations.
---
Suggested Articles in Barnard College