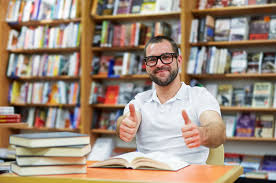 Sometimes students need an easy class to provide a break from the hard ones. These easy classes can teach students while also providing something to look forward to every day, instead of endless stress. These are the 10 easiest classes at Baylor University.
Sociology is both interesting and applicable. Most of all, it is an easier class! This class requires little out of class time and students will find themselves learning a lot because it is so interesting.
This class is a blast! It is constantly fun and entertaining and will require little out of class time. It is a class that students can look forward to every day.
Art history is very interesting and though it may not be applicable to everyday life, it is good knowledge to know. One may find them self in a museum one day and after this class, a student can have a greater understanding of what they are viewing.
This class studies animals and their role in communities and ecosystems. The pace is slow and since it is a non-major, it is a great class to add to a busy schedule to amp up hours.
Curious about the interpersonal relationships in the family course? This class covers this and more! CFS makes for a nice buffer class to an otherwise rough schedule.
This introductory business class is similar to a freshman experience class and is used to acquaint students to the field of business. It consists of guest lectures, alumni, and easy opportunities to make connections. Sit back, relax, and make an A.
Other than the few and short speeches that must be done throughout the semester, this class is a breeze and quite useful for future classes. As long as your'e semi-paying attention, other homework can be slipped in during class as well.
Dimensions of health science studies covers how to act in professional settings and provides a background for the healthcare environment. Much of the material is common sense making it easily applicable.
Beginning relaxation and fitness. The name says it all. Spend each class doing yoga and meditating over the day.
Issues in economics covers the application of economics to topics such as taxes, poverty, and unemployment. Many of the topics are common sense or related to common sense and so after only a little review, one can master the issues in economics.
Though the majority of classes at Baylor University are quite difficult, there are some that provide hope in a rough schedule. These classes are great for taking a break from the hectic classes and provide a time to relax and enjoy.
---
---
Related Articles