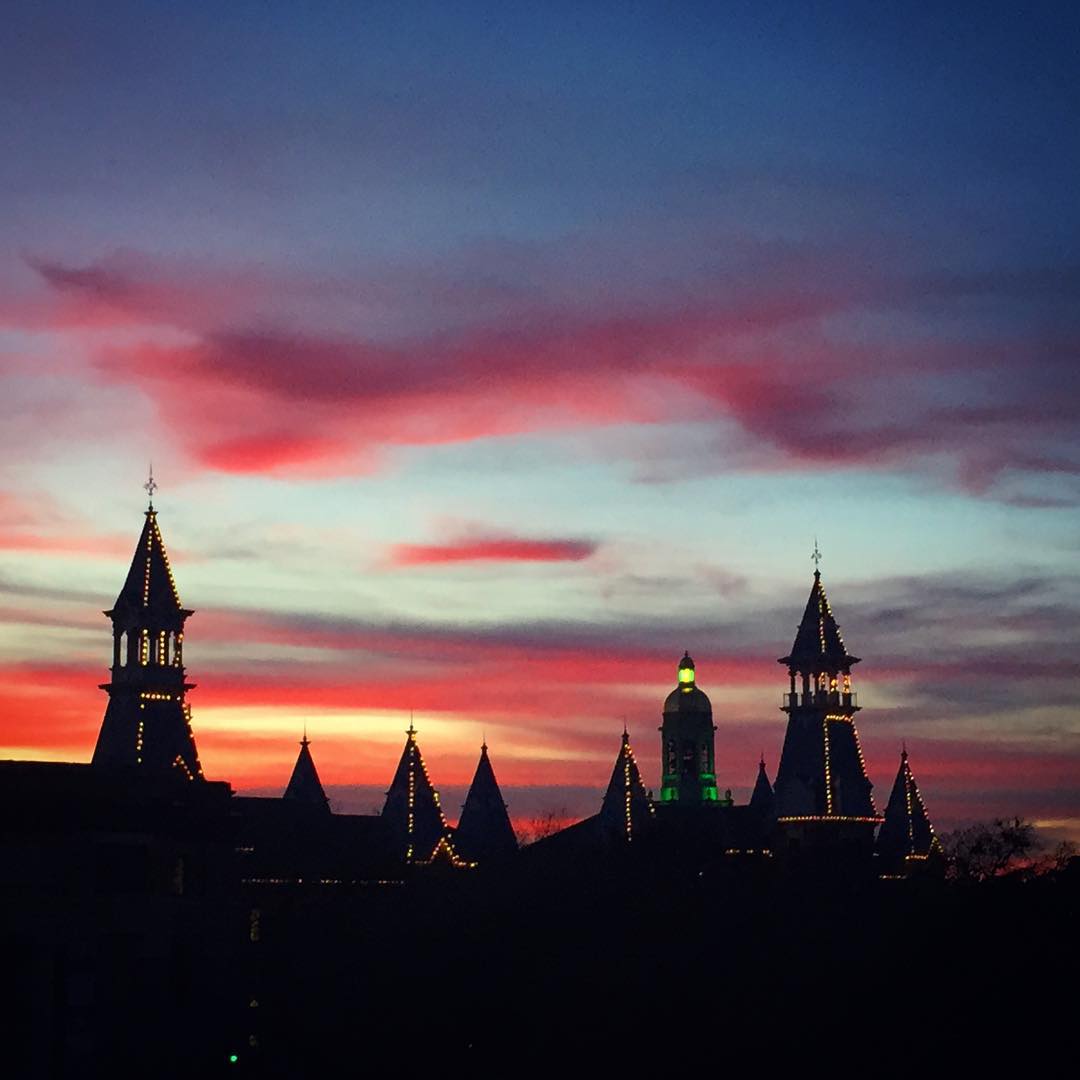 Baylor University is famous for many of its large-scale, popular traditions. However, there are some traditions and legacies that many don't know about unless they attend Baylor themselves because these are a lot more of a secret, insider type of thing, special to the student body. Let's get started on a list of these exciting, silly, and sometimes even sacred Baylor rituals.
1. The Green and Gold Swings
There are at least five green and gold swings scattered across campus hanging below large oak trees. These are not only aesthetically pleasing, but they also have a fun superstition behind them, being that if two lovers sit and swing together, they will one day get married.
2. Tortilla Tossing
As crazy as it sounds, there is another Baylor legend called tortilla tossing where students buy a pack of tortillas, go down to the Waco Suspension Bridge, and toss them onto the two concrete blocks at the bottom on the surface of the water. If they land a tortilla on one of the blocks, that means they will graduate from Baylor in four years.
3. Late-Night Breakfast before Finals
This is a lesser-known tradition, but is still cherished by many students at Baylor. Before finals during peak stress time, the Penland dining hall hosts a midnight breakfast dinner where students arrive in pajamas ready to pig out on pancakes and even sing karaoke.
4. The Baylor Line
Baylor University is the only college in the nation where the entire freshman class runs across the football field before every home football game. It's called the Baylor Line, or the Golden Wave, because a sea of freshman in Gold jerseys sprint across the field to get hype for the game and rally up the team and the crowd before it starts. And, they also get the privilege of reserved, front row seating every game after running the line.
5. Freshman Line Camp
Baylor provides a camp for all new students the summer before their first fall semester where they get their first real sense of what it means to be a Baylor Bear. Students are led by upperclass men leaders during this week where they play games, fountain hop (another Baylor tradition where you go to every fountain on campus and sit in it), listen to helpful speakers, learn the ropes of college, and even take a road trip to pay homage to the original site of the University at Independence, Texas. Here, they receive their Line Jerseys in a special ceremony on the top of the hill at the pillars where the first Baylor building once stood. This camp is honestly one of the best experiences Baylor has to offer simply because it is such a warm gesture of hospitality that captures perfectly what Baylor is all about. Most college freshmen across the world go into college unsure of what to expect and scared of their first day, but Baylor students move in with confidence because they already feel at home on their campus and connected to their student body through bonds and friendships formed with peers and older students.
6. All-University Sing
Sing is a spectacular, Broadway-style performance brought to the Baylor population by the students themselves that dates back to 1953. Student organizations arrange songs and choreography and put on an over-the-top production that blows the audience away every time. Most people's reaction to their first time at Sing is "I cannot believe those were average college students", because it truly seems as if it is professional entertainment. This is an event that no matter if you are into music or not, you do not want to miss. Everybody loves All-University Sing.
7. Homecoming Weekend
Homecoming at Baylor is basically one big party for the whole university and has been since it was established in 1909. The whole weekend is filled with festivities to celebrate the homecoming of alumni and lead up to the big football game. Everyone gets in the Baylor spirit through the whole line-up of events for the weekend, which include a giant extravaganza and bonfire, a mass meeting in the basketball stadium where students hear the story of the Immortal Ten (a story for another time) and appoint their classes' Torchbearer, the largest Homecoming Parade in the nation, and not to mention the football game itself. This weekend is a blast for Baylor Bears of the past, present, and future and their families.
8. Christmas on 5th
Christmas on Fifth Street is another favorite among Baylor students because it is a cheery event hosted to get them in the mindset of the season and take their minds off of finals. It includes a Christmas Marketplace set up with vendors selling holiday goods and gifts, food trucks, photo booths, petting zoos, a living nativity, performances from choirs and bands, and finally the Christmas Tree lighting. Students get a nice break to get them in the holiday spirit and provide them the light at the end of the tunnel of the semester.
Clearly, Baylor has a lot to offer its students in terms of legacy and being a part of something bigger. There is always something around the corner to make your day as a student or faculty member more sunshine-y and make you glad your'e where you are. Sic 'em, Bears!
---
---
Related Articles