Back to Baylor University Blogs
What to Do on the Weekends around Baylor University
Some people think it is hard to find things to do in a small town like Waco, Texas. But, if you are willing to put in the effort and explore, you will find that Waco is a fun, nice place to be stuck for four years and a hard place to be bored.
1. Go to the Magnolia Markets, because everyone has to at least once.
Whether its your thing or not, Magnolia Markets built Chip and Joanna a multi-million dollar empire and made Waco a top travel destination, so its something you should experience at least once if you go to Baylor and are this close to it anyway. The Magnolia Markets feature a large lawn with seating, kid's games, a variety of food trucks outlining the perimeter, and picnic tables, all looking onto the two large decorative Silos. There is a small shed with gardening supplies and plants to buy. Then, there is the big Magnolia store with all the home decor and style that Chip and Joanna distinctly trademarked. The Silos Baking Co. is in this little square as well. So with all there is to do here, you could easily spend a day and shop, eat breakfast and lunch, and visit with loved ones at the Markets.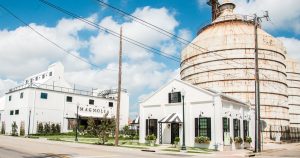 2. Waco Farmer's Market
The farmer's market is located downtown in a parking lot and hosts a multitude of vendors selling artisan, hand-made, home-cooked, and homegrown goods. It takes place every Saturday morning from 9am until 1 pm. Some of their regular vendors include Anthem Studios, Brazos Valley Cheese, Cheddar Box, Co-Town Crepes, Dairy Meadow Soaps, Happy Stuff, Luna Juice, and more. This is a great place to support local businesses and enjoy your Saturday morning by browsing quality artisan craftsmanship, buying one-of-a-kind jewelry and blankets and things of that nature, buying delicious homemade baked goods and local produce, and grabbing breakfast or lunch at any of the pop-up restaurants.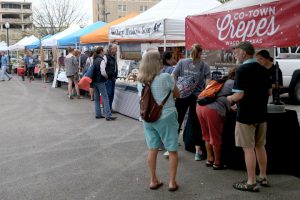 3. Dr. Pepper Museum
The Dr. Pepper Museum is such a fun, happy place to go if you like the classic, iconic, Waco-born soft drink. It teaches the history of the beverage, has a cute gift shop, and has a place where you can buy Dr. Pepper (of course!) and ice cream and make Dr. Pepper floats. This place offers so much interesting knowledge and fun experiences for all who visit of any age.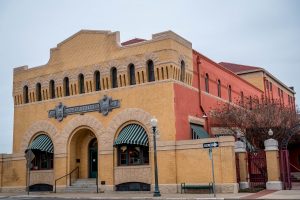 4. Cameron Park
Cameron Park is a beautiful 416-acre park located on the Brazos River. and includes the 52-acre Cameron Park Zoo as well. This park has so many jaw-dropping views, trails, and streams that its hard to believe you're still in Waco when you're there. For Waco natives and Cameron Park enthusiasts, there are also a lot of eerie legends and ghost stories attached to the territory to learn and test out if you think they are actually true.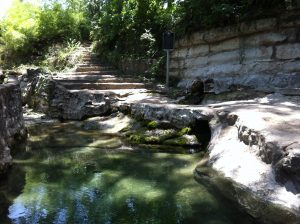 5. BSR Cable Park
The world's best water cable park is in fact located in Waco. It features the world's longest lazy river, huge waterslides, a 12-acre lake for skiers, a bar and grill, and cabins to rent out for those who want to spend the night. This is a unique, adrenaline-rushing experience that is only 15 minutes away from you on Baylor campus!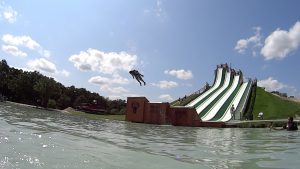 Besides the activities listed above, there are many more things to do to keep you busy and entertained in Waco during your time at Baylor. There are plenty of places to shop, from Richland Mall to local shops like the Findery, delicious places to eat like the strip of food trucks downtown, parties to go to, at Greek/friend's houses or at Dichotomy Bar and Spirits, and you can even take a day trip to Dallas or Austin whenever you are in the mood to be in a true big city. As you set out to explore more and more, you will discover quickly new things you love about Waco and find your niche.
---
Suggested Articles in Baylor University