Back to Baylor University Blogs
5 Ways To Get Involved in Student Life at Baylor University
Sometimes going to college, especially if it is a medium to larger size school, can be socially challenging. Classes consume so much of a student's day that it becomes difficult for them to manage their time and be able to search for other ways to fill their lives with the companionship of peers. One has to make a conscious effort to get involved in their community and look outside their personal bubble of routine to do so. Luckily at
Baylor
, the active, positive atmosphere makes it easy for students to be a part of something bigger as long as they are willing to take the first step. Below are some ways that Baylor has paved the way for its students to do just that.
1.Go to Late Night
At the beginning of fall semester,
Baylor
has a university-wide event called Late Night where every student organization on campus sets up a booth at one of the selected buildings for the giant fair (this year it was so large it took up five entire buildings) and takes sign-ups and speaks with interested students about what their club has to offer. This event is so thrilling for everyone involved because it gets students excited for what the year and their school has to offer them as they sign up for whatever groups and activities they want to join for the semester and hopefully continue in. This event is also quite mind-blowing and humbling because it teaches students just how much there is out there besides themselves for them to be a part of and have a voice in (as these are all student/peer-led) and shows them the world of opportunities in store for them at
Baylor
, some of which they didn't even know existed. Since Late Night includes every student organization on campus, it involves the expected things like intramural and club sport sign-ups, musical groups, mission/service groups, and Greek organizations, as well as the more unique groups like political party clubs, rock-climbing club, wakeboarding club, Quidditch club, salsa dancing club, law clubs, eating clubs, and the list goes on. You name it, and a
Baylor
student has created a successful student organization for it. Late Night is a night you can't miss.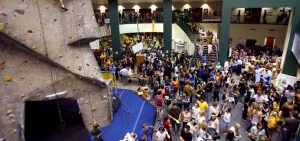 2. Go to Dr. Pepper Hour
Dr. Pepper Hour is a time where students and faculty mingle over Dr. Pepper Floats and a specific theme at the Student Union Building every Tuesday. These are hosted by different organizations or groups every time, for instance there are Study Abroad Dr. Pepper Hour's, Multi-Cultural Affairs Dr. Pepper Hours, and etc. Basically, its a relaxing way for students to get out of their dorms, talk to their peers, professors, and staff, and learn as much or as little as they want about a given activity.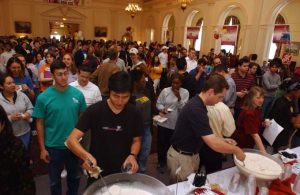 3. Read your emails
It's as simple as that. Every week
Baylor
students receive emails like "Baylor Athletics Newsflash", a schedule of games to attend for all Baylor sports teams, "Baylor Lariat", the school newspaper where students are given the platform to discuss current events globally and locally and often times includes an article titled "What to do in Waco this Week", and "Whats New BU", a chronological weekly schedule of what to do each day on campus. Simply reading these emails and finding something that interests you will get you out there in no time.

4. Rush
This one is a pretty obvious way to become a part of something, find friends, and make connections on any college campus. However, it is worth mentioning that
Baylor
not only has all the Pan-Hellenic Chapters on its campus, but also some unofficial,
Baylor
-only, independent sororities and fraternities formed by students themselves, like business fraternities or the Christian-focused fraternity called ZZZ. There is something for everyone who wishes to join when it comes to Greek life at
Baylor
.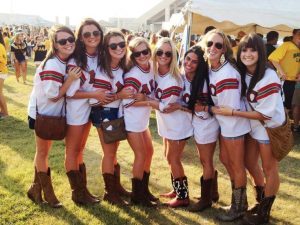 5. Pay attention when you're walking around on campus
This one has to be the easiest. Simply walking to class with your eyes up paying attention to your surroundings instead of down at your phone could make a big difference for you in knowing what's going on at your school. Usually at Fountain Mall there are signs posted for upcoming on-campus parties and events which make them hard to miss out on. Also, in the lobby of Penland dining hall and sometimes Memorial many student organizations will set up tables to advertise an event they are hosting.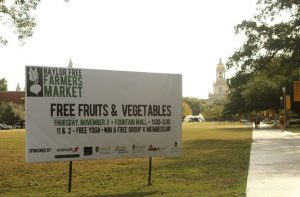 These are all straightforward ways that the university has provided for you to make your mark here. The question is, will you take the chance and put yourself out there?
---
Suggested Articles in Baylor University