Back to Baylor University Blogs
5 Things to Expect from Line Camp at Baylor University
Baylor offers its incoming freshman class the wonderful, once in a lifetime experience of
Baylor
Line Camp. For most students, this camp makes an everlasting imprint on their
Baylor
experience as it is one of their first, if not their very first, real encounter of what it means to go to this school. You will make such fantastic memories at Line Camp no matter who you are and you will likely find your first college friends here as well. Attending this five-day camp leaves a heartwarming impression on you that you will look back on sweetly during the next four years and that will set the tone for you to jump in headfirst to your new life as a college student here. Besides all of this magic, here's some more specifics on what to expect before you go to this summer camp to help you prepare.
1.Expect the Unexpected.
This is the first point because it will explain why some of this article will be a little bit vague.
Baylor
organizes Line Camp in such a way that students never know what is going to happen next. The name tag they give you when you first arrive has the week's itinerary on the back, however you will find quickly that this itinerary is not very clear at all- and this is for good reason. It honestly provides you the bare minimum amount of information just so you can be on time for your activities and also describes them in such an ambiguous way to be a teaser basically. Because they want Line Camp to be so special for everyone, they like to surprise you as much as possible. Also, because you never really know what is around the corner, you will probably be more present in the moment and able to forget about the outside world and fully immerse yourself in your surroundings. This is also possible because they strongly encourage you not to bring your phone along with you. Though it sounds crazy, this truly opens the door for you to get the most out of the next five days and on a side note it is actually quite refreshing to go without it anyway. So, all this to say, get yourself in the spirit of spontaneity and also do not worry, there won't be any spoilers in this article for these reasons, so you can continue reading.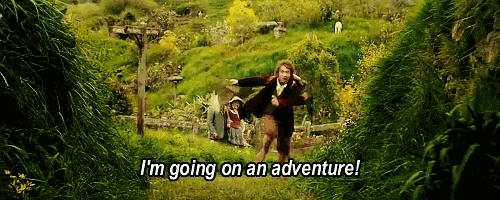 2. Pack smart.
Waco in the summer months is more hot and humid than you can imagine. If you are not used to the climate, you may be very surprised at the amount of sweat your body is capable of producing while you're there. Make sure to bring lots of cool clothes and also don't be afraid to pack extra outfits, in case you want to freshen up and change for whatever reason some days. Plus, you never know if you will be doing any activities that will require a change of clothes (hint hint), so just be thoughtful when you pack your suitcase without the fear of overpacking. And of course, bring deodorant.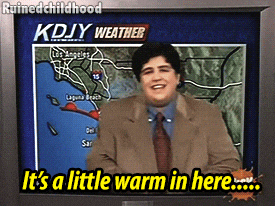 3. Be ready for little to no sleep.
They really want to maximize your week, so Line Camp leaders make you wake up pretty early. What goes along with this is they also keep you up pretty late. But, you may as well get used to this since you are about to go to college, to be quite honest. And on a side note, at least this time you are getting less sleep than usual for fun, exciting reasons, not because of schoolwork. This goes back to the first point, but don't be afraid to go on adventures when the opportunities arise during these few days, even if it costs you some zzz's. There will be at least one night where most everyone stays up all night and plays games, watches the sunrise, or just hangs out and laughs the night away together. Even if you are someone who loves their sleep, remember that when you go home you can sleep as much as you want, and you 'll never regret making any of the memories you make in the wee hours of the night during this one-time experience, but you may regret sleeping through things your friends enjoyed. You'll be tired by the end of it all, but it will be worth it.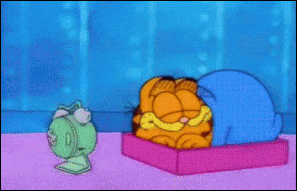 4. You will meet amazing people.
All the Line Camp leaders are upper-classmen students who spend their whole summer welcoming and loving their campers to give them the best possible start to their
Baylor
story. You will likely look up to a lot of these leaders by the end of the week as they will give you a lot of their time and energy, be open with you, have fun, crazy experiences with you, and share advice with you if you have any questions about what life is going to be like in the fall. They have your back and are a good resource once the big day finally comes and you have your first day of college classes. Also, you will form tight bonds with your fellow freshmen classmates during this week that you would not be able to form in any other setting than this. Take advantage and get to know the awesome people around you and who knows, some of them may end up being your friends for the next four years or even for life.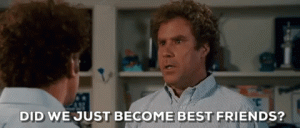 5. You will learn a lot about yourself.
Before you go to Line Camp, they will have you take a short personality test that tells you your core strengths. Now, before you groan, this one is not the tedious, mundane personality test that puts you in a box and gives you a different result every time. This one is actually highly intriguing and accurate and tells you the good things about yourself that you may not have realized or you have been cognizant of before but never knew how to explain for them or fulfill their potential. You will use the results in discussion with your small groups and it will actually be a lot of fun learning about yourself and about your peers and seeing  how you can further develop your great qualities to benefit from them in relationships and school.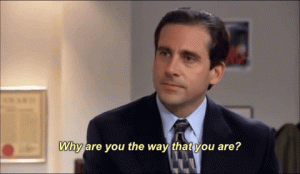 Hopefully, all of these pointers have made you more equipped to make the most out of Line Camp and more excited to go. Have fun and enjoy every minute of this week, as it is the highlight of many student's summers and even of many student's overall
Baylor
experience.
---
Suggested Articles in Baylor University