Back to Bentley University Blogs
5 Reasons to Register for Relay For Life at Bentley University
Relay For Life is a fundraiser put on by American Cancer Society and their partners. At
Bentley University
, Colleges Against Cancer organizes and runs the Relay For Life. This year the event will be held on Friday, April 13
th
in the Dana Center. If you aren't already going, these are the top five reasons you should register right now.
1. Raise Money For American Cancer Society
The American Cancer Society is a non-profit corporation that is structured to fight for every life threatened by every cancer in every community. The money they receive is used to fund groundbreaking cancer research programs, a 24-hour call center, patient support, prevention information and education programs, and detection and treatment initiatives. In 2015, $151 million was spent on cancer research, $348 million was spent on patient support, $123 million was spent on prevention information and prevention programs, and $87 million was spent on detection and treatment initiatives.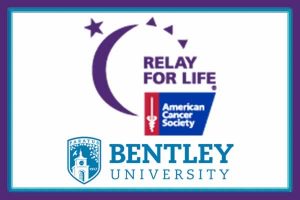 2. Celebrate Survivors and Remember Loved Ones
Relay For Life events focus the people that are fighting, lost the fight, and won the fight. Participants can walk as a Survivor, Caregiver, and/or in honor of someone they know. It is empowering to see how each person is affected or knows someone affected by cancer, but is standing up to support and remember them. Survivors and caregivers give speeches, light candles, and receive small gifts at the event.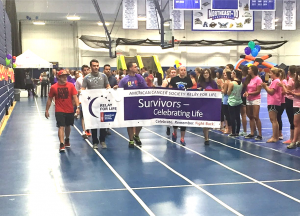 3. Join a Team With All Your Friends
Saving the world from cancer requires teamwork. We are stronger when we raise money and fight cancer together. Participants can create teams with their own campsite at the event, team page, team shirts, and tam captains. Experienced teams set up their own activity or fundraiser at the event to distinguish themselves. Anyone can start a team and anyone can join your team. The more the merrier!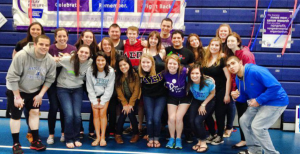 4. Relay For Life is FUN
Bentley University
's Relay For Life is 5pm to 12am. That is 7 hours of food, fun, and fundraising. There are inflatables, lawn games, raffles, dunk tanks, prizes, dance performances, speeches, catered food, whipped cream throws, basketball competitions, etc. This fun-filled event is put on by 81 volunteers and 800 participants who come together once a year to serve the community and have an amazing and moving night together.
5. You'll Never Have Another Chance to Build Strong Bonds
At the end of the day, Relay For Life is a unique event for communities to recognize and celebrate those who have overcome cancer or are undergoing treatment. This is a special time to celebrate the memory of loved ones lost to cancer and pray for the new diagnoses. Every year, every birthday, you are reminded that cancer has not won. The bonds you make by raising money, building a team, laughing, crying, and dedicating your time are priceless.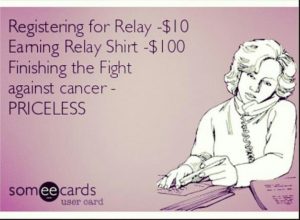 Relay For Life is a special night that brings everyone together. Convinced or not, take a look at
Bentley
's website to learn more, register, or donate to a friend: relayforlife.org/Bentley. Together we can find a cure.
---
Suggested Articles in Bentley University