Back to Binghamton University Blogs
10 Binghamton University Library Resources You Need to Know
The
Binghamton University
is a public research university in New York's State that was established in 1946; growing from a small liberal arts college to a large doctoral-granting University that now consists of eight colleges and schools. Although the university's address is in Binghamton, its main campus is in Vestal, with satellite three campuses: the College of Community and Public Affairs, the Innovative Technologies Complex that houses research labs and the smart energy building, and the health sciences building. With the main goal of Binghamton University being research, is positive to say that it has its library resources dedicated to that goal, helping students develop their skills and with their own investigations. So here's a list with 10 Binghamton University library resources you need to know.
1) Course Reserves
Course reserves are textbooks and other course materials that instructors have asked the Libraries to make easily accessible to students. In Binghamton, there are two types of course reserves: the electronic reserves (materials to download, e-books and other content), and the physical reserves (books and audiovisual materials located at the libraries).
2) Subject Guides

At Binghamton University Libraries' main page there are subject guides that anyone can access, and also you can filter them by subject or group, making it easier to find the information you are looking for. These guides will help you with a specific topic or research subject, and help with databases, referencing and finding and assessing information.
3) Find It!

At Binghamton's libraries, there's a searching tool that will help you find anything. Find It! helps you find books, e-books, articles, reviews, government documents, and more by simultaneously searching the library catalog, the database, and all the libraries' collections.
4) Ask a Librarian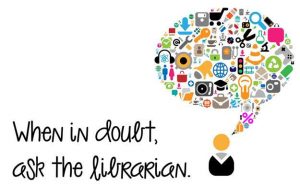 To make the process of learning and using the libraries' page interface easier, the page has the option to Ask a Librarian to help you with any surging question about your research or the use of all the libraries services and resources. You can go to the Research Help Desk, Text a librarian, Call a librarian, or even Email a Librarian, making it almost impossible to miss reaching the help if you need it.
5) Library Tutorials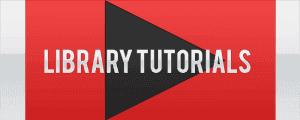 As a research university which main goal is to help students develop their skills at research, its libraries have made a special series of tutorials to help ease the process for students and solve doubts. The Research Skills tutorials are a set of 6 modules that provide a foundation of information literacy and critical thinking skills. Topics range from getting started with research, to evaluating and critiquing information sources, to citations. There are also other kinds of tutorials, like the Get It! tutorial that will show you how to use the Get It! button to obtain articles, and also the tutorials of How to Find a Database, Finding Primary Sources, Research Strategies, and more.
6) How to Do Library Research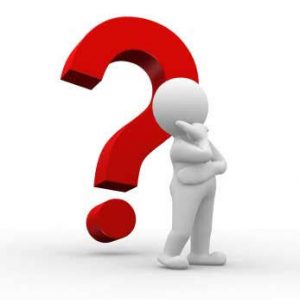 In the Binghamton's Libraries, you can also ask for help to do your research. Their highly prepared staff is ready to help you with picking and selecting the topic and title of your research, help you understand the process of making an investigation and the steps, give you tips and tricks to make the process easier, they will help you divide the type of information you are using, and they will explain all the publication cycle and help you publish your research.
7) Digital Scholarship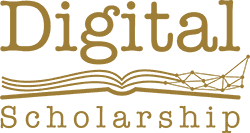 The Libraries' Digital Scholarship Services creates a community of practice for research and creative activities in the digital realm on campus. Their main goal is to educate and support faculty and students by offering expertise, access to technology and a network of practitioners. Digital Scholarship Services include In-class or private consultation, Open Educational Resources (OER) creation, support, and promotion, Open repository and digital preservation services, Data structuring and visualization, Copyright expertise, and more.
8) Technology Lending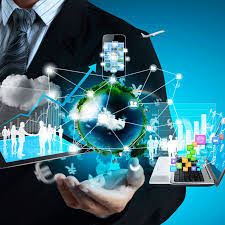 At Binghamton's Libraries, the use of technology for study and research has grown in the latest years to be an activity done on a daily basis. Inside the libraries, you can borrow Laptops, Phone Chargers, Headphones with microphone, Projectors, Calculators, Presentation remotes, and Power strips.
9) Printing and Scanning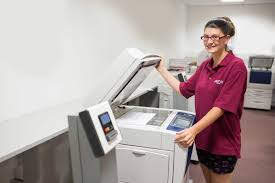 To make work easier for students, the libraries offer free services of scanning in all of them. Also, there are services of printing but this one is charged. Every registered student will receive a semester quota of $43.50 for printing services, and if it's unused it remains available until the end of the semester.
10) Video Recording Studio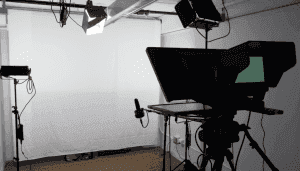 The Video Recording Studio of the Binghamton's Libraries provides students, faculty and staff with space and equipment to create videos for purposes including class projects, course introductions, presentation practice, interview practice and more. The equipment available in the studio includes Computer with Panopto software, Stationary pan-tilt-zoom camera, 2 backdrops (white and green), Whiteboard, Presentation remote, Overhead shotgun microphone, Video monitor/teleprompter, DVD/VHS combo deck for digitizing media, and Studio lighting.
Libraries at Binghamton University
1) Bartle Library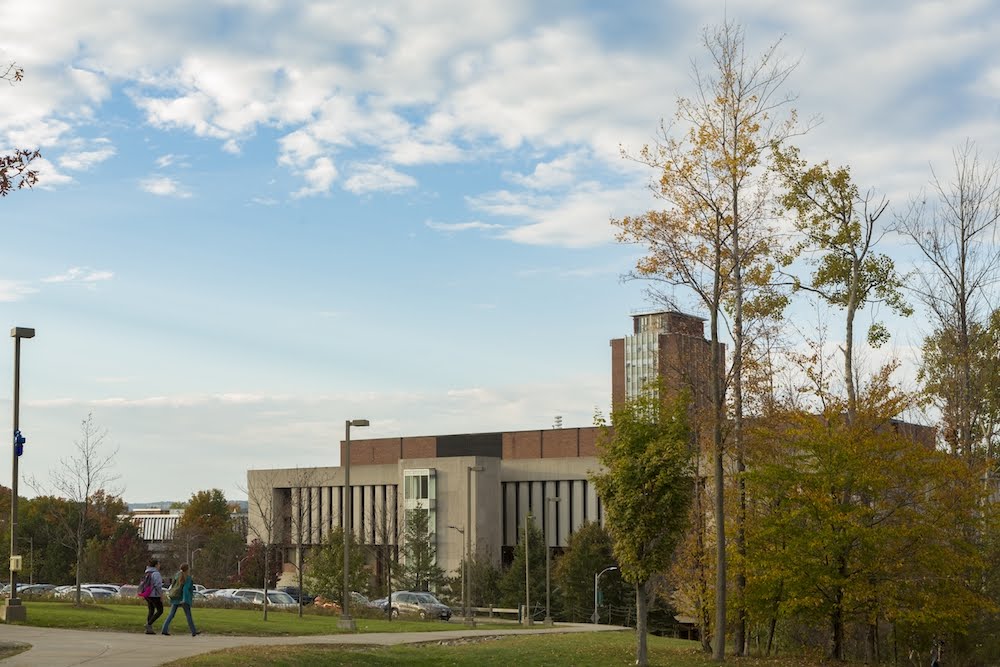 The Glenn G. Bartle Library, named after the Binghamton's first president, contains collections about humanities, social sciences, government documents and collections in mathematical and computer sciences. Also, it houses the Fine Arts Collection and the Special Collections
2) Science Library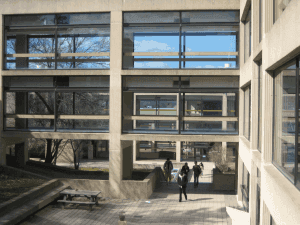 The Science Library at Binghamton houses research materials in the fields of Astronomy, Biology, Chemistry, Engineering/Technology, Environmental Sciences, Geology, Nursing, Psychology, and Physics. Its collections include books, journals, newspapers, maps, reference materials, and oversized materials.
3) UDC Library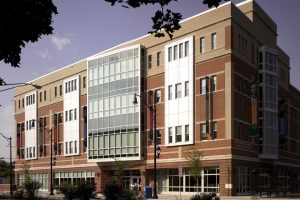 The University Downtown Center Library-Information Commons is located on the main floor of the University Downtown Center (UDC). It maintains a collection of books, reference materials, regional government documents, and current periodicals in the disciplines of community and public affairs, human development, public administration, social work, and student affairs. The UDC Information Commons offers study lounges and computer pods, collections, inter-library loan, printers and copy machines
4) Libraries' Annex

The Libraries' Conklin, N.Y. storage facility known as "The Annex" was established in 1999 to house important, lesser-used materials in the Libraries' collections. The items include journals and infrequently used monographs and monographic sets, books, articles, and more. The Annex is monitored by Reader Services staff who process requests and page material to branch locations via the Libraries' courier service.
---
Suggested Articles in Binghamton University