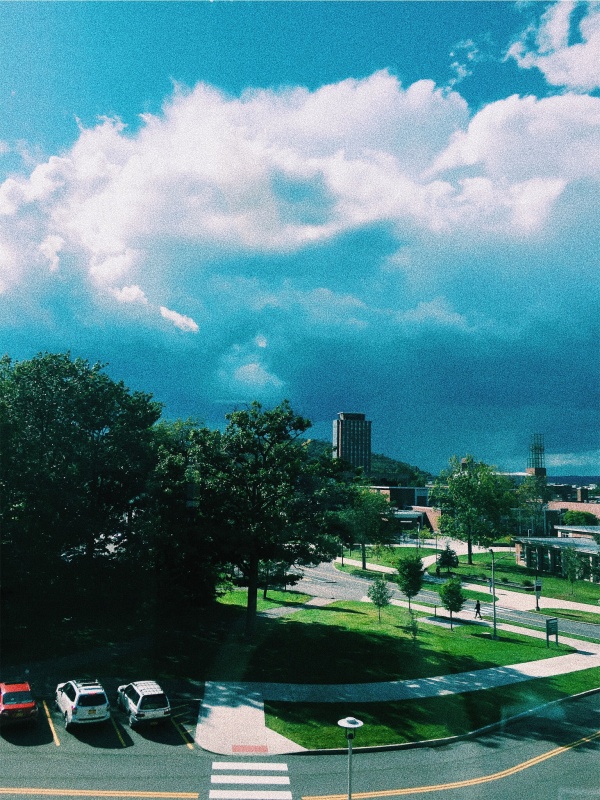 Binghamton University truly succeeds in offering a fulfilling college experience in and out of the classroom. There are many things students are looking for when choosing a college to attend, and Binghamton fills the criteria for every desire. Offering superb academics along with a fantastic college lifestyle, there's plenty of look forward to if you're about to attend this university. Giving students an experience that will make their college years the best they can be, here are just a few reasons to choose Binghamton University.
1. Affordable
There's no doubt about it that Binghamton gives you your money's worth, whether you're from New York or not. Cited by multiple websites as one of the best value schools (check just a few of the accolades here!), Binghamton University is notable in that it offers its students an education comparable to that of ivy league universities at less than half the price. For this reason, a degree from this university is impressive to employers so much so that finding a job after your time here is nothing to worry about.
2. Variation of Classes
Binghamton's list of courses available to students thrive in their unique, unconventional nature. If you merely wish to stick to subjects you are familiar with, your request is still granted, but if you really want to delve into a fresh, new topic you never would have covered in a classroom setting before, you are definitely in luck. In addition to broad classes that cover a variety of topics under the same subject, such as General Psychology and Intro to American Politics, classes ranging from English Horsemanship to 13 Reasons Why in Fiction to Exploring Queer Lives are offered to ensure students that there truly is something for every individual to enjoy.
3. Excellent Living Conditions
The residential life Binghamton University provides its students is something to admire. Among the several living communities that make up the campus, suites, flats, doubles, singles, and triples are all offered so that students are able to choose whichever alternative suits them the most. Furthermore, all these rooms are generous in size and in the case of suites and flats, bathrooms get cleaned each week. On top of all of this, laundry is free! It doesn't get much better than this.
4. Not Your Typical College Food
When you find yourself at one of Binghamton's dining halls, sometimes you'd be surprised that what you're seeing and eating is food served at a public university. Vegans and vegetarians are given a plethora of options in the dining halls (including a vegan station in the College in the Woods dining hall), and if you only eat kosher or halal, one of the dining halls (Chenango Champlain Collegiate Center or as everyone calls it, C4) offers a station for each of these options.

5. So Much to See and Do
In addition to the rigorous academic experience students will be able to undergo, there is also plenty of fun to have outside the classroom. Binghamton is known for being one of the most lively college towns in the country, and for good reason as the nightlife is spectacular. There's always something to do on a trip downtown, and if you are not much of a party person, there are still plenty of great places to eat at such as Lost Dog Café and Whole in the Wall, and AMC theater is a short drive away from campus. If even then, none of these interest you, there is still the beautiful nature preserve to explore on campus. No matter what your interests are, there is surely plenty to enjoy during your stay at Binghamton University.
It is only reasonable to recognize Binghamton University as one of the country's greatest colleges. When you recount on your college years in the future, you would want the memories you hold to be as rich and fond as those of a typical BU alumni. If you can get past the winter weather, this university might just be everything you could hope for. Whether you're dedicating time to studying a subject you're truly passionate about or taking a trip downtown, there's a lot to love about Binghamton University.
---
---
Related Articles