Back to Binghamton University Blogs
5 Reasons to Join Binghamton University's Rowing Team
Looking to become a better athlete? Want a new group of friends? Feel like you have too much free time before your 8ams? Binghamton Rowing is for you! The
Binghamton University
Rowing Team is a student-run club athletic team that competes in nationally recognized regattas. The team boasts a winning record and an amazing group of athletes that take dedication, determination, and fun to the next level. Here are some reasons to join them:
1. You'll get in GREAT shape.
Rowing is an excellent cardiovascular exercise that engages various muscle groups. Not only will your endurance improve, but you will also develop toned arms, back, and legs, and a strong core. The rowing team cross trains, doing a combination of running and outdoor rowing during the warmer months, and cross-training with ergometers, calisthenics, and other exercises during winter training. The rowing team practices six days a week, so you'll be doing plenty of exercise.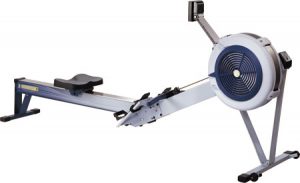 2. You get automatic bragging rights.
The Division I teams on campus may get all the fame, but the rowing team gets all the respect. Why? Well, the rowing team starts practice at 5am Monday through Friday, and 9am on Saturdays. The early three hour practices are mind-boggling to other athletes and students that couldn't fathom that kind of commitment. Never again will someone say to you "Ugh, my 8:30 is so early, I just want to go back to sleep."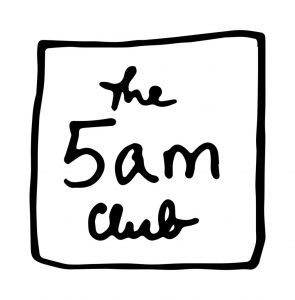 3. You get to see some pretty great sunrises.
It may not sound like much, but nothing beats rowing in the Susquehanna on a clear, warm morning when the sun peaks out from behind the treeline . Early mornings on the water are incredibly serene. When practice starts you'll be able to see the stars, but by the end, the sun will be up and you'll be ready to begin your day. Binghamton is notoriously foggy, but the clouds make for great curtains to frame the sunrise. You will always have a great start to your morning.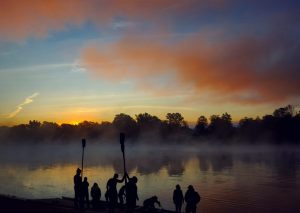 4. You will win.
The Binghamton Rowing Team has an impressive track record for a relatively young club team. BU Crew squads have placed first at numerous regattas, including the Busfield Memorial Regatta, the Metropolitan Regatta, the New York State Collegiate Regatta, and more. Binghamton Boats have been spotted in the Charles River for HOCR several years in a row!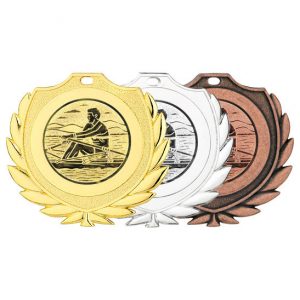 5. You'll make an amazing new group of friends.
Waking up at 4:30am is much more fun when you get to do it with friends. You will meet people from across all of the schools within the university - people with diverse interests and backgrounds and personalities - that you'll be spending three hours a day with. You will workout with them, eat breakfast with them, hang out with them on the weekends. You will develop a special bond that only
Binghamton
rowers have. And you will love it.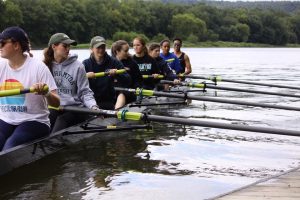 If any one of these reasons appeals to you, rowing for
Binghamton
is worth a try. The team is looking for dedicated, competitive individuals to become novice members. There is no experience required; in fact most of the team's rowers had never rowed before Binghamton, yet they leave as champions in nationally recognized regattas. If you're looking to make the same transformation, keep an eye out for information on GIMs for recruitment for the Spring 2018 Semester!
---
Suggested Articles in Binghamton University