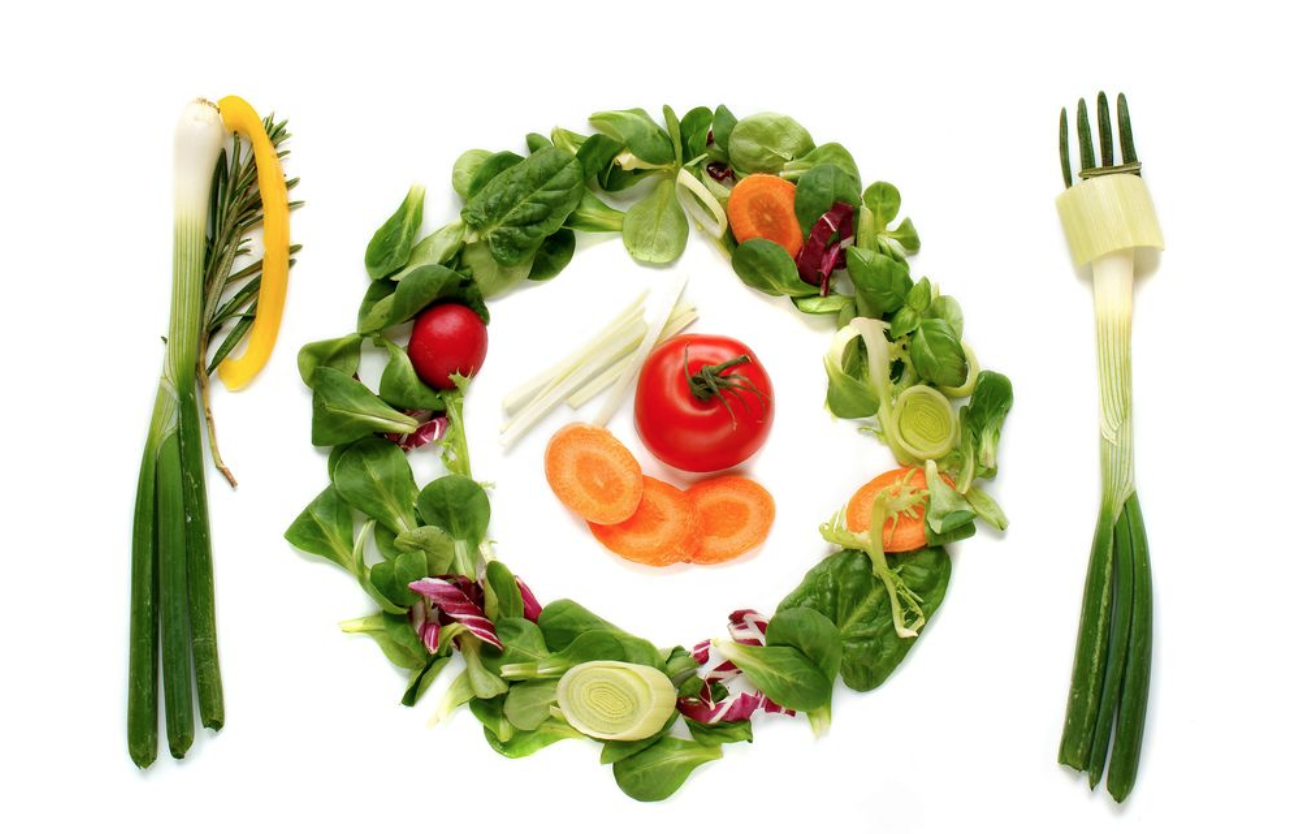 Even the most practiced vegetarian can have difficulty finding good meal choices that are not homemade. It's reasonable to prepare your own, diet-conducive meals when you live at home, but the buffet style dining halls and on-the-go eating that you have while living on campus can make vegetarian (and vegan) meals a challenge at times. Knowing your options and having a few go-to's and tricks up your sleeve can help you to remain healthy and adherent to your diet.
1. The Marketplace
The Marketplace is "fine dining" as far as Binghamton is concerned, but it can be a real buzz-kill if you're a vegetarian and your friends are all ordering Chick-n-Bap. Some personal favorite vegetarian-friendly options in the Marketplace include:  (1) Tofu over fried rice with ginger sauce and Asian vegetables (Mein Bowl); (2) Florentine Flatbread with home fries (Cakes & Eggs); (3)Romaine, broccoli, carrots, tofu, edamame, chickpeas, and sesame dressing (Garden Toss).

2. The Dining Halls
No one is a complete fan of dining hall food, and everyone at Binghamton has their own favorite dining hall. Some important things to know about eating vegetarian in the dining hall are as follows: (1) the menu for dinner and lunch is posted daily on the Bmobi app, which you can download for iPhone or Android devices; (2) there is a specific menu icon that designates foods as vegetarian on both the digital and physical dining hall menus; (3) C4 is known to be the dining hall most sensitive to dietary concerns, but Appalachian dining hall has a wider array of customizable meal options (pasta and burrito bar, Mediterranean salad bar).

3. The Chenango Room
If you're looking for the step above the dining hall, or just a seated dining experience, The Chenango Room is a fantastic, vegetarian-friendly option. They have great soups and salads, sandwiches, and a veggie burger and grilled vegetable wrap. Additionally, they have a daily vegetarian entree you can inquire about to your server, which never disappoints. Personal favorites include the Grilled Vegetable Wrap and the Vegetable Tortellini (vegetarian entree on occasion).
4. Other Tips
When the dining halls are serving Asian cuisine (lo mein, fried rice, etc.,) keep an eye out for the Vegetable Tofu Stir Fry!
If you're looking to get your protein in for the day but aren't looking for a meal, most of the dining halls carry at least one flavor of the Core Power protein shake, which can have either 22 or 42 grams of protein per bottle!
CIW's omelette station is  worth the hype – a great way to customize your  breakfast experience!
Boar's Head wraps and sandwiches are also great ways to customize your meal, and you can order from the sandwich station in both the marketplace and in your dining hall! (Personal favorite: a whole grain ciabatta with melted mozzarella cheese, lettuce, tomatoes, roasted red peppers, onions, and pesto.)
Starbucks also offers quick vegetarian snacks (Personal favorite: Spinach, feta, and cage free egg white wrap.)
There is even vegetarian sushi! It consists of carrots, cucumbers, and avocado in the standard white rice and seaweed roll with sesame seeds. Look for the "Veggie roll" label!
Hopefully you are now equipped to pursue a vegetarian diet/lifestyle at Binghamton University. In the event that you have questions or concerns about your dining experience at the University, Binghamton has staffed dietitians with scheduled availability for meetings with students. They can occasionally be found tabling in the marketplace, or by contact through the Binghamton dietitian website. In any case, Binghamton offers a wide array of food options, and now that you know what's out there, you're on your way to a successful vegetarian experience!
---
---
Related Articles