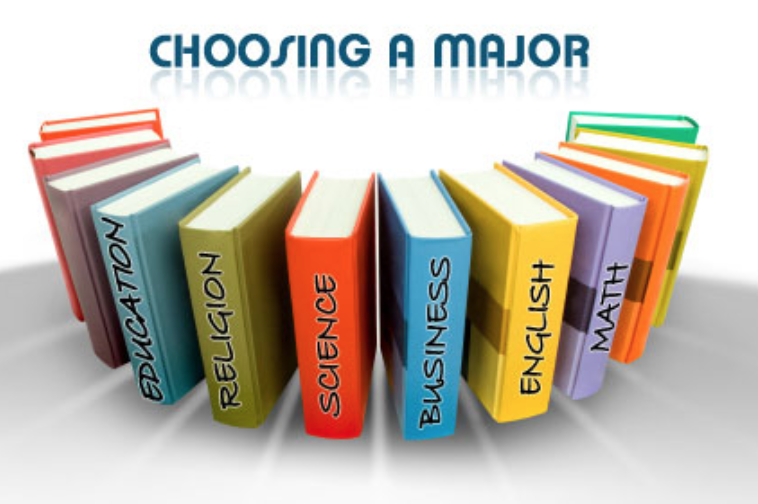 When coming in to college, the thought of choosing a major can be frightening. Don't forget that freshman year gives you time to explore the possibilities, and you aren't required to declare a major until junior year and you can even change it after then! Don't let the pressure of others around you get inside your head, you have time and resources to help you.
1. What interests you?
Ideally, you will have a job that provides you with the income you need to live, but will also bring you joy. It has been said again and again that the best jobs are the ones in which you are happy to be showing up everyday. Take the time to consider how you can turn your hobbies and/or interests into a career, and see what majors apply.
2. What are the possible career options?
Some majors tend to have more job opportunities than others. While it would be ideal to have a job in which you're excited to go to work everyday, sometimes it is not possible for the lifestyle that you may desire, as income plays a role. Consider what the options are, and see if they interest you.
3. Can you reach your full potential in this major?
Consider what you are good at it, and even what others think you're good at. Are you a good listener? Has research always been your strong suit? Consider whether careers in this major will challenge you and keep your interest.
4. Keep in mind that you can change your major. 
Not everyone stays with the major they started with. Many people have changed their minds and started all over. Deciding on a certain major is not the end-all-be-all.
5. There are so many resources on campus.
If you are truly stumped and feel lost, there's always someone to help you. There are all different types of advising, where you can talk to other students or professors. You can also use Binghamton's website to get information. The website is full of so much information about each major.
6. Even if you decide against a certain major even though you've taken classes in it, you will have gained knowledge and skills. 
As someone who spent three years in an "advertising and graphic design class" in high school, it is pretty much guaranteed that you can get something positive out of most classes. Each professor brings something new to the table, whether that be a new way of teaching or a new skill set such as new programs or a new way of problem solving that will help you regardless of whether or not you follow through with the major.
Take a deep breath. While some majors may be more competitive than others, you will succeed as long as you try your best. Best of luck!
---
---
Related Articles