Back to Bishop's University Blogs
10 of the Coolest Clubs at Bishop's University
If you are looking for a way to get involved at your university, joining a club is a great option.  Clubs are a good way for students to meet peers who share similar interests.  
Bishop's University
has over 50 student organizations to choose from.  See below for a list of 10 interesting clubs at Bishop's University:
1.  AgroBishops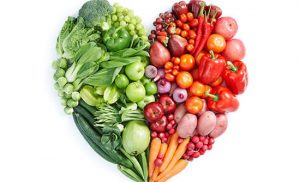 This club is perfect for the student interested in helping the environment.  AgroBishops are focused on finding sustainable food initiatives on campus.  Club members learn how to garden and farm and have the ultimate goal of making Bishop's an agro-friendly community.
2.  Happy Hour Club
[caption id="attachment_102548" align="aligncenter" width="325"]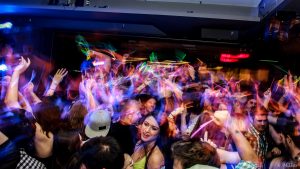 The Gait
https://www.busrc.com/the-gait/[/caption] The Happy Hour Club is perfect for students looking to meet new friends.  This club is dedicated to planing events during happy hour at The Gait, which is the university bar.
3.  Psychology Club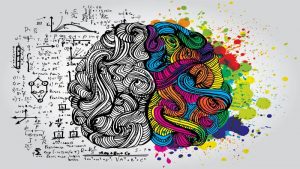 With over 100 members, the psychology club is a popular club on campus.  This club is for students who are interested in the field of psychology.  The club encourages further thinking about the science of psychology.
4.  Rock Climbing Club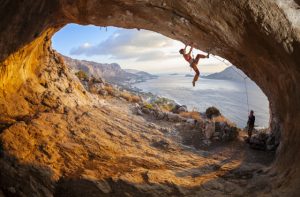 This club is designed for the active student who enjoys rock climbing.  Students who join this club will learn about the basics of climbing.  The club is open to climbers of all levels.  Rock climbing gear is provided at no fee.  With 146 members, this club is a popular option on campus.
5.  Photography Club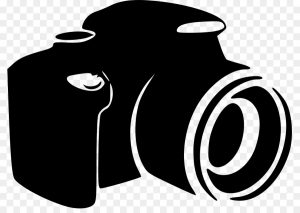 This club is designed for students who are interested in learning more about photography.  The club helps students to work on their photography skills.  With 71 members, this club is well liked by Bishop's students.
6.  BU Bowling Club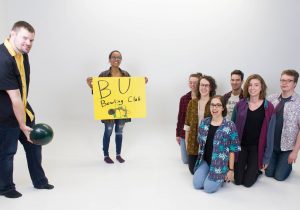 The bowling club typically meets once a month on Fridays.  The group goes to Salon de Quilles de Shermont to bowl.  Club members meet for unlimited bowling.  The club is open to all levels of bowlers.
7.  BU International Students Association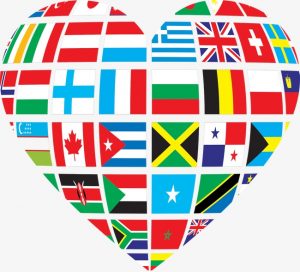 This is the largest club on campus.  The club aims to educate international students about Canadian culture.  Through trips and on-campus events, students learn all about Canada.  Canadian students who wish to learn about new cultures are also welcome in the club.
8.  Big Buddies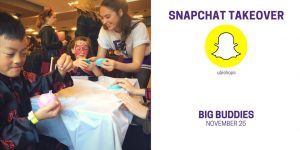 Big Buddies connects club members with local elementary school students.  The club plans eight events where buddies participate in fun activities together.  This club is perfect for students wishing to volunteer with children!
9.  Bishop's Bees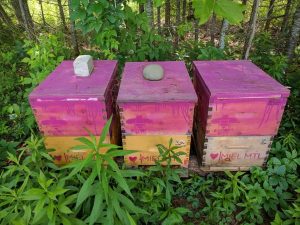 This unique club is for students interested in bees and beekeeping.  Club members make and sell honey from their bees.  They also participate in projects such as making lip balm and candles.
10. Badminton Club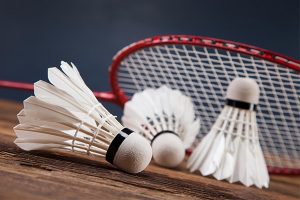 With 93 members, badminton club is a popular student organization on campus.  The club allows students the chance to have people to play against in the gym.  The focus is on enjoying badminton and improving skills.
Top 5 Events During the School Year at Bishop's University
1.  Annual Homecoming Events
[caption id="attachment_102246" align="aligncenter" width="325"]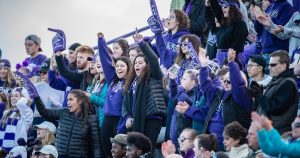 Homecoming is an all-weekend event at Bishop's.  Homecoming events include sporting events, reunion dinners, live music, campus tours, a tailgate party, and a Sunday brunch.  Homecoming is a fun weekend for both current students and alumni.
2.  Music at St.-Mark's Chapel: Festival of Lessons and Carols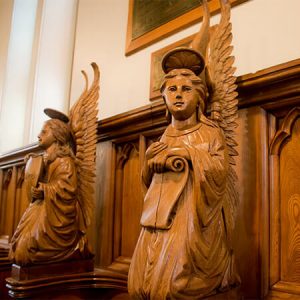 This is an annual event at St. Mark's Chapel.  Student can attend the candlelight service where offerings will be collected for local charities.  This year, the event will be on December 8th and 9th.
3.  Quebec Past & Present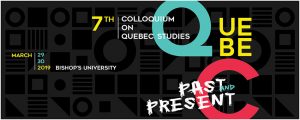 This will be the 7th time this event is held.  The event is an international and multidisciplinary conference.  The event is on March 29th and 30th in 2019 and is free to all.
4.  BU Arts Festival 2019 (3rd Edition)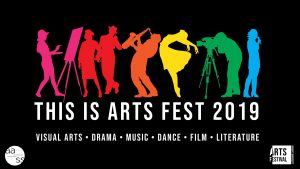 This is a week-long event that is designed to showcase art and artists across campus.  The art show will run from January 22nd through January 26th in 2019.  A variety of art forms will be available to see including visual arts, drama, music, dance, film, and literature.
5.  Cuddles Cafe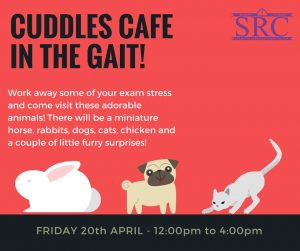 This event occurred last year on April 20th during final exams.  Bishop's brought multiple animals to campus to help ease stress from finals.  Animals included a miniature horse, rabbits, dogs, cats, and a chicken.
---
Suggested Articles in Bishop's University