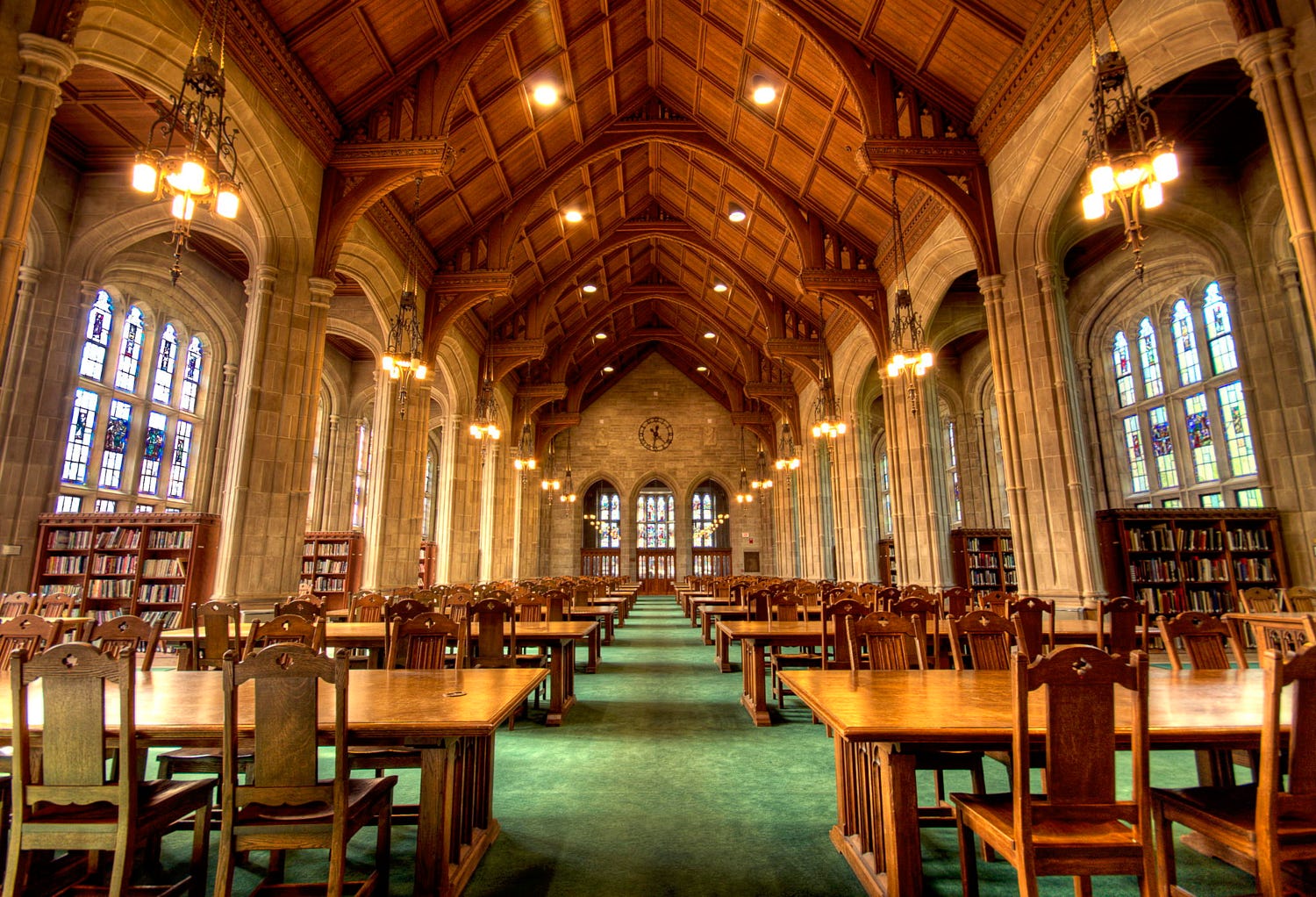 1. It has an ugly campus
Boston College is located in Chestnut Hill, MA, just outside of Boston. It's consistently been ranked as one of the most beautiful college campuses in the nation for its Gothic Revival architecture. Take one look at Gasson Hall – the third most instagrammed college building in the country – and you'll see why this college is renowned for its architectural beauty. (Sources: www.bestcollegereviews.org/features/most-beautiful-college-campuses/ , www.admitsee.com/blog/10-fun-facts-about-boston-college)
2. Having a connection with your professor bores you
BC has a student:faculty ratio of 12:1, and 93% of their classes have less than 50 students, meaning that you'll never find yourself unable to ask questions. Although we do have several big lecture classes, professors and students alike are notoriously approachable. (Source: colleges.usnews.rankingsandreviews.com/best-colleges/boston-college-2128 )
3. The dining halls are always closed
Unlike other schools, BC's dining halls don't have limited "block schedules" on when you can eat. In fact, the only time Mac closes is from 4-4:30, meaning you can swing by and grab a bite to eat whenever you want. (Source: www.bc.edu/offices/dining/locations/mcelroy.html )
4. Mozzarella sticks are disgusting
"Late night," BC's nighttime meal destination, offers the best chicken fingers, fries, mozzarella sticks, and onion rings that are perfect for a (totally sober) weekend evening.
5. Transportation sucks
Not like we're a short walk away from two T stops that lead into a major city. And of course we don't have a series of bus networks that have stops all over campus, food and shopping destinations, and nearby neighborhoods. (Source: www.bc.edu/offices/transportation.html)
6. It's ranked incredibly low and not prestigious at all
Because who would want the prestige that comes with attending a school ranked as the #21 private school in the country (#17 in the Northeast?) (Source: www.forbes.com/colleges/boston-college/)
7. There's nothing to do
With campus events featuring musical guests like Misterwives and Marshmello, speakers like former AG Eric Holder, and quick access to a city full of attractions, it's easy to see how you could get bored here. We don't blame you. (Source: events.bc.edu/event/clough_colloquium_a_conversation_with_eric_holder_former_us_attorney_general_2009-2015#.WIeYcPkrLIU)
8. Students dress like slobs
Students keep up appearances at Boston College, forgoing the pajama pants look for pastel shorts and Sperrys.
9. The alumni aren't distinguished at all
Oh, did I mention that former Secretary of State John Kerry, famous comedian and director Amy Poehler, and former Democratic Speaker of the House Tip O'Neill all graduated from BC? No? Okay, carry on.
10. Eagles are a terrible bird
Frankly, if you're capable of hating our lovable avian mascot Baldwin, then we don't even want you here in the first place.
11. They have an awful hockey team
BC Eagles' men's hockey is D1, and has won five national championships, the most recent being in 2012. We've also sent multiple players to USA Hockey's National Junior Team for the 2017 WJC. So yeah, we suck. (Sources: www.ncaa.com/schools/boston-college/icehockey-men , teamusa.usahockey.com/page/show/2886684?referrer_id=# )
---
---
Related Articles