Back to Bowling Green State University Blogs
7 Tips To Ace Your Finals at Bowling Green State University
Finals are scary, hard, and stressful but Bowling Green State University tries its hardest to help you out in every way that they can. There's so many resources you can take advantage of to make sure your winter or summer break starts off right with good grades on your finals.
1. Go to the learning commons.
The learning commons is a FREE tutoring resources available to students at BGSU. You can find tutors for any subject at the learning commons that are willing and able to help answer your questions before the final exam. They have drop in hours or you can schedule an appointment, you may even be able to get help online! It's truly a great resource that can help you pass your finals with flying colors.
2. Take advantage of the longer library hours.
If you need a quiet place to study, head over to the library. The week before finals the library is open monday-friday 24 hours a day! Being in a place where you're forced to sit and study without any distractions is probably the best idea to ensure you're actually learning what you're studying. There are quite a few silent floors in the library that you can study on to limit the distractions of Netflix and your friends that you may have in your room.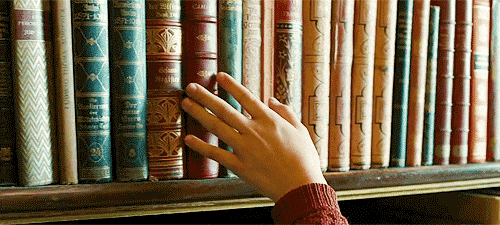 3. Go to SI sessions.
Some classes have SIs, or supplemental instructors. They are students that attend all of the class sessions for your course and have already taken the course before and received a good grade in the course. Your SI leaders hold various sessions weekly to help you understand lecture and answer any questions you may have. They won't be available during finals week because they are students too, but they will be holding sessions the week before finals to try to help you know what is going to be on the final and how you can succeed on it.
4. Go to office hours.
Attending office hours is very important if you have a question before the final. Your professor made the final, don't you think it may useful for you to go see them before you take it? Who knows, they may even give you a few hints about some questions that will be on the final. Just go to office hours, many professors will have extended office hours the week before finals.
5. De-stress.
Okay, finals week will probably be one of the most stressful weeks you have ever had and it's important to think about your well-being between all of the studying you're doing. Take study breaks, go play with kittens, go eat some comfort food, or go hit the rec center if that helps you to relieve stress. Bowling Green State University holds many de-stress events whether it be in residence halls, in the union, or in the library, you just have to find them. Sometimes they will bring cute animals to campus or have free massages.
6. Keep yourself healthy.
Eat healthy, wash your hands, get plenty of sleep, and stay hydrated during finals week. This is probably the WORST week to get sick because you're already stressed out enough without having to worry about being sick too. The most important thing is getting enough sleep, you should be wide awake for all of your finals with a clear head so don't stay up too late!
7. DON'T CRAM
You should start studying for finals weeks prior to finals week, or at least the week before. The last thing you want to do is pull an all-nighter because you "forgot" to study for a final you've known about for months. Not only will you probably not learn anything if you cram, but you'll also be exhausted for your final if you stay up all night the night before studying for it. The majority of your studying should be done the week before finals week so that you can go into the exam well-rested with a clear head. You should only have to look over a few things the night before an exam, you shouldn't have to try to learn 10 chapters from your textbook.
Finals week is daunting and at this point in the semester you're ready for break and spending time with friends and/or family. It's only a week and you can get through it! Just focus, keep calm, and don't stress too much. Get your studying done early and take advantage of all your resources. Then, enjoy break!
---
Suggested Articles in Bowling Green State University