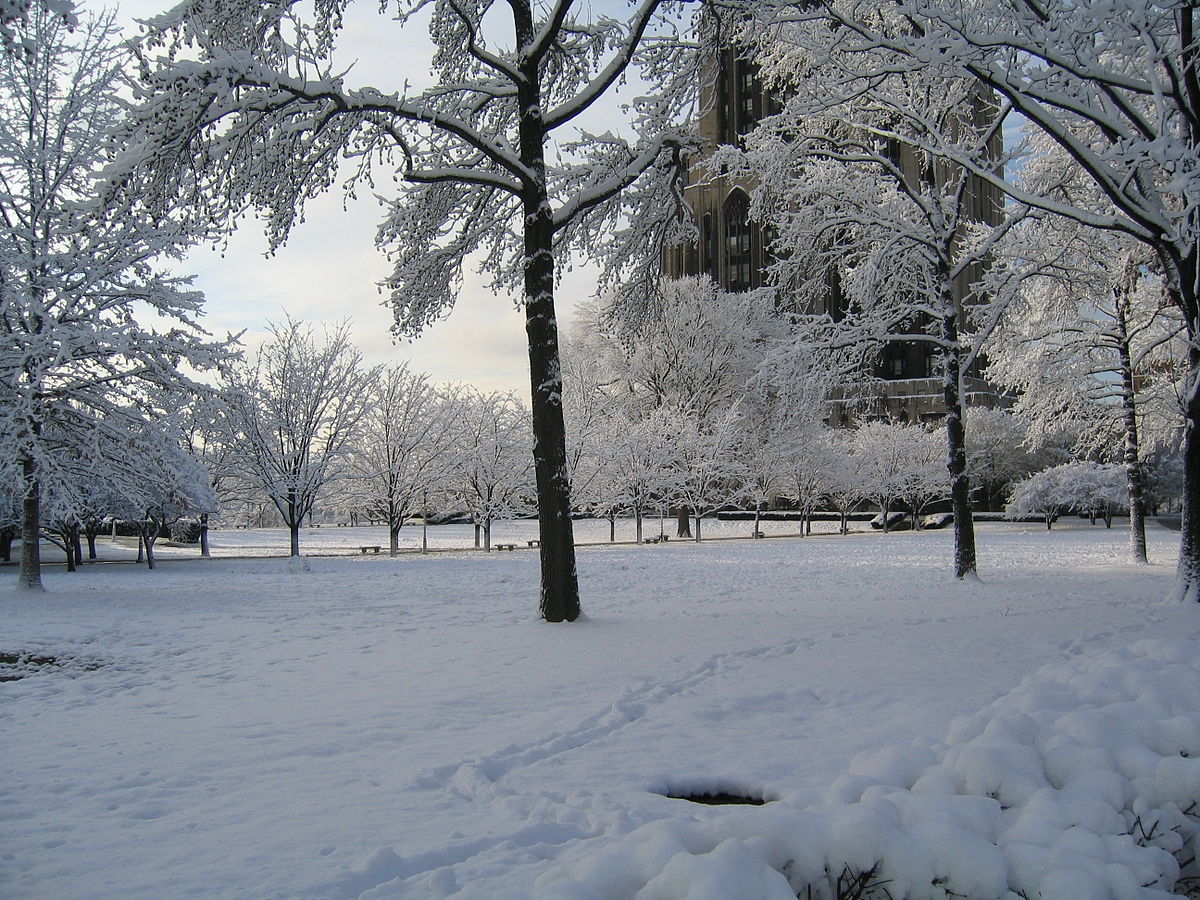 The winters in Waltham are always brutal. Consistent temperatures in the negatives are difficult and sometimes painful to deal with, especially when you need to go to your classes. That being said, there are many strategies to help you bear the elements and survive the winters at Brandeis University.
1. Budget your meal points

Before you start spending all of your points at the C-store, first figure out how many points a week you should be using with your current meal plan. For example, with the 12 meal plan, you have 850 points a semester which would mean that you should use approximately 50 points per week to stay on budget. If you do this, you'll have points left to use at the on-campus cafe Einstein Bros. Bagels to buy hot drinks like coffee or hot chocolate. These hot drinks really make a difference between staying warm or becoming cold!
2. Find shortcuts to your classes through other buildings

At the start of the semester when it is still warm outside, explore campus and figure out where your classes are in relation to each other. Finding these shortcuts will help you stay inside for longer and therefore stay warmer for longer. For example, if you have a class in the music center and you are walking from the Usdan Student Center, go through the Shapiro Student Center. You'll be going past the Einstein cafe so why don't you buy a hot chocolate during your detour!
3. Attend home games

When you sign up for the Brandeis Judges app and attend home sports games, you can rack up points to get free Brandeis Judges themed merchandise. During the winter they have items such as gloves that work with a smartphone or a warm Brandeis Judges hat!
4. Take classes that you are interested in

By taking classes that you truly find interesting, you can motivate yourself to get through the cold. If you sign up for a class and realize that it is not for you, use the extended shopping period to drop and add classes to stay on top of your credit requirements. Nothing is worse than walking through the freezing cold to a class that you enjoy.
The cold can be a huge issue for incoming freshmen, especially for those who came from very hot places. Hopefully, these tips will help you brave the blistering cold here at Brandeis. Don't forget to use chapstick!
---
---
Related Articles