1. Mary Gene Saudelli
Rating: 5.0 Department: Education
Courses Taught by Professor Saudelli:
EDUC3F32 – 
Learn More
Student Reviews of Professor Saudelli:
"Absolutely fantastic, caring, responsive and genuine. Always available and provided constructive and valuable feedback. I actually consulted her post course for advice and her professionalism and integrity was consistent with what I experienced during the course." "Wow, I cannot say enough. Talk about responsive. Best prof I have ever had." "Mary responds quickly to questions. The answers are helpful."
2. Lorenzo Cherubini
Rating: 5.0 Department: Education
Courses Taught by Professor Cherubini
EDUC8P50 – 
Learn More
Student Reviews of Professor Cherubini
"Dr. Cherubini is phenomenal. He really makes you think about practical scenarios that go on in the education system today. Course load is fair, and his lecture style is amazing. His grading is fair, but he does expect a lot out of you, which helped me work hard to succeed in his course." "Incredible human being overall. Very helpful and truly challenged my thinking abilities. Truly, he is one of the best profs at Brock and really knows how to teach. I wish he could teach every class I'm taking! His extensive knowledge is matched only by his ability to teach!" "Lorenzo is by far the best prof at Brock! He challenges my thinking abilities and is very smart himself. He is also rather helpful and humble. This professor is the best and I strongly recommend his class"
3. Michael Busseri
Rating: 5.0 Department: Psychology
Courses Taught by Professor Busseri
PSYC4P30 – 
Learn More
Student Reviews of Professor Busseri
"This was the best course I ever took! The instructor is passionate about this subject, and it really came through in his lectures. Highly recommended!" "The first professor in a LONG time that has been able to hold my attention the entire class! By far the funniest but most passionate and intelligent prof I've had yet! Uses great examples, lectures are funny but informative, class discussion is encouraged! Nothing bad to say!" "Very funny, makes lecture go by quick for otherwise dry material."
4) Mark Lukewich
Rating: 5.0 Department: Biology
Courses Taught by Professor Lukewich
BIOL4P85 – 
Learn More
Student Reviews of Professor Lukewich
"I've been a student in the biology department at Brock for 4 years. No professor is as professional, helpful, approachable, articulate, and down to earth as Mark. He is knowledgeable and responds to all emails promptly and with concern. If there was a such thing as a perfect 21st century professor, Dr. Lukewich would be that professor." "Mark is by far the best prof out there. Not doubt all the girls in the class have a crush on him. Other than his Greek God like appearance, he is extremely helpful and understanding. He really does care about his students and he take his job really seriously." "One of the best instructors at Brock. Genuinely cares that his students learn."
5) Refik Saskin
Rating: 5.0 Department: Mathematics
Courses Taught by Professor Saskin
MATH2P98 – 
Learn More
Student Reviews of Professor Saskin
"One of the best profs I've had. Will always be there if need extra help." "Unreal prof, always willing to help or clarify. His tests and exams are not meant to trick you and are straight forward just make sure you familiarize yourself with the stats programs and you are golden." "By far the best prof I have ever had. Hilarious and fair assignments, what more can you ask for. Excellent. Keep up the great work."
6) Massine Bouzerar
Rating: 5.0 Department: Economics
Courses Taught by Professor Bouzerar
ECON1P91 – 
Learn More
Student Reviews of Professor Bouzerar
"Completely selfless, he dives into the material that students require the most assistance with and shows them the shrouded simplicity it can be. Massine relates textbook concepts to modern life to allow for a greater connection to occur in the mind of his students. He is absolutely outstanding." "Really encouraging and helpful in every way possible." "He is the best teacher ever!"
7) Stefan Dolgert
Rating: 5.0 Department: Political Science
Courses Taught by Professor Dolgert
POLI1P96 – 
Learn More
Student Reviews of Professor Dolgert
"A very solid professor. He's easy to work with, gives good lectures and relates to course material very elegantly. All of his assignments felt fair and reasonable for expectation, serving as a good learning experience for future courses. All tethered together by great course organization!" "One of my favorite professors at Brock. Great person that cares about the well being of his students. He provides the exam questions beforehand. He holds final exams in lecture halls and not in the gyms which l preferred. Wish l had a seminar with him! Highly recommend!" "Stefan is an educated, passionate and dedicated professor. He connects with students easily, makes the class and material enjoyable, he has an amazing sense of humor and a seriously incredible fashion sense. He is a brilliant professor and anyone would be lucky to take a class with him."
8) Alan Wheeler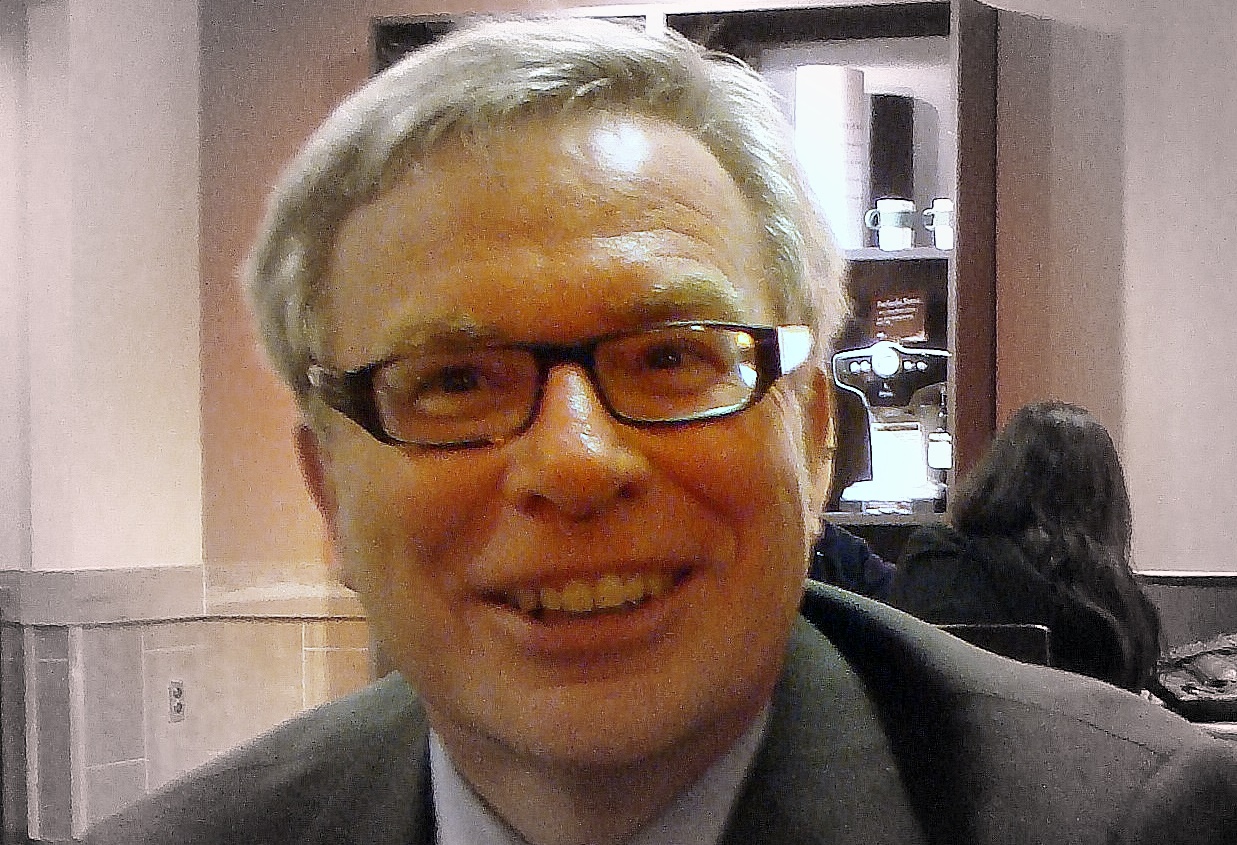 Rating: 5.0 Department: Education
Courses Taught by Professor Wheeler
EDUC500 – 
Learn More
Student Reviews of Professor Wheeler
"Al is great, he is so easy going and works for his students. He takes the intimidation out of research. Great prof." "Nice prof." "Fave prof after 4 years. Interesting, thoughtful, respect-provoking."
9) Alice Schutz
Rating: 5.0 Department: Education
Courses Taught by Professor Schutz
EDUC95 – 
Learn More
Student Reviews of Professor Schutz
"She really cares about her students and is wonderful to work with. Great experience." "Great prof!!! Extremely helpful and cares about her students." "Thanks Alice! She still helps out after you graduate--wants the best for her students!"
10) Lori MacNeil
Rating: 5.0 Department: Biology
Courses Taught by Professor MacNeil
BIOL1F90 – 
Learn More
Student Reviews of Professor MacNeil
"Dr. MacNeil was a lot of fun in lectures. Lots of kitty jokes lol. You will do well if you attend her lecture regularly. Tricky test/midterm/exam questions. Very approachable and helpful." "Professor MacNeil makes lectures interesting. Her tests are incredibly fair as long as you've actually attended the lecture. Make sure to take classes with her as the prof." "Dr. MacNeil is one of the greatest profs I've had! It is clear that she puts a lot of effort into teaching and she is almost always in her office to answer questions. She's also just a lovely and funny person! Keep track of her clicker questions because they can show up on tests."
Notable Research Projects per Faculty at Brock
1. Dust on Mars by Mariek Schmidt
Faculty
: Volcanology The study of rock formations on Mars is a challenging one because of the dust on the red planet. Not only does the dust make it hard to get a real read on the rocks, but it also harms the equipment. Schmidt's research is seeking to understand dust's effect on the rocks so the study of the rocks can be better analyzed.
2) Cell Physiology by Bishoy Seliman, Cassandra Cunningham, and Jeff Stuart
Faculty
:
Biology
Stuart and his team of researchers studied human cells in their laboratories. Specifically, they focused on the effect that oxygen can have on them. In so doing, they can help learn what exactly goes wrong in the cells when diseases strike them.
3) World War I Heroes by Elizabeth Vlossak
Faculty: 
History
Vlossak's research is rooted in the importance of history and how humans remember where they came from. Her work focused on World War I and what the implications of the hundreds of thousands of people who died in the war are. Her work will culminate in a commemoration of those who died during the war in Niagara this November on the one-hundredth anniversary of the conflict.
4) Organic Farming by Liette Vasseur
Faculty
:
Environmental Science
The soils in vineyards are a crucial element in the industry of wine production in Canada. Vasseur is part of an important research team that is examining the environmental implications of these soils. She wants to make sure they are as sustainable as they can possibly be and she is working to improve them to this point.
5) Backpacks and Your Health by Michael Holmes
Faculty: 
Kinesiology
Recently, backpacks have come under fire for the potential damage they can cause long-term to those who do not carry the weight of them properly. However, Holmes' research is in contention with this. He claims that children do not wear backpacks long enough for a damaging effect to take place. Brock University is an exceptional institution for all sorts of subject matters and these research projects just prove that.
---
At
OneClass
, we strive to provide you with great tools to make the most of your college life.
Download your free ebook
to learn about how to make use of office hours with professors, how to email them in the right manner and overall, build an effective relationship to boost your career.