Back to Brown University Blogs
Jobs and Opportunities for Students at Brown University
As a staple of the Ivy League schools, Brown is one of the most academically advanced in the entire country. Because of this, a lot of hard work is demanded of the Brown students. It can be hard to commit to all of this and also try to find a job. But sometimes, students don't have a choice about whether or not they will have a job while on campus. The eight below are some of the best that they can choose even when faced with such a tough decision.
1. Bell Hop
The bell hop position is a versatile one at Brown University. Through this student job, bell hops will never know what sort of service they'll be providing to organizations and events that happen both on campus and off of it. For some, the bell hops could serve as valet attendants that help event visitors get the service they require. For others, they could serve as general bell hops at nearby hotels. At some theater based events, bell hops could even transition into a role akin to that of an usher.
2. Digital Video Specialist
Digital video is an important multimedia resource that is even more crucial with every passing day. Colleges like to take advantage of all of the clout and positive promotion that come from online video footage. For promotional materials or even social media profiles, colleges, Brown especially, love to use digital video to advertise the school and showcase all the positive aspects of schools. They even hire students to help curate these videos in the best possible way. From editing to sound clips to graphic design, many technologically gifted students gravitate towards these jobs.
3. Intramural Referee
Intramural sports are very popular at Brown and are a great way for students to engage physically while also making a lot of friends. But just because these sports are not as high a level as Brown's varsity sports are, does not mean they do not still require structure. Intramural referees provide this to student based teams. They can apply for these jobs in person or even through Brown's student job website resource. Intramural sports rotate throughout the year so officials are always needed.
4. Welcome Desk Attendant
The welcome desk at Brown can set the tone for many different college experiences. First impressions matter and few resources provide them as much as the welcome desk does. Here, students can apply for jobs through the Brown website or in person. This way, they can be attendants just like the ones they experienced when they first came to Brown. It is a prestigious university, though, so students should expect high standards for this job.
5. Zumba Instructor
Brown University puts a strong emphasis on the fitness and physical health of their students. Exercise and workout centers are often frequented by Brown students of all kinds. There are even classes that these students can participate in, including Zumba classes that are taught by their fellow exercise-oriented peers.
6. Lab Dishwasher
Many science students tend to find student jobs in the science departments, including positions based around testing and research. However, there are also smaller jobs that students do not often realize that they could get paid to do. For example, students could secure a job through the Brown website as the people who wash the dishes that come from a lab.
7. Homework Grader
Homework graders are highly coveted by professors who manage classes that get into the hundreds at Brown. Therefore, they post job openings for students who once took classes with them and passed with a very high grade. These students are typically in charge of grading homework that comes with an answer key because this task definitely helps professors save time.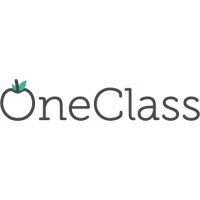 Take notes with OneClass and get paid while you go to class. When you take Notes with OneClass, you not only earn but also get better at studying and focusing during your lectures. Become a Notetaker today.
---
Suggested Articles in Brown University