Back to Brown University Blogs
7 Of The Most Interesting Classes To Take At Brown University
Thinking about what classes to take at Brown the next Spring 2018? Here is a compilation of some super interesting classes from different disciplines.
if you are interested in visual arts, this class focuses on how performance interacts with society. it also examines the works of Nobel-prize-winner Dario Fo, Franca Rame, Commedia dell'Arte, and Teatro di Narrazione. the class  will do comparative work driven by the students' experiences. Get your masks!
This seminar is an introduction to studying girlhood, both in history and theory , and what is the position that girls hold in popular culture. the course will look at intersections of race, class, and gender in the construction of "girlhood" within the U.S. So if you are interested  what it means to "be a girl", take this course! Girl Power!
Neuro nerds! This class if for you! it  explores the neural connection between biology and cognition and will teach you about the functions of various brain systems and their role in  perception, attention, memory, language and higher-level cognition. There is also a lab component if you want some real-time fun!
Have you been thinking about Big Brother ? Are Google and Facebook hacking your privacy? Social media use is on the rise and with it comes many questions on privacy and user protection. This course will  help you think about those questions and of the current controversies in historical context while  exploring possible reforms.
Have you ever wondered how different cultures perceive childhood? This class will look at  theories and research to that examine different age periods and domains of development. Major topics include infant care, parenting, socialization, gender roles, cognition, moral development, affect, adolescence, and education and schooling in formal and informal settings.
Are you into plants and herbs? Want to try the next cold medicine without going to the pharmacy? or maybe become an alchemist? Pharmaceuticals are trying to extract medicine from plants and this class will teach you about it. The final step is the extraction, analyzing and identification of these plant specimens. Get your marmites ready wizards!
No need for labs and fancy pipettes. The lab is your kitchen! Have you ever wondered about culinary chemistry? The class will show you the chemistry of trans fats, baking soda as a leavening agent in baking, chemical basis for ripening of fruit, pectin as a cellular glue, artificial sweeteners, GMOs, and enzymatic and non-enzymatic browning of foods. There will also be in-class demonstrations. Anyone interested in chemistry and cooking, take this class!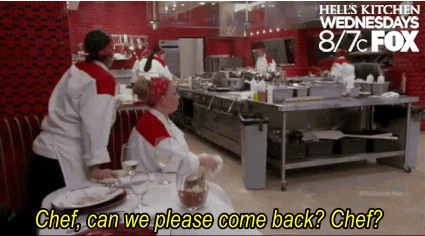 Choosing courses can be a challenging task but remember to take courses you are interested in and ones you actually enjoy! Brunonians have a great selection of awesome classes!
---
Suggested Articles in Brown University