Back to Brown University Blogs
Top 10 Professors at Brown
Brown University
is an Ivy League that gathers genius minds from around the world. At
Brown
, you will find professors who have not only excelled in their field nationally and internationally but who have also won their students' hearts. This list is a compilation of the best professors at Brown, as well as the courses they teach, and some of their students' ratings.
1. Barrett Hazeltine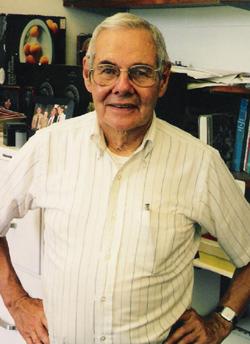 Rating: 4.6
Department: Engineering
Courses taught by Barrett Hazeltine:
ENGN 0090:  Management of Industrial and Nonprofit Organizations- Learn More
Student Reviews of Barrett Hazeltine:
" He is a great guy a real character with some really good experiences."
"Professor Hazeltine is the best professor at brown by far. I have taken 3 classes with him and he truly is inspirational. Genuinely a great person, he really cares about his students and his door is always open. He has been a mentor to me. He originally retired in 1997, and since then has come back to teach at Brown 21 yrs in a row. He is the best."
" Living Legend"
2.  Matthew Zimmt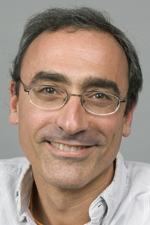 Rating: 4.6/5
Department: Chemistry
Courses taught by Matthew Zimmt :
CHEM 1660: Instrumental Analysis with Environmental Applications- 
- Learn More
Student Reviews of Matthew Zimmt :
" My, oh my! One of (if not the best) chem professors I've had in my undergraduate experience at Brown. Makes you work hard, but the class was really rewarding and his notes were phenomenal!"
" Great, clear, thorough chemistry lecturer, but expects a lot, can sometimes move quickly"
" Jazziest chem teacher ever!"
3. Gregory Elliott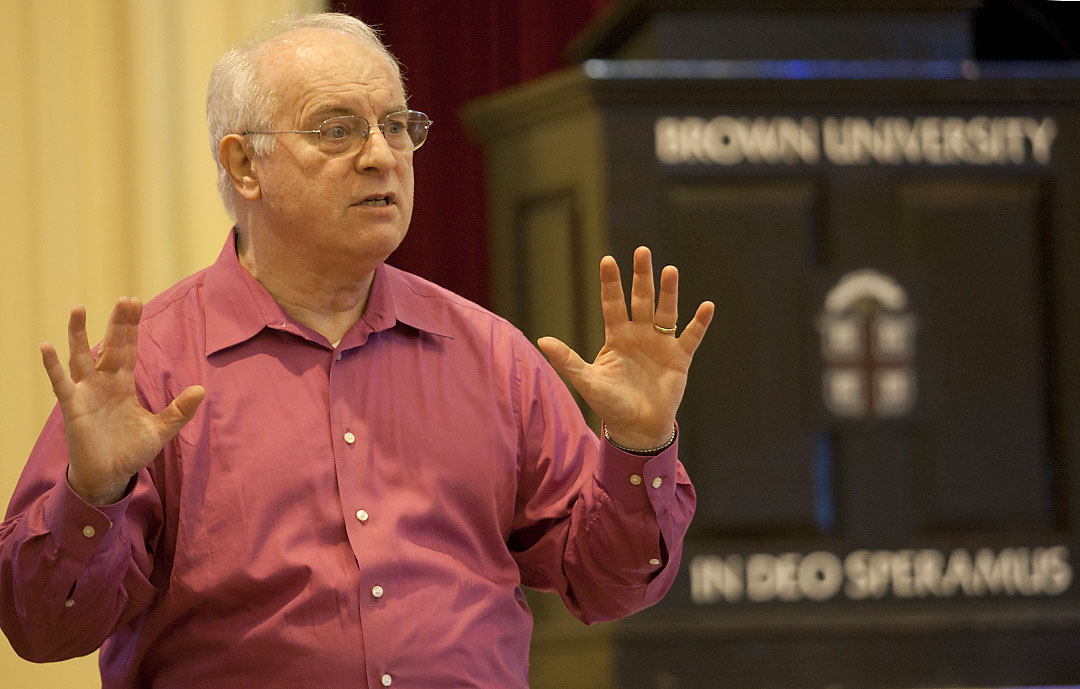 Rating: 4.5/5
Department: Sociology
Courses taught by Gregory Elliott :
SOC 0020 S01:
 Perspectives on Social Interaction - 
Learn More
SOC 1870E S01:
 Alternatives to Violence - 
Learn More
Student Reviews of Gregory Elliott : 
" Although this was a tough intro course (three 12 page papers that were graded pretty tough) it was really a great experience. I love Greg, he's such an adorable old man and even though ultimately I decided that Sociology might not be for me, I'm glad I got to have professor Elliott for a semester!"
" Professor Elliott is a really nice professor who clearly cares about his students. He is very passionate about what he does and is always very friendly if you need to stop by during his office hours."
" His lectures were rather boring and too theoretical. Often I didn't realize I was confused until I went to write one of the three brutal 12-page essays."
4. Daniel Stupar
Rating: 4.8/5
Department: Visual Arts
Courses taught by Daniel Stupar:
VISA0100 - Studio Foundation:
  - 
Learn More
VISA0130-3D Foundation:
- 
Learn More
VISA1110-Drawing I:
- 
Learn More
Student Reviews of Daniel Stupar
" Incredibly knowledgeable, very inspiring and an outstanding professor overall. He gives extremely constructive critiques and even changed my perspective on my work-in-progress(es). I thoroughly enjoyed Daniel's class and only wish he taught the higher level classes where he would actually be engaging and inspiring for students."
" Daniel's class was the defining feature of my first semester at Brown. I had always been interested in art but had not felt as inspired or passionate as I did taking his classes. I am so grateful that I was able to have him as an instructor. If I do go into art after college, I'll have him to thank =)"
" Professor Stupar is by far the best art professor at Brown. He has an incredible knowledge of technical art-making skills, gives creative projects, is invested in his students, and gives focused constructive criticism. What makes him stand out from the other VA professors is his high expectations for his students; he sees right through the BS"
5  John Stein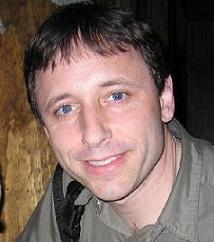 Rating: 4.7/5
Department: Biology
Courses taught by John Stein:
BIOL 0200: 
Experimental Neurobiology - 
Learn More
BIOL 0800: 
Principles of Physiology- Learn More
Student Reviews of John Stein
"He makes lectures interesting and has a sense of humor. 85 and above gets you an A, however, it's not all that easy."
" Very clear, seems to love teaching and tries to make his lectures has interesting as possible. Neuro 1 is, by the way, an amazing class"
" Very clear explains things really well."
6. Arlene Cole
Rating: 4.7/5.00 Department: Music
Courses taught by Arlene Cole:
MUSC 1010: Advanced Musicianship I & MUSC 1011 - Advanced Musicianship II 
-
Learn More
Student Reviews of Arlene Cole
"Best teacher! So kind and considerate of her students, pretty easy but you still learn a lot! My music skills have quadrupled because of her. She's so kind and talented and great. I wish I could have her every semester (3 so far, one more left)" "She's very clear and knows a ton about music. I need to work on my perfect pitch so I can be cool like Arlene! " "Arlene is truly the best. "
7. Ken Miller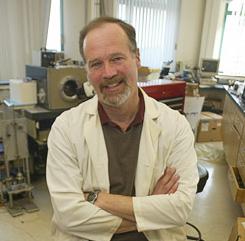 Ken Miller is a biologist who studies cells and living systems. rating: 4.5/5.00 Department: Biology
Courses taught by Ken Miller
BIOL 0200 The Foundation of Living Systems - 

Learn More
BIOL 1050 & BIOL 2050- Biology of the Eukaryotic Cell - 

Learn More (1050)

 , Learn More (2050)
Student Reviews of Ken Miller
"Professor Miller truly is a gem. While he is a great lecturer, he also takes time after class to grab lunch with students, and he devotes tons of hours to review sessions out of class. He really wants everyone to do well despite the difficulty of the course. " "Some of the best presentations and lectures I've ever seen. Highly recommended. " "super-hard! think I failed my 1st exam?? u really only need this if ur pre-med/bio major. nice guy, but the exams are killer!! Be prepared! prior bio background would help. his exams R super hard. recommend getting exams from previous yrs 4 prior prep. good luck! "
8. 

John

P

McCaskey
Rating: 5.00/5:00 Department: Political Science
Courses taught by John McCaskey
POLS1822P
:  Congress at Brown.- 
Learn More
POLS1823P
-Politics and Philosophy of Ayn Rand- 
Learn More
Student Reviews of John McCaskey Prof. McCaskey is one of the best professors I've had at Brown. His intelligence and passion for the material is evident. He leads class effectively, guiding students while still allowing them to think for themselves. He taught me to be a stronger writer and critical thinker! He is there for students and very available outside of class. Great guy!!
Professor McCaskey helped me improve my writing a great deal. This class also forced me to think on my feet and defend my opinions multiple times during discussions, which certainly enhanced my mental sharpness.
This was one of the best classes I've taken at Brown! Professor McCaskey was extremely knowledgeable and created a great class atmosphere with engaging and interesting discussions. He also really helped me improve my writing skills.
9. Mark Blyth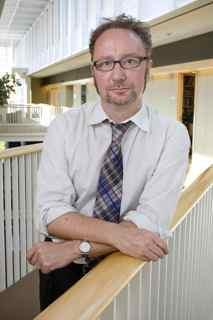 Rating: 5.0/5.0 Department: Political Science
Courses taught by Mark Blythe:
EMBA 2400 - Global Markets - 

Learn More
PLCY 2055 - The Politics of Policymaking in Comparative Perspective - 

Learn More
PLCY 2730 - The Political Economy of Hard Policy Problems - 

Learn More
Student ratings of Mark Blyth:
"Having class with him is like hanging you with a bunch of smart people. Two hours feel like a breeze, and it's incredible the amount of material you end up covering. He rocks, period. "
10. Christopher Witmore
Rating:4.5/5.0 Department: Archaeology
courses taught by Christopher Witmore
ARCH 1175-Archaeology in the 'Information Age' -
Learn More
ARCH0420-Archaeologies of the Greek Past -
Learn More
ARCH-The Archaeology of Democracy: Social transformations in Ancient Greece, ca. 900-323 BCE -
Learn More
Student Reviews of Christopher Witmore
"Awesome!"
Notable research per faculty at Brown University
1. Ken Miller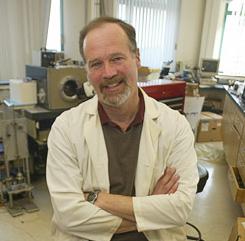 Faculty: Department of Biology
Membrane Research: Dr. Miller interested in the detailed relationships of structure and function in biological membranes. One of the principal experimental systems which his lab has used is to investigate these relationships in the photosynthetic membrane. By using the freeze-etching technique, metal replicas can be prepared for the electron microscope which captures the fine details of membrane structure. These can be correlated with the polypeptide and lipid composition of the membrane.
2.Ian Dell'Antonio
Faculty: Department of Physics
Cosmology Research: His research centers on observational cosmology, the experimental measurement of the fundamental properties of the Universe. He is a member of the LSST collaboration's weak lensing working group and heads the galaxy clusters working group of the LSST Dark Energy Science Collaboration. Also a member of the WIYN ODI Science Commissioning team, and the Thirty Meter Telescope Science Advisory Committee. He has been a  member of the Brown faculty since 1999, and worked at Bell Laboratories and the National Optical Astronomy Observatories before coming to Brown.
3.Willoughby Britton
Faculty: Department of Contemplative Studies, Neuroscience
Adverse Effects of Mindfulness
: The CLANlab is especially interested in investigating
practice-specific effects
, moderators of treatment outcome, and meditation safety or, in other words, "Which practices are best or worst suited for which types of people or conditions and why?"
4. Tony Spirito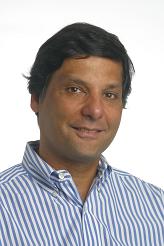 Faculty: Department of Psychiatry
Suicidality Research: Dr. Spirito has been conducting research in adolescent suicidality and depression for 25 years. Working with a postdoctoral fellow, he published the first randomized trial of individual therapy with adolescents who attempt suicide. He also conducted an intervention trial designed to improve treatment attendance in this population. He was also site CBT supervisor for a large multisite study, "The Treatment of Resistant Depression in Adolescence". He recently completed three treatment development studies to determine if new approaches will increase the efficacy of depression treatments for adolescents.
5. Matthew Zimmt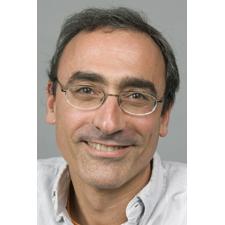 Faculty: Department of Chemistry
Self-Patterning Self-Assembled Monolayers Research: Zimmt is investigating structure-function relationships in molecules that form self-assembled monolayers (SAMs) on surfaces. The lab implemented strategies for spontaneous patterning of monolayers formed from mixtures of organic molecules that self-assemble on conductive surfaces. These self-patterning, self-assembled monolayers control assembly of single component and multi-component nanoparticle mixtures at surfaces. They are investigating the optical and magnetic properties of the patterned nanoparticle assemblies as a function of composition and geometry.
---
Suggested Articles in Brown University