Back to Bucknell University Blogs
Top 10 Library Resources and Libraries at Bucknell
The numerous libraries available at
Bucknell University
is one of the major highlights of the school. The libraries have a wide variety of services available for students which would help students conduct their research and studies. Here are the top 10 library resources available for students at the Bucknell University.
1. Individual and group study spaces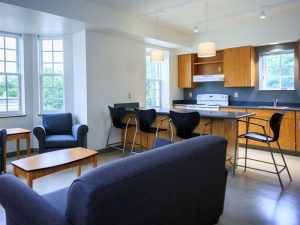 The libraries have 10 individual and group study spaces that can be accessed by individuals and study groups. To access the study room, you can book a reserve in half-hour increments for a maximum of 2 hours per day, per user, and reservations may be made up to 3 days in advance.
2. Inter-library Loan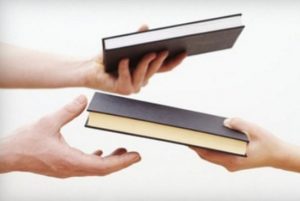 Students can request books that are not available at the Bucknell University library. The university offers an inter-library loan user form that allows students to gain access to materials and documents not available in their library.
3. Assistance in research
The libraries have trained staff and student assistants who are always available to help out with instructions and provide guidance regarding research and computing needs. They are also available to serve as consultants.
4. 24-hour access to both Apple and IBM microcomputers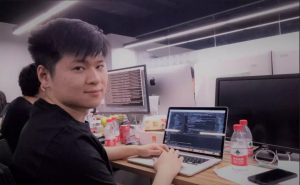 For extensive research, students can have access to both Apple and IBM microcomputers at any time of the day. The microcomputer facilities are equipped with text-enlargement software found in Windows 2000.
5. Fully equipped computers
The university has computers that are fully equipped with word processing, spreadsheet, and other commonly used software. All word processing and spreadsheet work can be done with ease.
6. Wheelchair-accessible computer workstations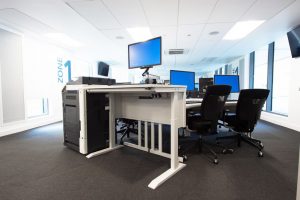 Recognizing the special needs of the handicapped, the library has wheelchair-accessible computer workstations available at the reference and Technology Courtyard section.
7. Self-managed renewal and holding for library materials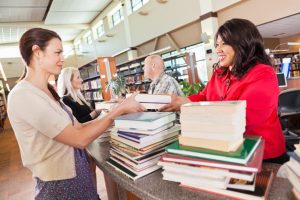 Students can manage renewal and holding for library materials without the help of library attendants using the library catalog.
8. Database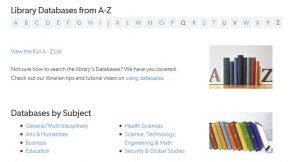 The Bucknell University has a large database that students can access using the library or personal computers. The materials are categorized alphabetically and can be accessed with ease.
9. Online Journals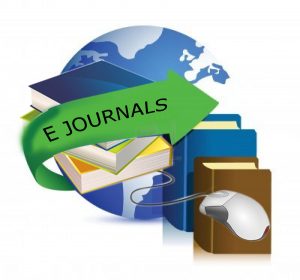 Bucknell University library has an E-journal service where students can access journals, eBooks citations, eBooks, and articles. Materials can be searched for using their titles or ISSN.
10. Computing and Media Equipment

Students have access to computer training and assistance with computing and media equipment from the library upon request. They also have access to other media equipment like DVDs, CDs, government documents, and maps.
Libraries at the Bucknell University
1. The Ellen Clarke Bertrand Library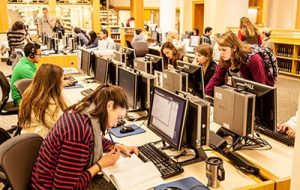 The Ellen Clarke Bertrand Library is the biggest library in Bucknell University. The library was opened in 1951 and houses a large collection of books and other educational materials available for students.
2. Music Library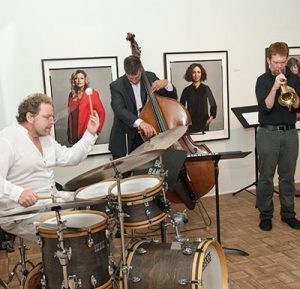 The music library at the Bucknell University is located in the Music & Art Building, Room 204. There are music library hours every day, with the hours extended during exams. However, it is closed during fall and spring breaks and also during summer.
3. The West End Library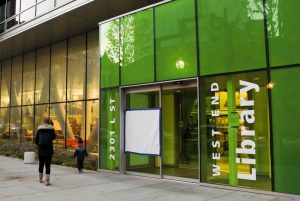 This library located in Lewisburg offers the general public access to a wide range of materials. They also offer programs and services and is open six days a week.
4. Andrew Bayne Memorial Library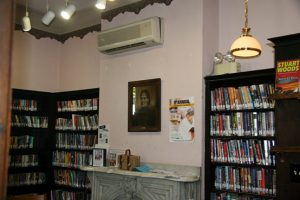 This library offers the general public access to numerous books and other educational materials. It contains more than 14,000 titles, several magazine subscriptions, reference materials, and Internet access.
5. Carnegie Free Library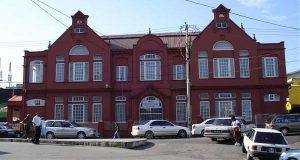 This library which is located in Beaver Falls has a large catalog of books, journals, and archive. There are materials that could be useful for classes, workshops, and assignments.
---
Suggested Articles in Bucknell University