Back to Buffalo State College Blogs
Top 10 Library Resources at Buffalo State College
Buffalo State
is a high quality academic institution in the state of New York. The library and its strong resources help prop up the school to make a claim to fame in New York. Here are the ten best resources provided by the Buffalo State library:
1) Alumni Library Cards
Active Buffalo State students are not the only ones who access the library. There are cards in place for outside visitors to check out books, as well. There is even a way for alumni of the school to have their own specific library cards.
2) Writing Center
The writing center has appointments that can be made, but they also accept walk-ins. They also feature experts who can help with every step of the writing process. From brainstorming to editing and beyond, you will never have trouble getting help from the tutors in the writing center.
3) SkillShops

Beyond the writing center's ability to hone a student's skills, the SkillShops are also present. These workshops are useful in developing the academic of skills of students in any academic subject. Tutors in each field are readily available and are even present at special events put on by the SkillShops.
4) Bengal Card
There is a Bengal Card processing department in the Buffalo State library. Here, students will be given access to a Bengal Card. These are crucial devices that give students access to the library, the materials inside the library, computer labs, printing abilities, and more.
5) RITE Support Desk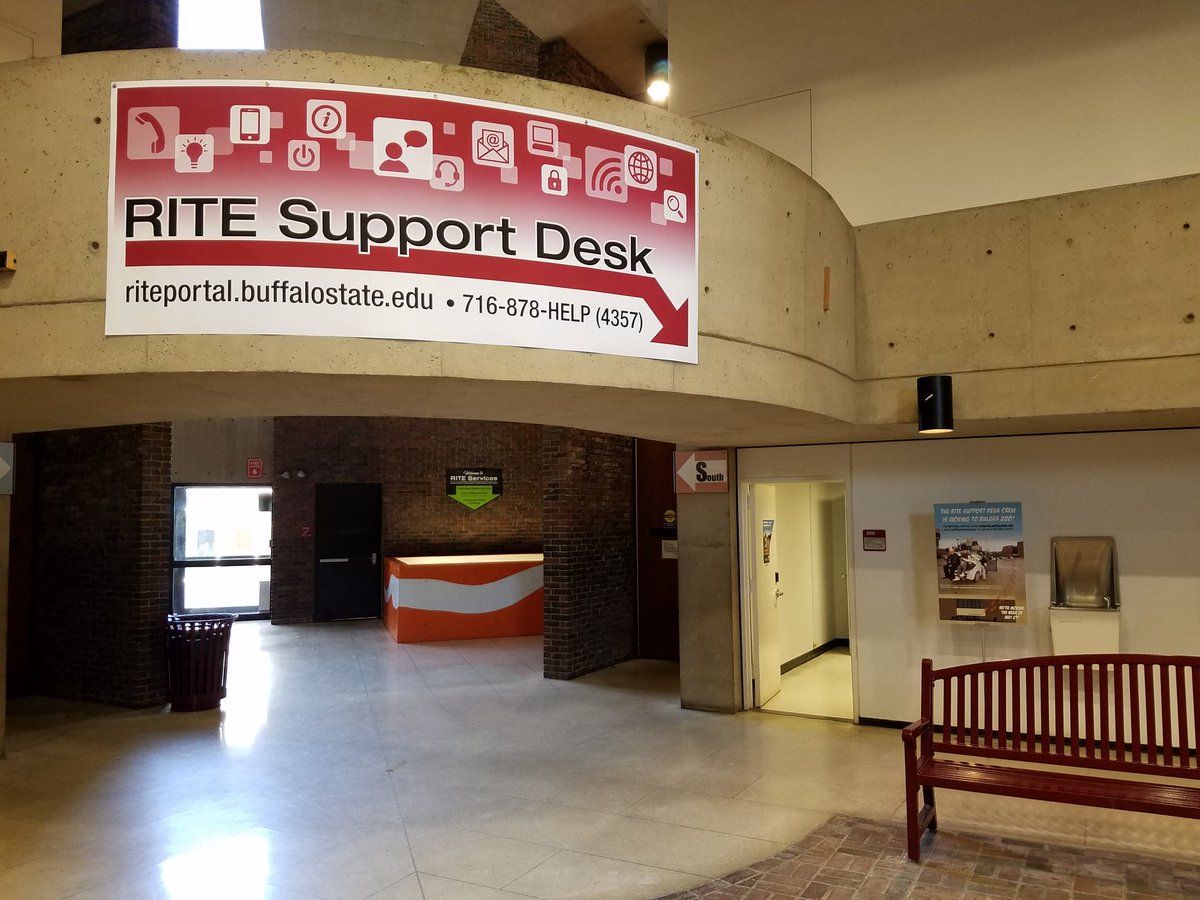 Every library has a help desk for students searching for books and research materials. But not every library has a technology help desk. Here, students can fix their problems with WiFi, printing, and more.
6) edTPA Center
The edTPA Center is typically only used by education students. The edTPA is the test used for certifying New York teachers. This center in the library helps prepare students to take this test.
7) Mobile Learning Environment
The Mobile Learning Environment is another portion of the library devoted to technology. Students here learn in a highly specific, unconventional manner. The focus is on harnessing cell phones as educational tools.
8) Computer Labs

The computer lab at the library is the largest one at Buffalo State. Here, students can conduct their research using tools provided by the library. Free Internet access is available with frequency.
9) Copy and Print Station
The Buffalo State library gives students access to copiers and printers. All homework tasks can be finished and delivered with this equipment. They are located in the QuietQuad, the library's learning commons.
10) Equipment Loans
The Butler Library also gives students access to borrowing equipment from the library. With this ability, students can borrow large technological pieces of equipment at a time. They are given two hours with which to use these tools. The library is an important part of any college campus. Buffalo State is clearly no exception. These resources help make Buffalo State's library one of the best in the nation.
Library and Services of Buffalo State
1) E.H. Butler Library
Buffalo State's main campus library is the Butler library. Here are many of the materials and resources students will need to read, study, and write about. There are also plenty of study spaces to cozy into.
2) Creative Studies Library
The Creative Studies Library works for the students and tailors to their needs. If there are books lacking that they might need, there are second copies usually available in book stacks. And library employees are always on hand to help out.
3) Curriculum Materials Lab
Mostly education students find themselves frequenting the CML. There are many resources made available to students studying and preparing to be teachers. The entire area houses everything a student could need for teaching materials.
4) Monroe Fordham Regional History Center
There are many historical documents from the Buffalo region housed here. Therefore, mostly history students will find themselves spending time here. It also has a digital presence for its collections.
5) Digital Commons
The Digital Commons contain a lot of materials based on the history of certain regions. It also contains a lot of documents about local people the lives they lead. There are always certain collections rotating through the space, as well.
---
Suggested Articles in Buffalo State College