Back to Buffalo State College Blogs
6 Places to Eat When You're Tired of Buffalo State College Campus Food
Buffalo State
has quite a few places to eat on campus. If you ever find yourself in the Technology or Science Building, there are kiosks where you can grab a quick snack or coffee in between classes. Not only do they offer a variety of pastries, but also sandwiches, sushi and even salads. The Union is a whole other story when it comes to food- there are burgers, burritos, more salads and lots of sushi! Even though there are a lot of options, the food on campus can get a little boring throughout the semester. The great thing about
Buffalo State
is that it's right near a street full of some pretty tasty restaurants. The more you walk down Elmwood Avenue, the more places you'll find to try a meal at. Here are a few places that are definitely worth the short walk.
1. Ashker's

This restaurant offers quite a few healthy options. One of their biggest attractions is their juices and smoothies, which are served in mason jars. They also have panini's, sandwiches, breakfast sandwiches and pancakes. There are a lot of vegetarian options too, and all of the main dishes are served with side salads and fruits.
2. Gabriel's Gate

If you're looking for some tasty Buffalo wings, this restaurant is a place you should definitely check out. Not only are the wings featured as some of the best in Buffalo, they have very filling sandwiches, and many other typical restaurant menu items. This restaurant is pretty far from
Buffalo State
, all the way down in Allentown, but it's only a short bus ride away.
3. Aguacates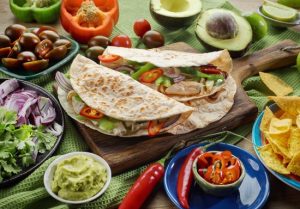 This is a Mexican restaurant that recently opened up within the past two years in Buffalo. The menu offers anything from tacos and burritos to authentic Mexican dishes that are all in a very good price range. The restaurant is small and has a bar with a wide variety of options for drinks, and it's not too far from campus!
4. Wasabi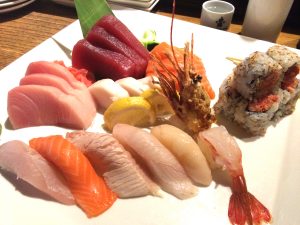 Aside from being a great Japanese restaurant, Wasabi has some pretty decent specials. They have lunch specials throughout the week, and the sushi is very tasty and fresh always. This restaurant is very small, but it's usually never crowded.
5. Buffalo Proper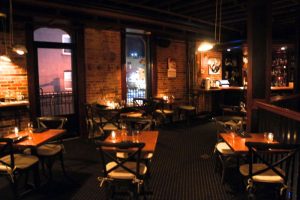 This restaurant is pretty far downtown, but it's a really nice and upcoming place to be. The menu offers some fancy items but for good prices. There are a lot of appetizers, and many people that have gone here usually get a few appetizers and drinks, which they say is very filling and worth the amount of food they pay for. There are some pretty creative food and drink items on the menu.
6. Vasilis

This is more similar to a quick fast food restaurant only a 7 minute walk from campus. It offers Greek food, including gyros and falafel and pita bread. It's cheap and can also be delivered! There are many other places to eat in Buffalo. These are just a few popular places that students at
Buffalo State
go to often and talk about. Buffalo is a great place to explore food options and try new things.
---
Suggested Articles in Buffalo State College