Back to Buffalo State College Blogs
5 Clubs to Join at Buffalo State College
There are many clubs at
Buffalo State
. There's a wide variety to choose from that offer activities and social events.
Buffalo State College
has a unique schedule where every Tuesday and Thursday a block of time is put aside between classes so each club can meet. There are many clubs and organizations that are focused on certain majors, so students can meet up and hang out and plan events with each other. Other students from different majors are also welcome to join and branch out and meet new students and learn about the major the club is focused on. Here are a few clubs that every student at
Buffalo State
should check out.
1. Fashion Students Association (FSA)

The Fashion Students Association is a club where fashion majors and students who are interested in fashion meet up and plan events related to their interests. They produce semesterly fashion shows where the students are able to feature their designs and ideas. The FSA is known to coordinate with other organizations on campus to hold events where they can incorporate fashion into the programs.
2. Geology Club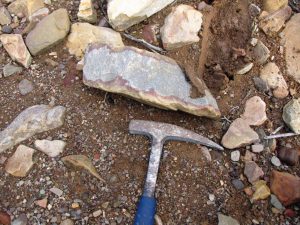 The Geology club is fairly small on campus, but they are very involved and plan lots of events and outings. Every Tuesday the Geology club meets with food to plan events for the members to participate in. Some of the outings the club has gone on includes hiking trips, sledding excursions, and even laser tag and ice skating. They like to discuss rock and mineral findings at every meeting, so if you ever have an interesting rock you'd like to show off or learn more about, don't be afraid to bring it to present!
3. Informed Students Acting Against Climate Change (ISAAC)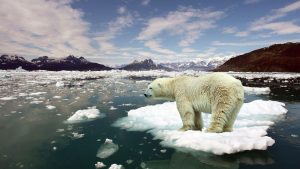 This club is fairly new at
Buffalo State
. It consists of a small group of students who are very interested in keeping the campus clean and participating in marches and activities to raise awareness of climate change. One very cool factor about this club is that it is open to Graduate and Undergraduate students who are interested. The students in ISAAC have actively attended Science marches, held discussions and panels regarding current issues, and have helped clean up the campus by picking up trash and planting flowers around the buildings.
4. Pom Dance Team

This club is for anyone who is interested in dancing and performing. In order to join the Pom Dance Team, students do need to try out, but it is guaranteed that you are accepted onto the squad. The Pom Dance Team has performed at many sports events and even have their own shows. They practice often and are always looking for new members to help share their pride and passion for dancing.
5. Guitar Club

This club is for students who have a passion for playing guitar. The students in this club use their time by playing as a group and occasionally perform individually for each other. They welcome in other instruments as well and even hold performances and events where everyone can play and sing songs by themselves or with each other. It's a very easy going and relaxed environment where everyone shares their love for music and can discover more. These are just a few clubs that
Buffalo State
has to offer. There are many others that cater to specific interests of students and always welcome anyone who is interested. Being in a club can help students branch out and meet new people or gain new interests. If you can't find a certain club you're looking for, every semester in the first few weeks many clubs have tables in the Student Union to introduce who they are to new students and have sign up sheets where they can give out information.
---
Suggested Articles in Buffalo State College