Back to Buffalo State College Blogs
5 Dorms to Live at Buffalo State College
Buffalo State
has a many places for students to live at on campus. Some of the dorms are a little newer than others, and they offer a variety of options. Many of the Freshman dorms usually consist of a bunk bed and single bed for a three person room, while other upper class-men dorms can either be singles or doubles. Here are a few dorms, ranked from least favorite to most favorable at
Buffalo State College
.
1. Porter Hall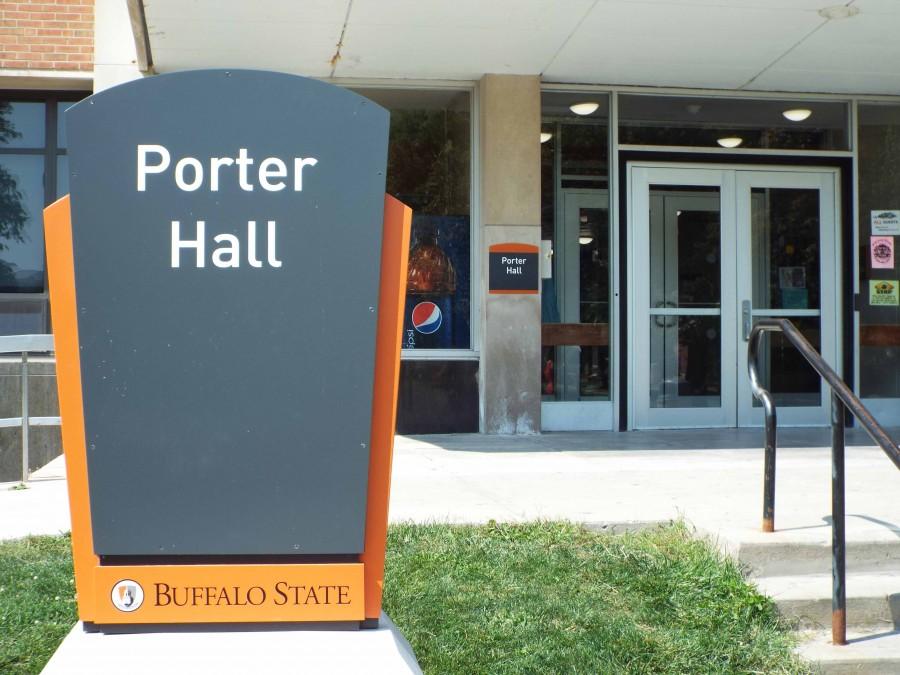 Porter Hall is a Freshman dorm at
Buffalo State College
. The hall consists of 9 floors with most of them being co-ed, except for the 8th floor which is all girls. Each floor has a main lounge and two bathrooms on either sides of the hall, and every other floor's lounge has a small kitchen that students can use. Most of the rooms have bunk beds and single beds, designed to be triples, but throughout the semester many students will either change rooms to be with their friends or transfer out so some freshman may be lucky enough to only be living in a double. The rooms also have two closets, a wardrobe, dressers and two desks.
2. Cassety Hall
This dorm building is very similar to Porter Hall. Originally it was intended to only house upper class-men, but over time it has turned into another freshman dorm. Cassety mainly has double rooms with two single beds, wardrobes, desks and closets. There are only three floors which is nice because it's a little bit smaller and less noisy if you're looking for a quiet place to live.
3. Moore Complex

Moore is a unique dorm building- it only has five floors but has a different layout because it's really spread out across one side of campus. In Moore the students live in suites and within the suites they have the option to either live in a single room or a double. There are usually two or three bedrooms per suite. There's also a kitchen and living room in each suite, and families have the option to live there because it's more suitable for their needs. There are also bathrooms in each suite with fairly large showers in a separate room from the sinks.
4. Towers
Buffalo State College
has four towers for upper class-men to live in. Three of them have recently been renovated with more central heat and air conditioning. In each tower there is a lounge at the top floor with a kitchen and area to hang out and study, but in each suite there are also couches and main areas for students to hang out. There are generally three bedrooms in each suite and one bathroom with two stalls and two showers. The rooms are fairly large with very good lighting.
5. Student Apartment Complex (STAC)
This building is at the way edge of campus, but definitely one of the nicest. It's pretty new to
Buffalo State College
, but is a very quiet and spacious building. Each suite consists of four single bedrooms, two bathrooms, a kitchen and living room. Each bedroom is very large, and overall the whole dorm building is a very quiet place to live in.
Buffalo State College
has quite a few options for places to live. Whether you're looking for a single room with lot's of space or a double to share with your friend, there's a lot of variety to choose from.
---
Suggested Articles in Buffalo State College