Back to Cal Poly Pomona Blogs
Restaurants & Cafes at or near Cal Poly Pomona
Instead of going to the restaurants near campus, Cal Poly Pomona gives the opportunity to the students to try the on-campus places. There are many places to enjoy a variety of college cafes and restaurants for the students. They do not have to look out to any other place.
1. Carl's Jr.

You can find all kinds of hamburgers at this place. There are chicken sandwiches, fish sandwiches and turkey burgers for you to try — a huge variety of burgers for you to check out with your friends. Along with that, there are breakfast items to enjoy early in the morning. For lunch, you can pick salad options with various other combos.
2. Fresh Escape

There are different kinds of vegetables and custom salads available for the students. You can select your favorite toppings for the salads to prepare a delicious lunch meal. Besides that, there are pizzas, bread bowls and other basic items for you to try for lunch or dinner.
3. Poly Fresh

If you want to eat healthily, this prefers to visit this café. You can find salads on the go. Simply pick the favorite combination and pay for it instantly. You can also get the custom beverages of your choice and maintain your healthy lifestyle easily.
4. Qdoba Mexican Grill

You can get fresh and full meals at this place. For anyone who is craving for Mexican food, this is your place to go. There are innovative flavors for you to try out of the full menu. The food is of high quality with delicious taste. You can try taco salads, tortillas soups, nachos and a lot more at this place. Try salsas along with it to enhance your Mexican taste.
5. Innovation Brew

This is a great café where you can sit and have a discussion with your friends about anything. The place is so cozy that you can sit there for the entire day with delicious coffee blends. There are pizzas, salads, desserts and sandwiches available for you to try. So, it is one of the kinds of experience when you visit this amazing café.
6. Los Olivos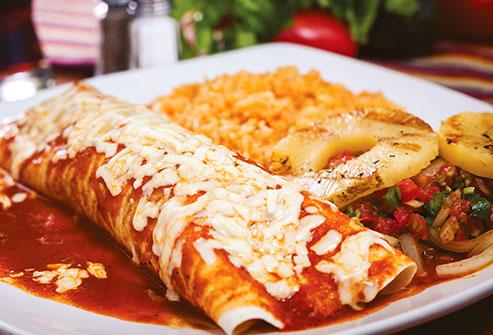 There are different stations at this restaurant which you can try. You can go to the pizza station, deli, American grill, Mexican food and much more. Choose among the wide variety of food items to keep the taste buds on. You will not miss the home food when you are at this place.
7. H Café

A well-maintained café with offering a wide variety of coffee blends. Whether it is cold coffee or hot, you can expect a quality blend which you will surely love. Grab a cup of coffee before class to stay awake during your lectures.
College cafes are a great place to build connections with your friends. So, if you are free during the evenings, take out time to spend time with your buddies. Having coffee together is the best way to strengthen your friendships for life.

---
Suggested Articles in Cal Poly Pomona