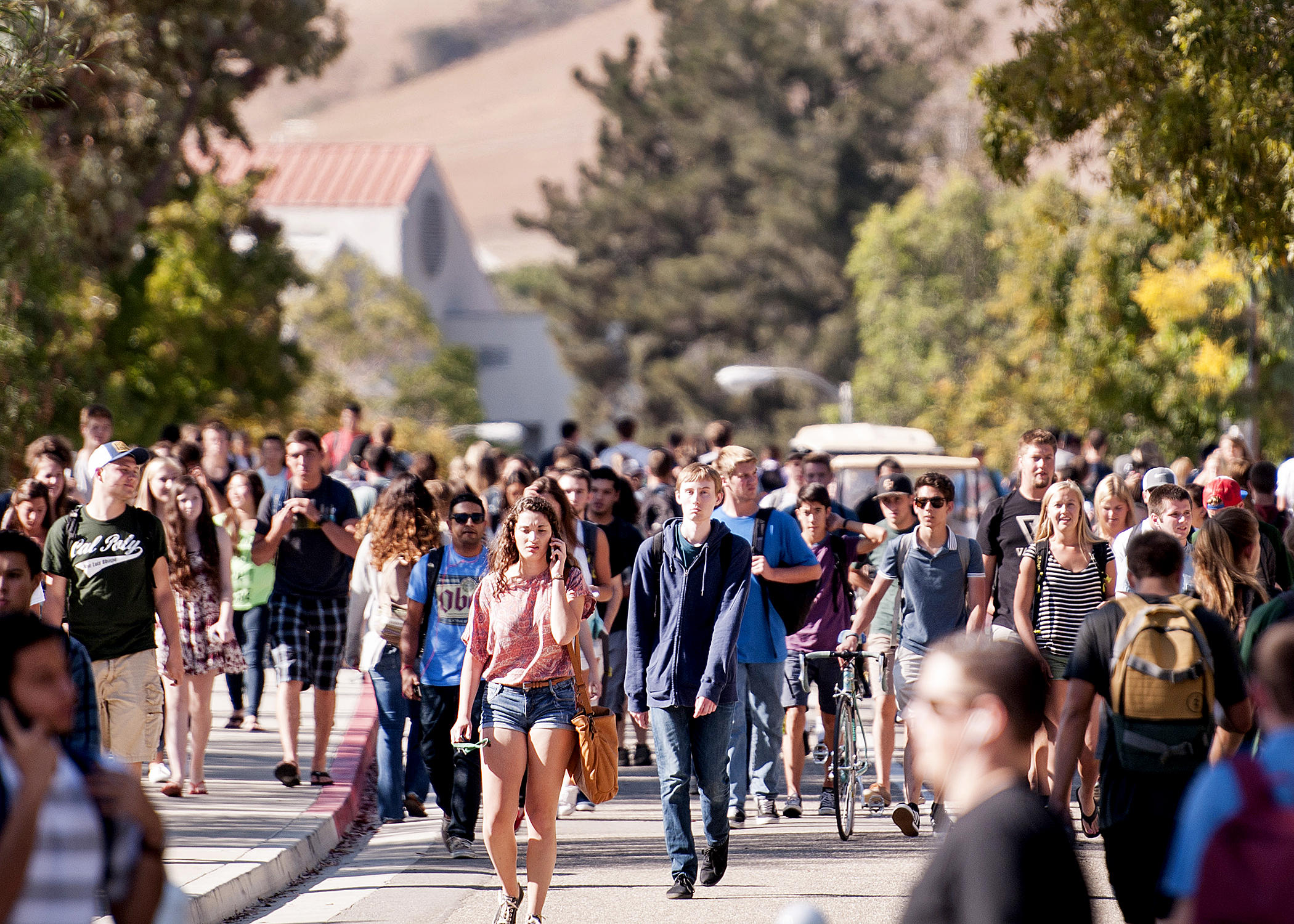 1. Birkenstocks
It's California and we're right by the beach. How can we not wear sandals most of the time? Not to mention that they're super comfortable and make the walk between classes a breeze.
2. Patagonia
Nights can get pretty chilly in SLO so you bet that we reach for our Patagonia jackets that match up perfectly with our Patagonia backpacks. We're so into this brand that their Worn Wear College Tour Program came to campus last year!
3. Urban Outfitters
One of the most popular stores in Downtown SLO, it shouldn't come as a surprise that their clothes are everywhere around campus.
4. Nike
Speaking of shoes that are ultra-comfortable, a pair of nice Nikes tend to compliment our outfits. Who cares if we might not be going to the gym in them? Walking around campus is a workout in itself.
5. Hydroflask
Maybe this isn't exactly clothing, however, a water bottle is one of the greatest accessories anyone can have. Whether we're carrying it around campus or to the Rec Center, our drinks are certain to stay a perfect temperature. Plus, we need a place to put all of our stickers!
6. Lululemon
Lululemon leggings to wear to class in the mornings? Yes, please! Super-comfy and easier to get our hands on ever since their new location downtown opened up.
7. Hunter
Although the weather may be perfect for about 9 months of the year, winter brings with it a little bit rain that makes us dig through our closets to find our Hunter Rain Boots. They're a staple to any Cal Poly student's closet!
---
---
Related Articles