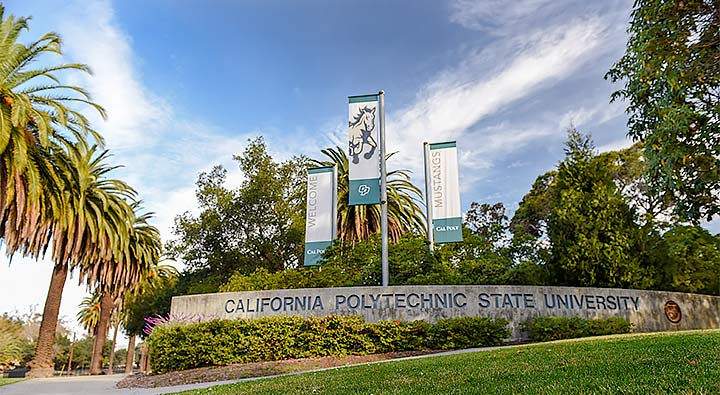 As a senior attending Cal Poly, I have taken some amazing classes with unforgettable professors at Cal Poly SLO. There are many fun and informative classes for you to choose from based on your interests. If you need to fulfill a general education requirement, need to pick up some extra units, or just want to try something new, here are 10 of the Coolest Classes at Cal Poly SLO.
If you are a creative person, this is an excellent class for you to take! This class fulfills GE Area C4 and is very popular, so you will want to sign up fast. The best part about this class is that you are able to write your own stories about any topic, so you are allowed to let your imagination run wild. Not only that, but you read and critique your classmates' crazy stories too! When I took this course, I read some really funny stories – even one about talking pigeons!
If you're looking for a bird course, then this course might be a good fit. Typically offered in winter or spring, this class is fun and easy even for someone who has never done improv before. Much of the grading is based on attendance, and students say you never dread going to class since the improvisational exercises are really fun. Even if you don't pursue a career in theatre, this class will teach you invaluable public speaking skills and how to think on your feet.
As long as you aren't afraid of possibly getting stung, this is an easy course that is also very interesting. Even students who are not majoring in agriculture think this class is a blast, and some have even been inspired to keep their own beekeeping hives. Plus, what's better than free honey!
If you don't consider yourself knowledgeable about Adobe programs but want to learn how to use them, this is definitely a helpful course to take. When I took this class, I designed a logo, brochure, website, and even made a small Flash animation! The best part of this class is that there basically isn't any homework as long as you finish your work during labs. If you're good at following instructions and review your lecture notes before quizzes, then you'll be sure to ace this class!
While this is not a hard course by any means, you are going to have to attend class and study if you want to do well. However, this class is very rewarding because you truly get to think about language in a new and unique way. The applied linguistics portion of this course is especially interesting because you watch videos that explain the history of the English language and certain dialects. Think how smart you'll sound when you can tell your friends where certain words come from!
This credit/no credit class is only one unit, but it could be the deciding factor of whether or not you're able to save someone in a life or death situation. In this class, you learn how to help someone in a life-threatening emergency. At the end, you'll receive Red Cross First Aid/CPR/AED (Automated External Defibrillation) certifications which will look great on a resume and is a must if you plan on working with kids.
You will never go hungry if you take this class! Although this class is required for nutrition majors, this is a fun class to take if you're interested in learning how to cook. This is especially important for college students since making your own meals saves quite a bit of money. The best part is that you often are allowed to eat and take home the foods you make. My roommate who took this course shared plenty of yummy desserts with me!
If you're a full-on cinephile or even just like watching movies for fun, then this class will certainly spark your interest! You watch movies every week while also learning about their historical and cultural contexts. Plus, you'll impress all your friends with your knowledge of filmmaking techniques whenever you go out to the movies.
According to many students, this class is an easy A as long as you show up and take notes, and the coolest part is that you don't have a textbook or homework. You learn about the history of aviation, and there's even extra credit offered. If you need to fulfill your Area FGE, then you should definitely consider taking this course!
This course is perfect for all the music lovers out there. You study the history of music as far back as the middle ages and learn how music shapes society. Plus, the professor is super enthusiastic and passionate which makes the class even more fun!
---
---